How to Compare Cultured Marble vs. Laminate Shower & Bathtub Surround Panels for Multi-Unit Projects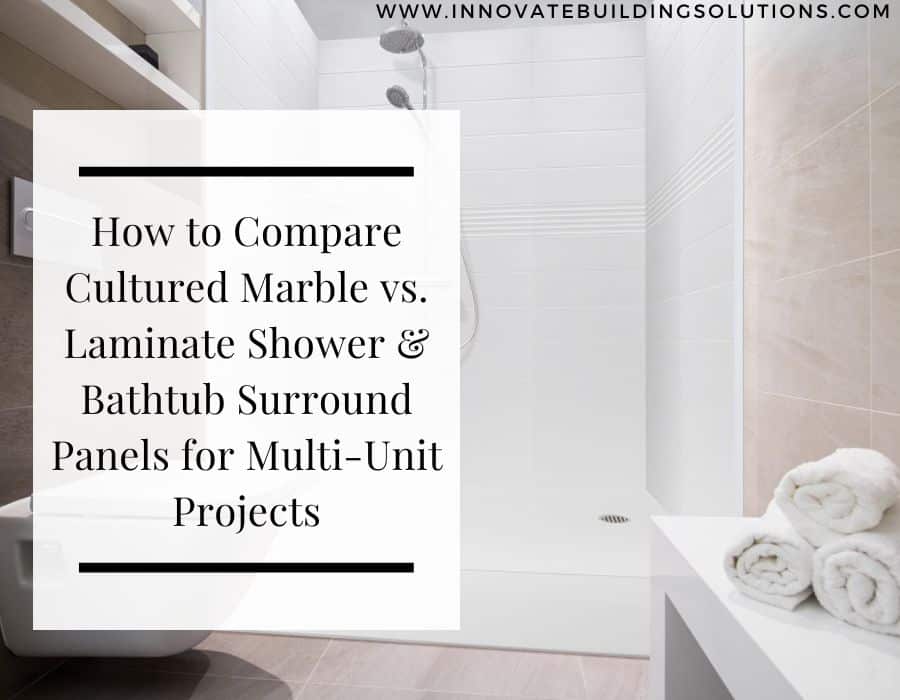 Is your cleaning and maintenance staff sick and tired attempting to clean fiberglass surrounds or scrubbing black mold from tile grout joints?
Is your management team looking for a cost-effective, yet stylish bathtub or shower wall surround alternative which is not only durable and 100% waterproof, but makes guests, tenants, and students (and their parents) excited to use your properties?
If so, you know it's challenging finding a fashion-forward, affordable, grout free bathroom wall surround panel for your multi-unit project. And it can be even harder getting 'the straight scoop' on how to compare one system to another (since all the web pages you read are 'slanted' to promote what that manufacturer is selling).
Given this challenge it's my goal in this article to give you this 'straight scoop.' I'll provide a 'deep dive' (and I have to tell you I hate that corporate buzzword, but I threw it in for fun) into 2 high quality systems which offer stylish and cost effective alternatives for hotel, apartment building or dormitory projects.
And although both alternatives (and I'll be comparing well-known (1) cultured marble bathroom wall panels and lesser-known (2) laminate wall panels) are sound choices, their respective strengths and weaknesses as outlined below will guide you to the right choice for your job.
And if this article DOESN'T accomplish this goal – I'm offering you a money-back guarantee. OK, I'm just kidding because I know you're not paying to read this anyway.
So, in the 9 criteria below I'll 'grade' (and name a 'winner') between cultured marble and laminate bathtub and shower surround panels for multi-unit properties. At the end, I'd love your comments (or questions) on which you think is best.
Criterion #1 – The price of laminate vs. cultured marble bath and shower surround panels  in multi-unit projects 
OK – I'm going to lead with the #1 question buyers have (unless you have an unlimited budget – and I can hear the pin drop as I wrote that), which is pricing.
And if you're wondering which system costs less, the answer is for projects needing shipments of 20 shower or tub systems or more at a time, the answer is ¼" thick cultured marble panels. This price of these panels is about 50% of the cost of the laminate system. They'll 'win' (from a price standpoint) every time when you can buy in bulk and have room to store materials.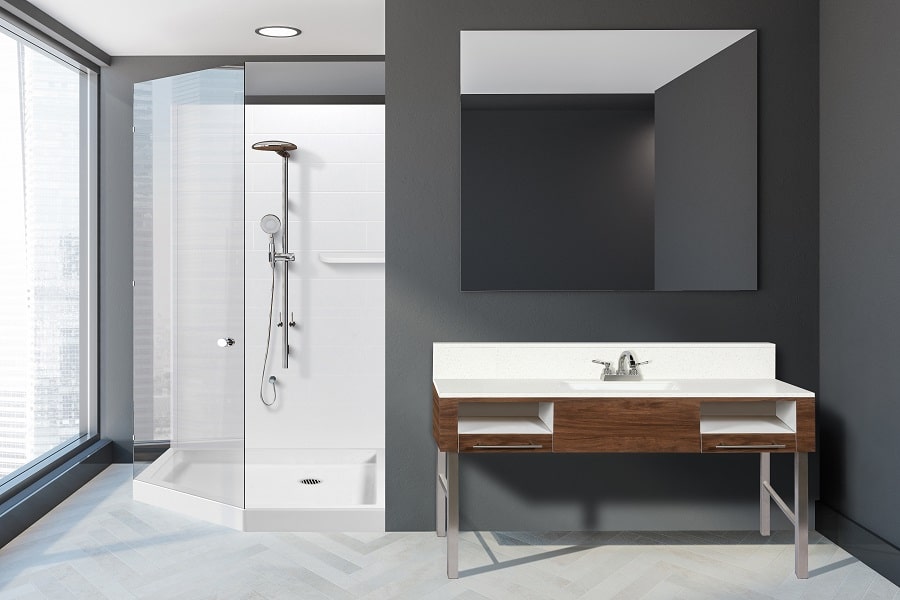 However, if you're only able to ship 1 to 5 systems at a time, the laminate panels (which ship LTL in crates) will be more cost-effective.
And if you're wondering about actual system costs, for a 60" x 32" x 84" alcove shower the cultured stone bulk shipment prices will be from $300 to $600 per unit and laminate panels (in the 1 to 5 unit range) will be from $800 to $1,400 (although larger shipments will bring pricing down).
….and the 'winner' for bulk shipments is (cultured marble panels) and for smaller shipments (laminate wall panels)  



Criterion #2 – Pattern and color choices   
You're designing a chic boutique hotel bathroom…
Or you're designing a modern, funky, urban apartment…
Or you're designing a hip dormitory bathroom which needs to stand out from the pack (and no, I'm not talking about the Pac-10).
You need to differentiate your property. So – which of these 2 wall panels should you choose?
Well – there's really no debate here – the clear winner is …. laminate wall panels.
And why you may ask?
Well, with over 700 options (yes, you read that right) and 29 patterns IN STOCK in the United States, these uber-fresh Norwegian laminate panels have it all over the plainer cultured stone.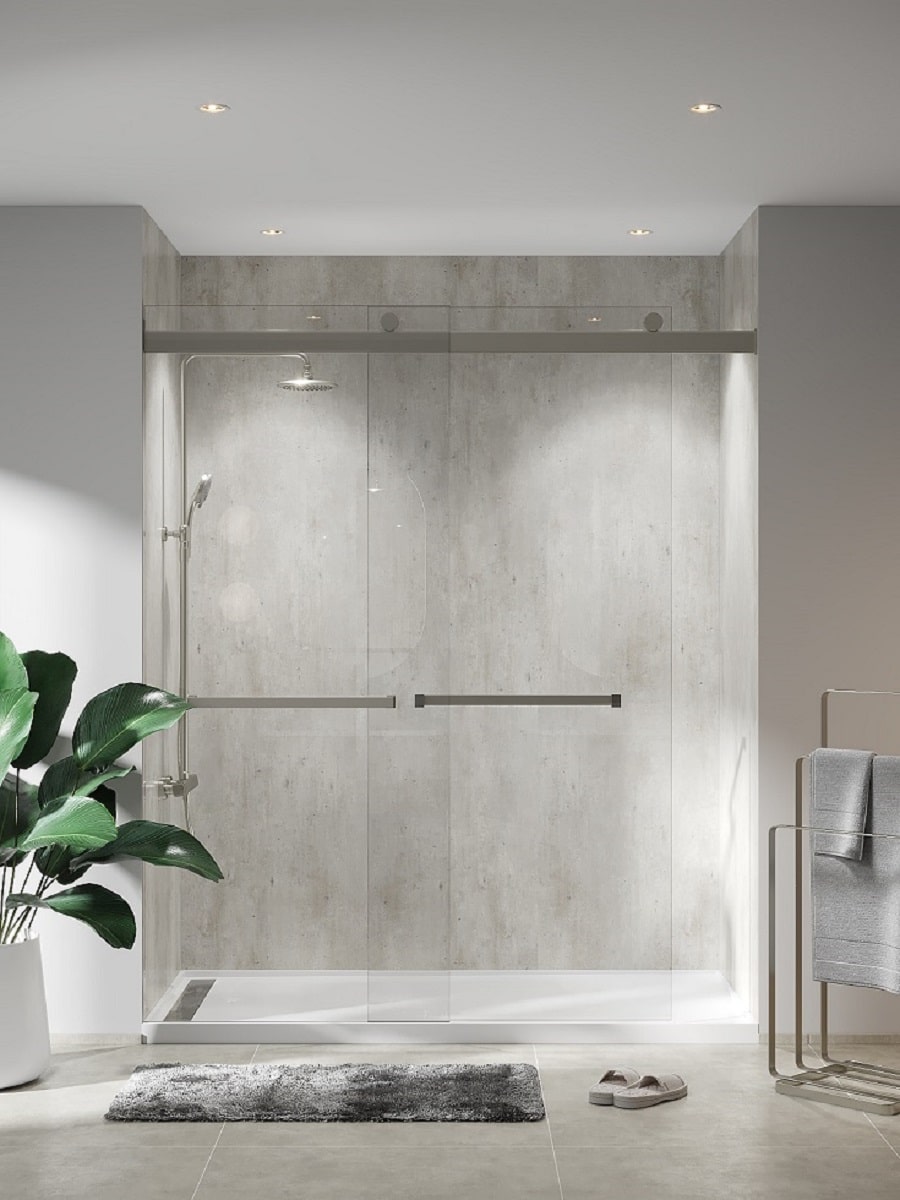 If you want a hip urban vibe, consider a pattern like cracked cement. And if you're creating rustic cabins or a glamping project – the rustic rough wood pattern will give you the warmth of a lodge. In addition, you'll eliminate grout joints and hard to maintain products from your properties (and can help your stressed cleaning staff reduce time to service each room).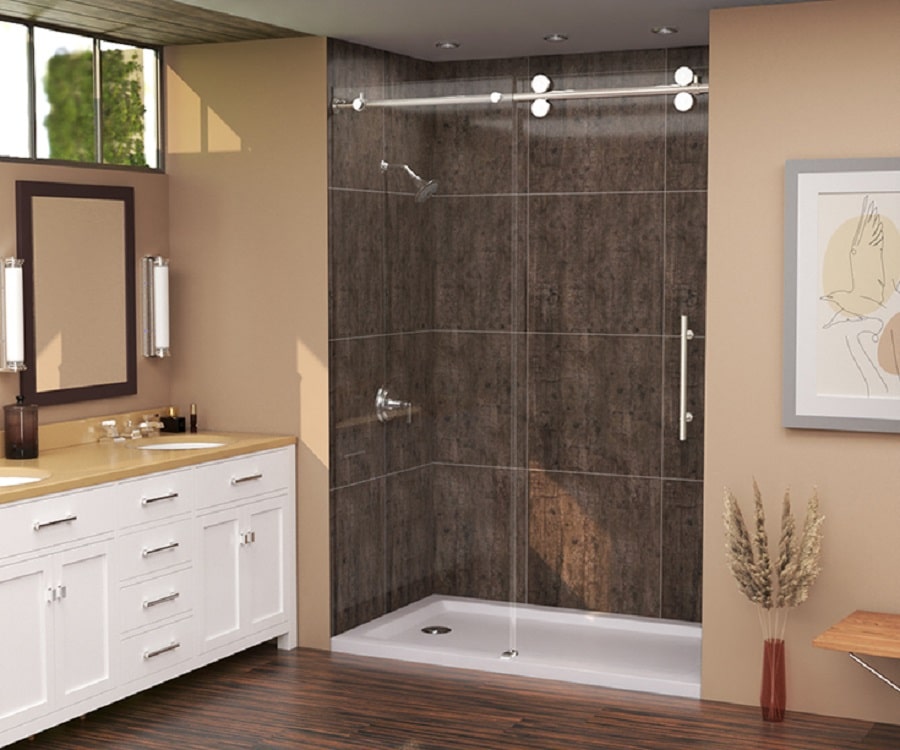 Criterion #3 – You're choosing between a gloss or matte finish
Since both lines are available in a gloss or matte finish, these products are in a 'dead heat' whether you want 'gloss' or 'matte.'
….and the 'winner' is 'pick 'em' (you've got gloss and matte options with both systems)   
Criterion #4 – Material weight and thickness  
If you're more comfortable with a heavy material for your multi-unit project, the ¼" thick cultured marble panels will answer the call. And you'll know this because a 60" x 96" x ¼" thick panel (this is the maximum size of a single panel) will weigh 85 lbs.
On the flip side with laminate shower panels, your installer (especially if you have only one person available for the installation) will appreciate they can handle the 23.6" wide x 94.4" tall x 3/8" thick click-lock panels alone since they only weigh 26.6 lbs. a piece.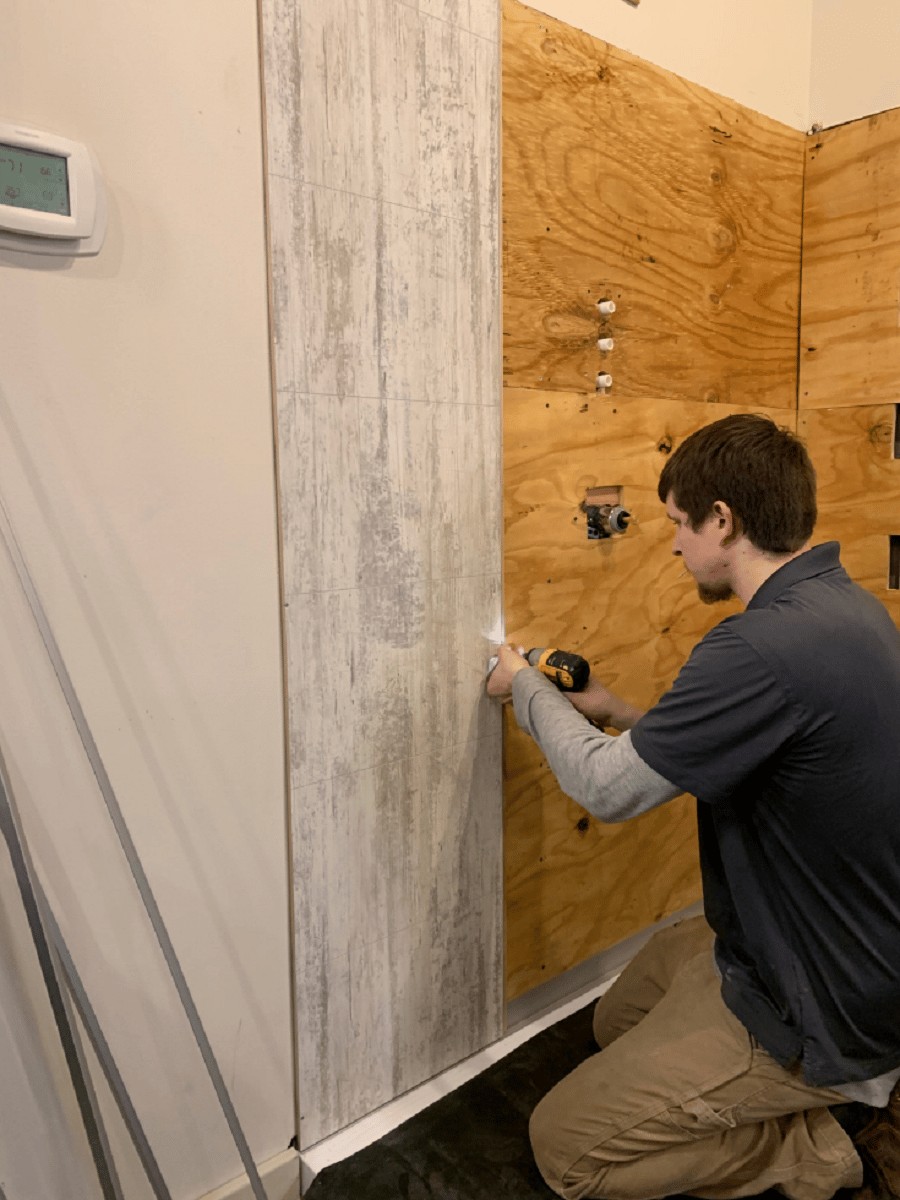 ….and the winner is if you like a heavier material (cultured marble panels) and if you like a thicker material which can be installed by one person (laminate wall panels).
Criterion #5 – Speed of installation   
Since a typical alcove cultured marble bathtub or shower wall panel system is delivered in 3 panels (one 60" wide back wall panel and two side panels 30" to 32" wide) which are adhered as a single sheet to moisture resistant greenboard, they're more time-effective than the laminate panels (which while quick, do require at least one click-lock connection in a typical tub or bathtub surround).
….and the winner is cultured marble panels



Criterion #6 – You need the product Y-E-S-T-E-R-D-A-Y!    
In a perfect world you'd be able to get every product you want, exactly when you need it. However, unless you've been living under a rock the last few tumultuous years, you know that's NOT the way the 'real world' works.
Product lead times have never been more unpredictable.
And when it comes to cultured marble panels for your hotel, apartment, or dorm project, I need to break the bad news to you right now. And that news is these panels are built to order. Lead times vary from 5 weeks to 15 weeks.
On the other hand, laminate shower panels are carried in inventory and ready for immediate shipment – whether you need one system for a repair, or 20 showers. However, you'll need to plan ahead when using laminate panels if your project is greater than 20 showers since the depth of inventory may not be adequate for a  very large order.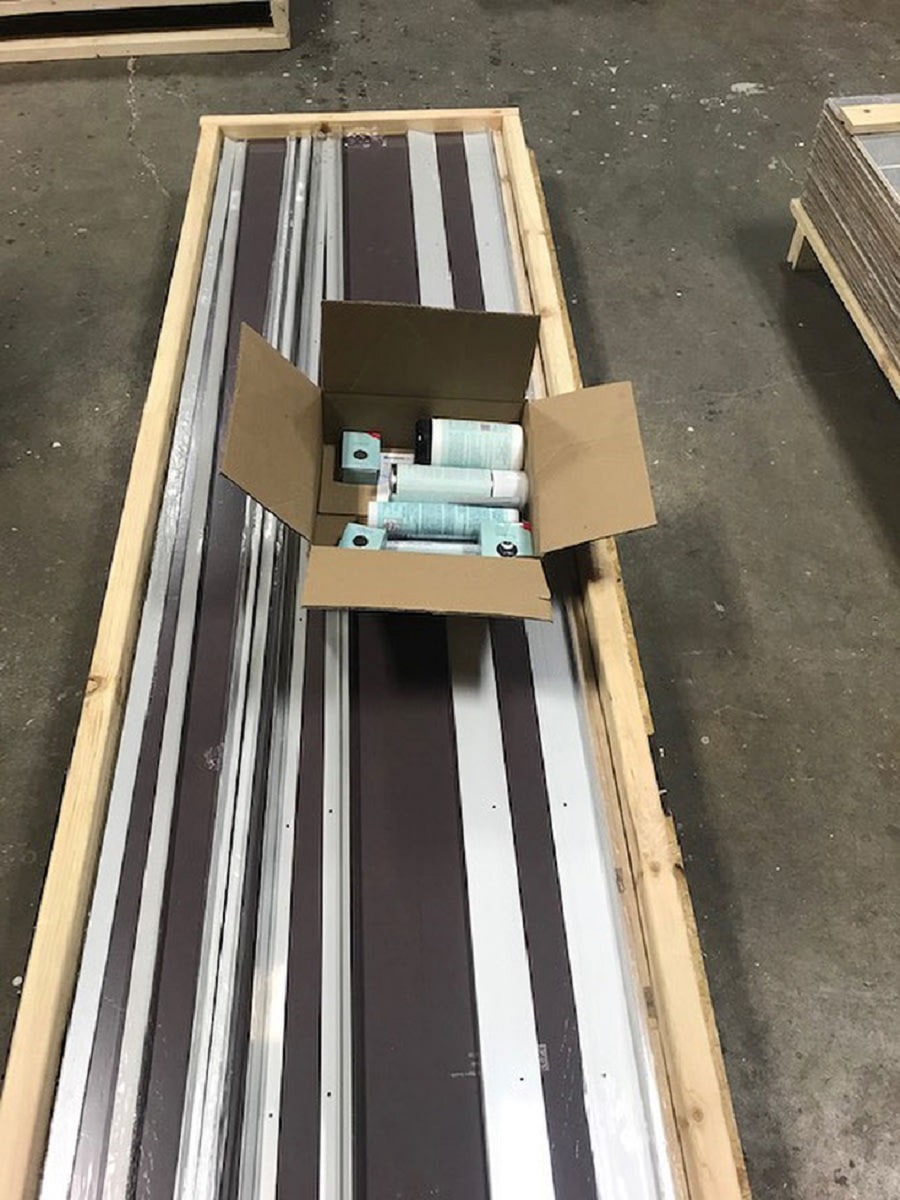 ….and the winner is laminate wall panels



Criterion #7 – Do you want matching (or contrasting) shower bases and accessories with your wall panels?
If making selections – and matching colors, materials and textures – makes you break out in hives, take a close look at cultured marble wall panels. With this system you'll get color-matched cultured marble shower pans and accessories. They'll make selections easy-peasy.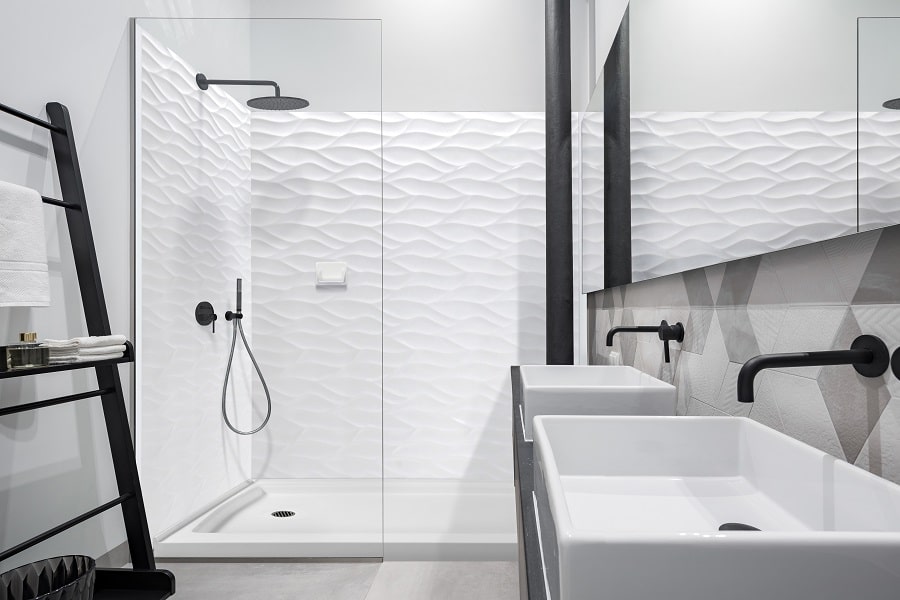 However, if you want more punch and interest in your shower, you'll find a wide range of oversized niches and stylish modern low profile shower pans available to use with your laminate panels and you'll add more interest and style to your design.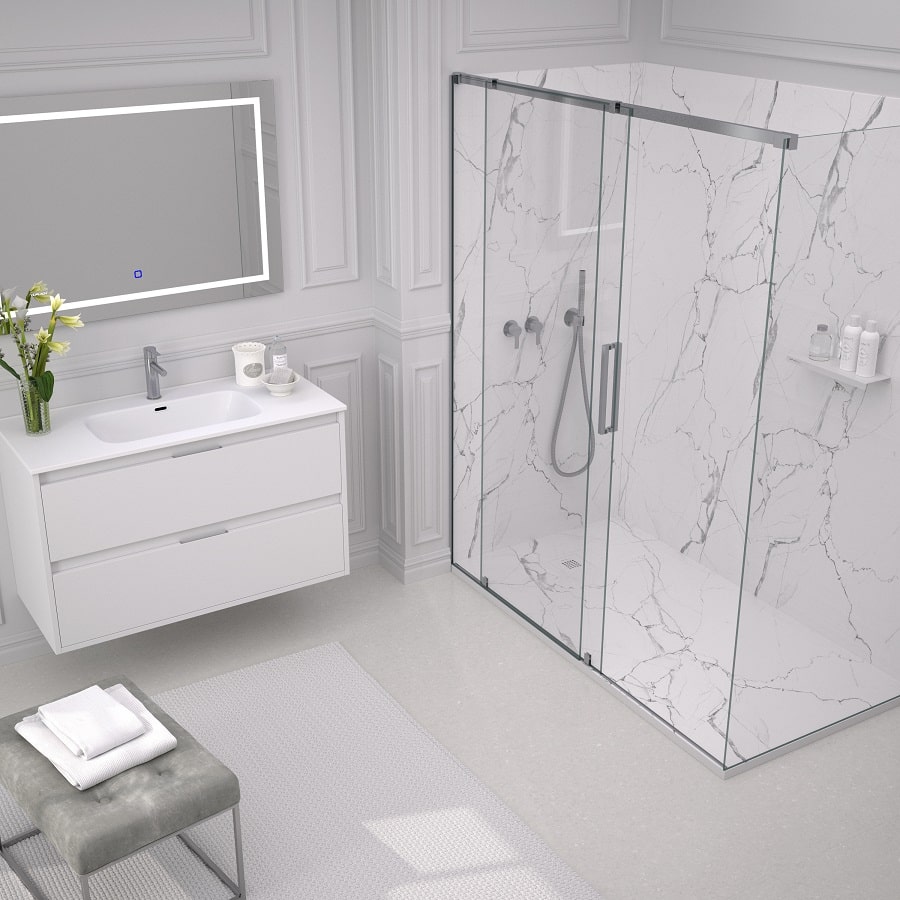 …. So, the winner is cultured marble wall panels if you want a simple match AND the winner is laminate wall panels if you want a bold, contrasting look.

Criterion #8 – Ease of cleaning
The big reasons for upgraded wall panels (like laminate or cultured marble) are to (1) blow up evil tile grout joints – and the mold and extra cleaning staff time which come with them – and (2) to get rid of fiberglass surrounds you can't get clean.
And the wonderful feature about both systems is they'll achieve these goals and they're non-porous and can be cleaned with non-toxic (and non-abrasive) cleaners.
….and the winner is cultured marble AND laminate wall panels
Criterion #9 – A realistic look
A reason IMHO grout free wall panels have been excluded from higher end hotels and market rate properties in the past is 'standard' wall panels made from fiberglass and acrylic look cheap and 'plasticky.' And of course, that's because they ARE cheap and plasticky!
And in today's competitive world – you need for tenants, students, and hotel guests to see your property as memorable – and memorable in a GOOD way!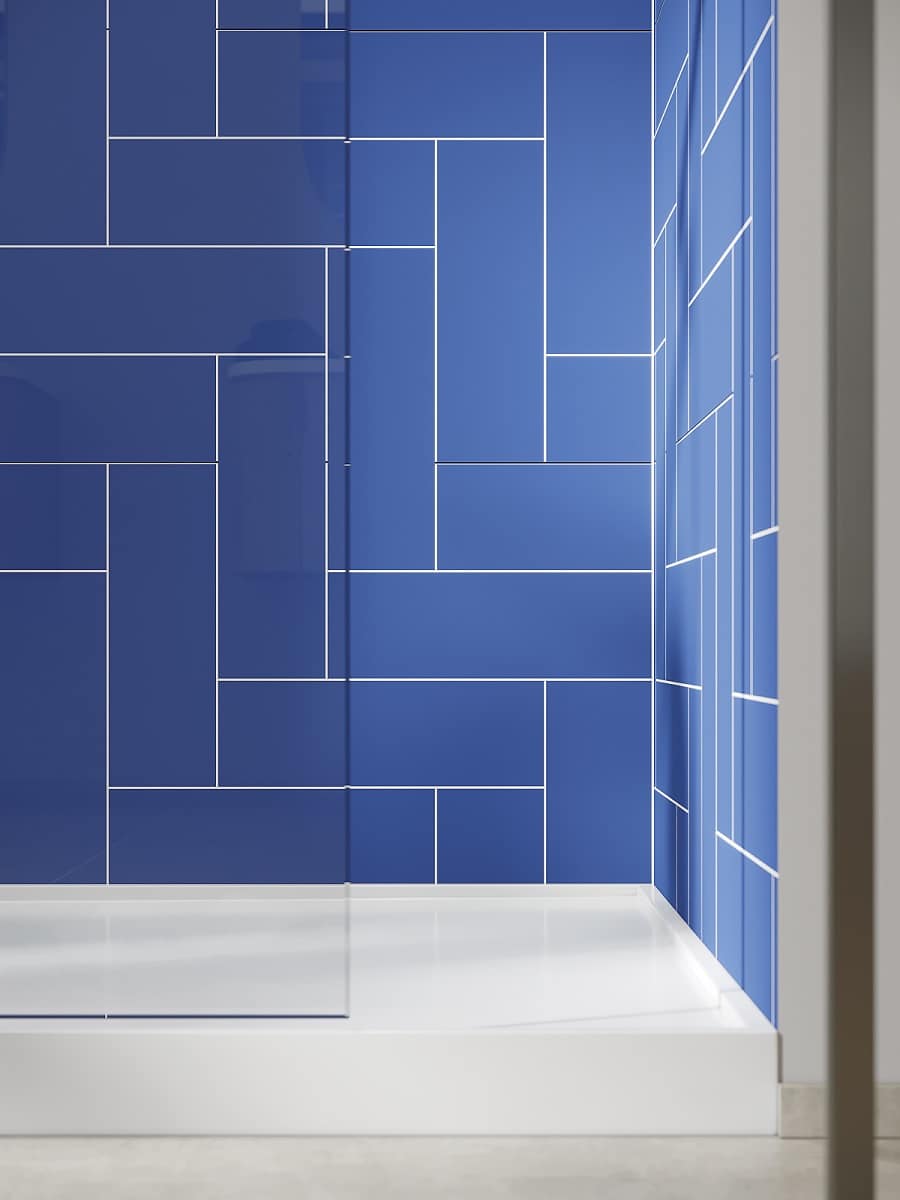 And if you're looking for a stylish and realistic wall panel system, laminate (with its 3 dimensional design) is a smart choice. And you can select, for example, 90 degree ocean blue herringbone for a contemporary look, or a moody black hexagon pattern for a funky hotel.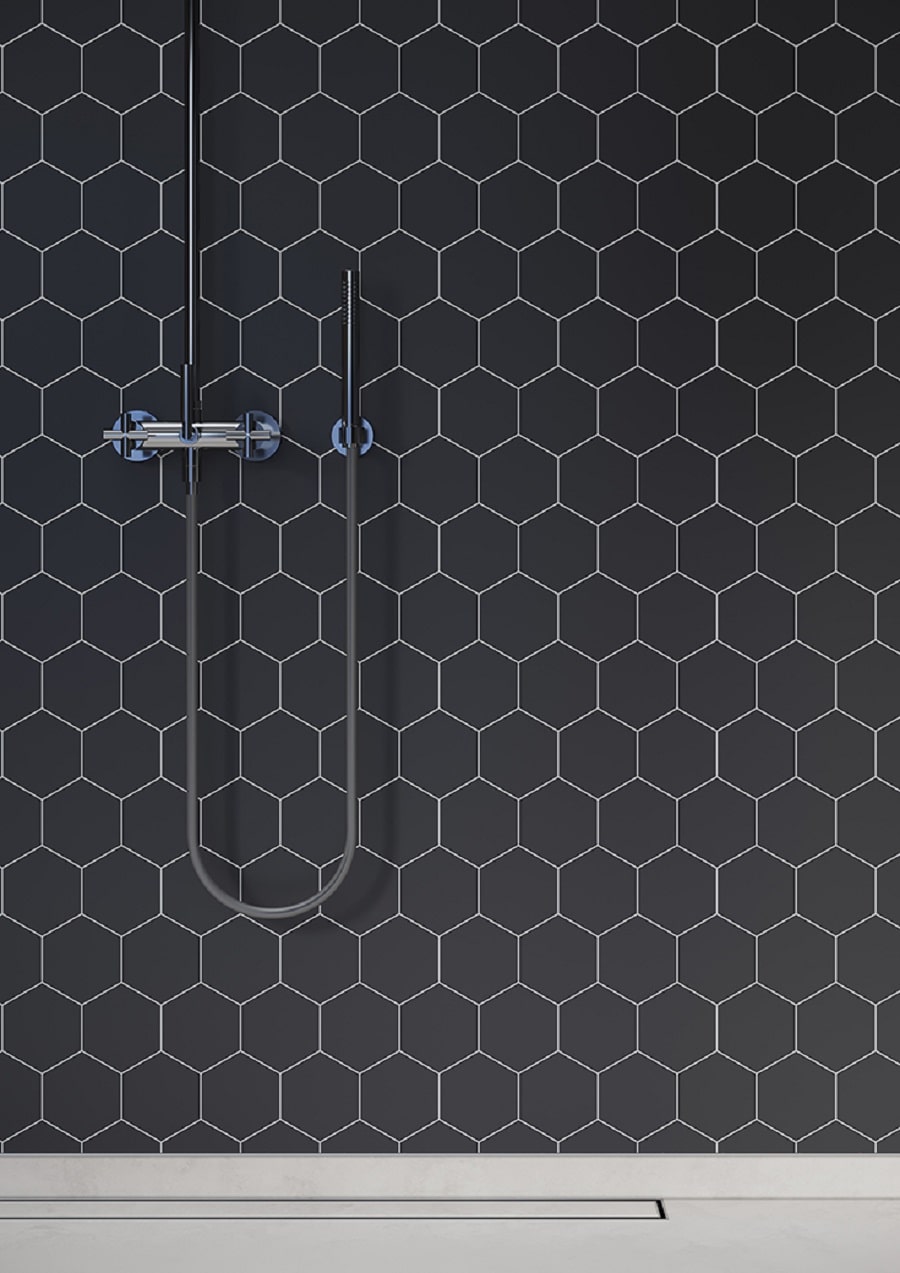 …and the winner is laminate wall panels



So, is cultured marble or a laminate wall panel best for your apartment, hotel, or dormitory project?
So – now I'm going to make you 'choose sides.' Which system is best for you?
And if you're still not sure – (and it may be difficult to select without seeing the product AND knowing specifically what it'll cost for your project) – contact me and my team for free samples and more insights.
Call 888-467-7488 and ask for Mike or request Free Samples.
Thanks for reading.  
###
If you'd like to connect on LinkedIn, you'll find me https://www.linkedin.com/in/mikefoti/
---
Tags: apartment wall panel pricing, availability cultured marble panels, easy cleaning multi-unit bath panels, fast installation multi-unit shower panels, hotel wall panel pricing, laminate shower wall panel patterns, low profile stone shower pans, matching cultured marble shower panels, multi-unit shower wall lead times, multi-unit wall panel pricing, realistic multi-unit patterns, thickness cultured marble shower panels, thickness laminate wall panels, weight of cultured marble panels, weight of laminate shower panels
Mike Foti
Mike Foti is the President of Innovate Building Solutions.
Mike Foti
Mike Foti is the President of Innovate Building Solutions.