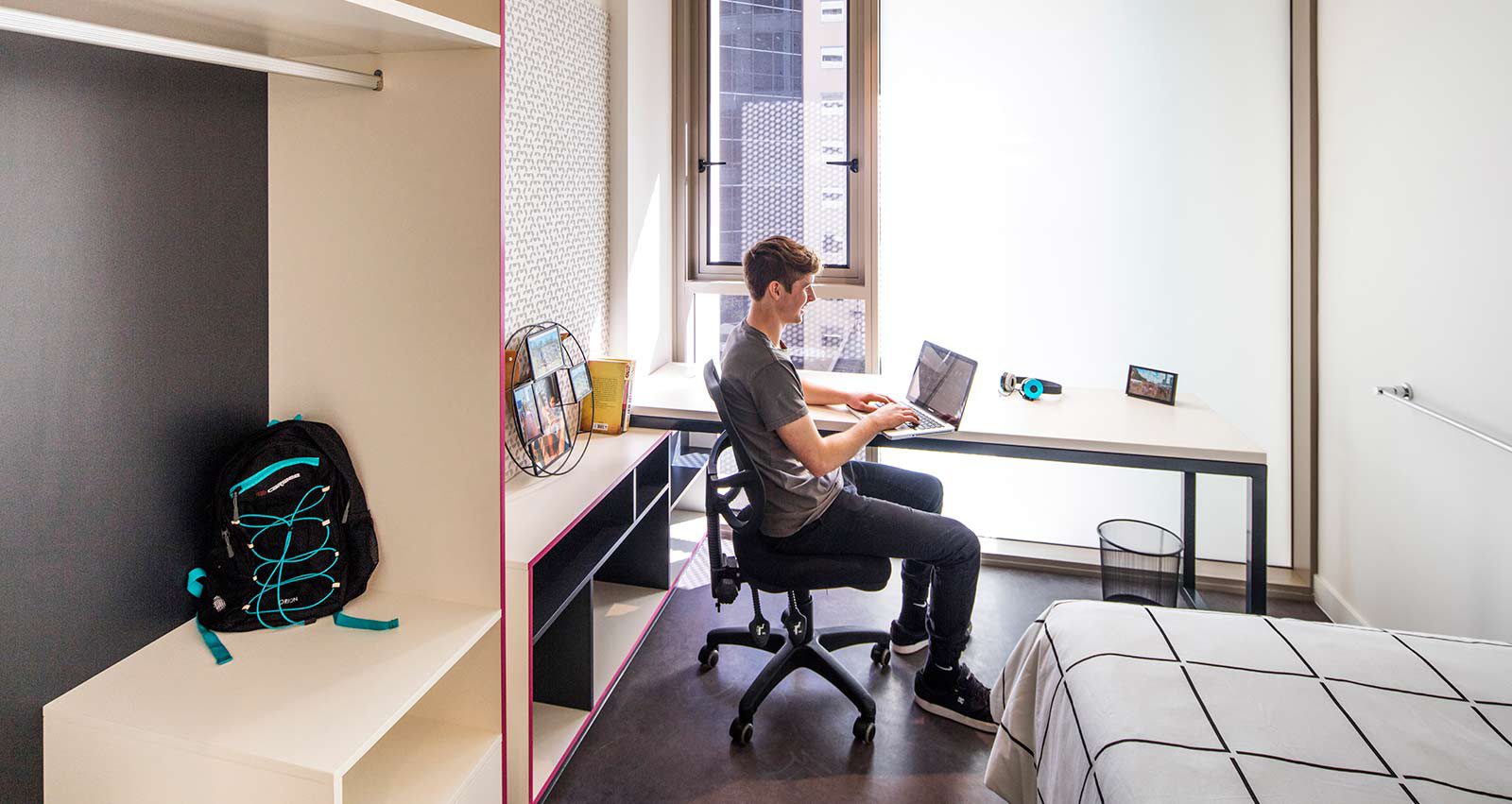 College/Student Housing
Shower panels for college dorms or student apartments
The challenges in your industry
Although there's a lot of growth in on campus and off campus student housing, you also know it's more competitive and challenging than ever. Your Gen Z students are demanding nicer amenities, cooler spaces to hang out, yet want more privacy. Their parents are complaining about escalating costs and saying 'wow, it was never this nice – or expensive – in our campus apartments or dorms.'
While growth is good, there's also a lot of pressure when 78% of the people surveyed said high quality student housing impacted what college or university they chose.
You've got to make smart product and design selections, yet not blow the budget whether you're leasing off campus studio apartments or on campus dorms. Given this difficult task, you'll relate to the challenges on the right.
Tiled 'locker-room-style' dorm showers aren't cutting it – What was fine 20 years ago, doesn't work today. Your students want more privacy – and if they can't get it from your school, they're choose another university.
'One size' student housing isn't the way the world works today – Old residence halls were practically stamped out of mold. Today you've got to provide housing options to fit different students living together and a wide range of budgets. A one bathroom fits all strategy also doesn't work for your shower designs. If you're leasing luxury student apartments off campus, they'd better be nice (or you'll be looking at a lot of vacancies).
Sustainable design isn't just a 'nice to do' – Students are civically and environmentally conscious. They care about sustainable design. Cheap, white plastic shower surrounds not only put your on campus dorm or off campus apartment at a competitive disadvantage, they're not sustainable either (prospective students or tenants will notice).
Increased labor costs are pinching building and renovation budgets – This is nothing new to you. Finding people (and cost-effective sub trades) to get jobs done without breaking the bank is getting harder. You need products which not only look sharp, but are simple to install and WILL NOT keep your maintenance crews busy. They are already behind enough as it is.
You have to sell your facilities year after year – Although it may sound harsh, but to get 'heads on beds' in university or off campus student apartments is competitive business. If the look of your bathrooms is old and dingy vs. new, hot and urbanist – your chance of getting fully leased isn't good.
---
The solution is laminated bathroom and shower panels for college dorms and off campus apartments
When you're looking at bathroom and shower design, the question becomes how can you combat the challenges above and win the battle for students to stay in your housing offerings? One smart option is modular, laminated shower and bathroom wall panels. If you're not familiar with them learn more on the right or click below.
Interested? Click below to request samples and receive a free consultation
Free Samples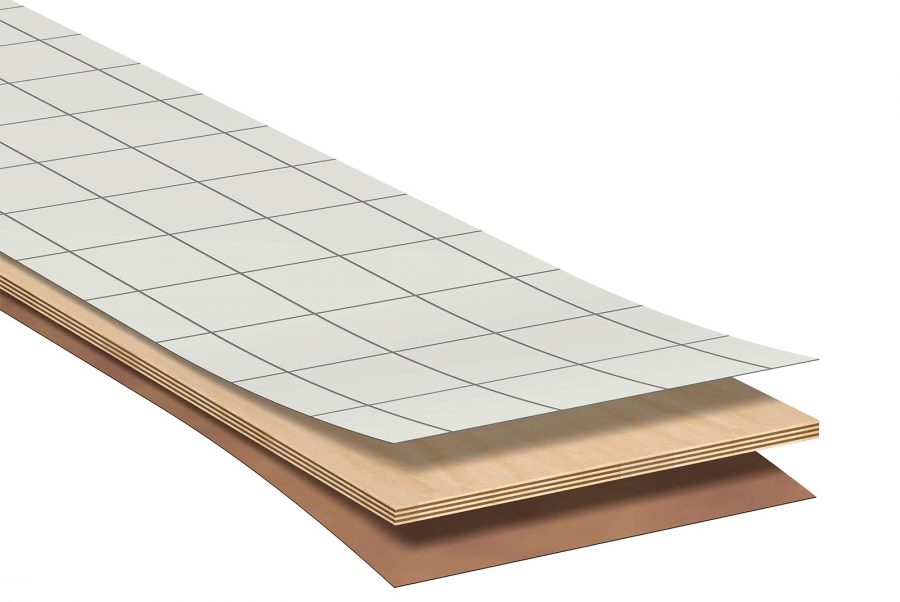 When students look at the bathrooms and showers in your on-campus dorms or off campus apartments what they don't want to see is unsanitary dirty grout joints or dingy, yellowed one-piece surrounds. They want a fresh, clean space which looks cool. You want a surround which is cost-effective and simple to maintain. How can you combine these competing needs?
A smart solution is laminated shower wall panels. These units (which have been manufactured and used for over 25 years in Europe) click, lock and seal together. They're made in 2' x 8' x 3/8" thick panels.
Create cost-efficient, yet cool spaces – These wall panels can give you a modernist vibe or a fun contemporary tile look – all without any grout joint (the faux joint in these panels are routed into the layers of laminated using CNC equipment). With over 700 patterns available (and 21 stocked in the United States for immediate shipment) – there are plenty of options to choose.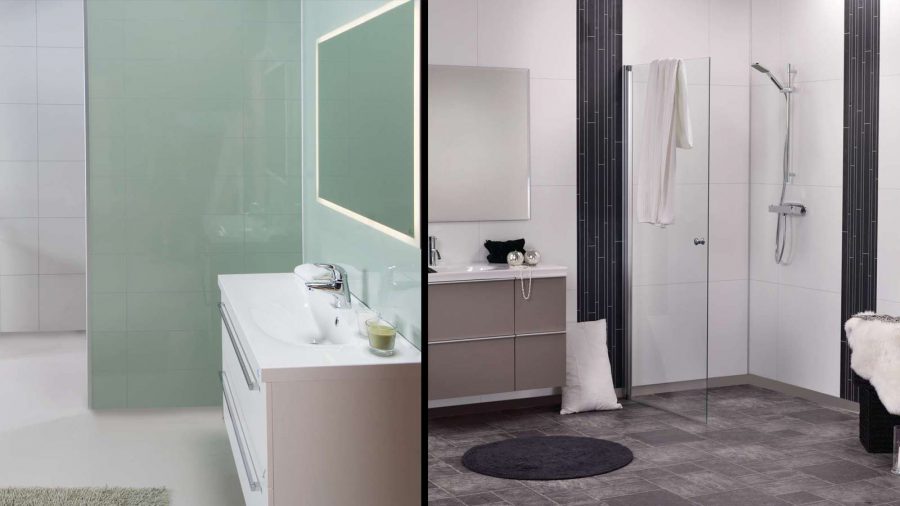 A one-person installation that your maintenance crew can do – These 2' x 8' x 3/8" thick panels are only 26 lbs. and can be installed by one person. They don't require specialized tools.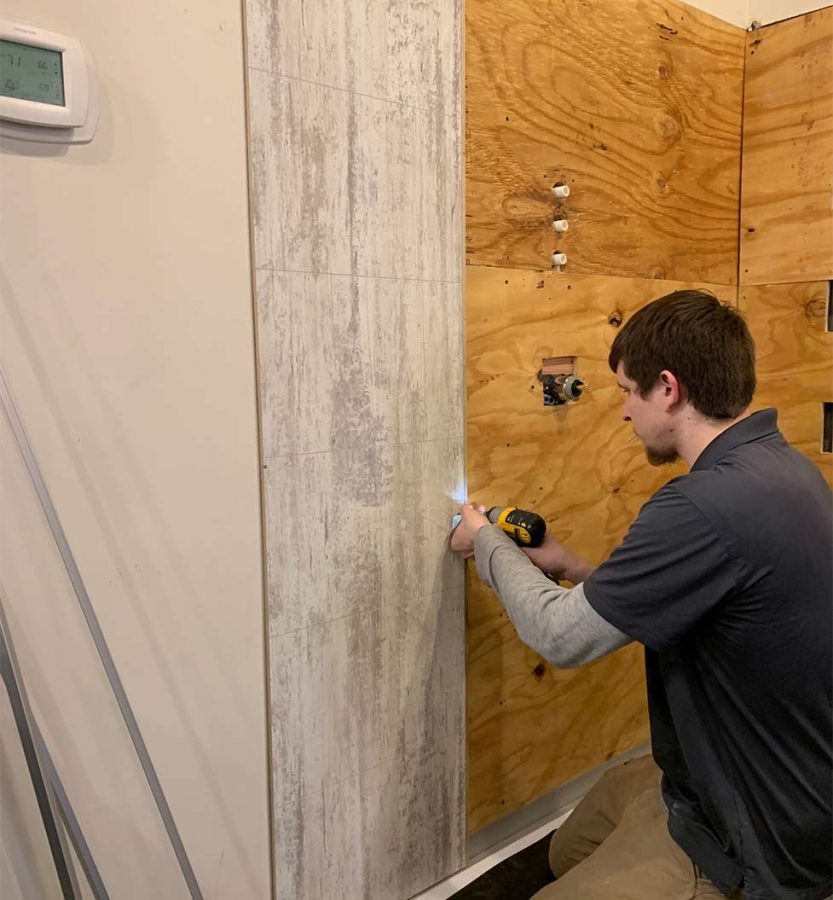 The look of tile with ZERO grout joints – Tile gives you the sleek urban hotel vibe which creates a 'wow' impression to new potential students. If you choose tile however, you'll have to put up with grout joint maintenance you'll fight for years to come. With laminated wall panels you can combine the best of both worlds – the tile look with ZERO grout joints (the faux joints are part of the panel).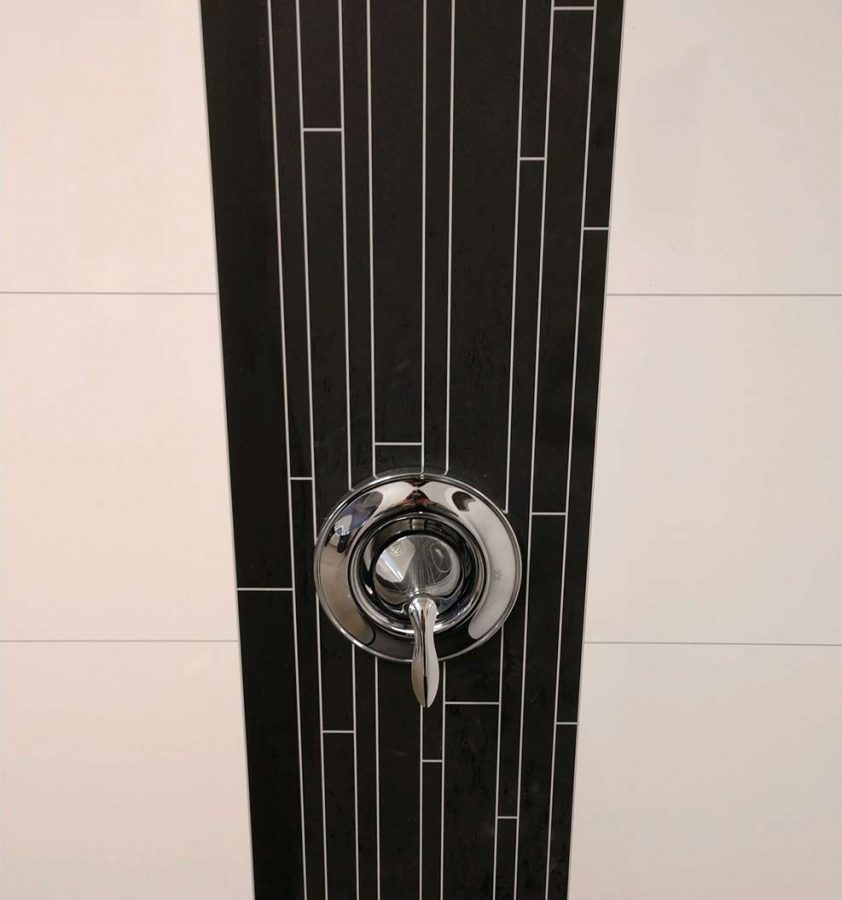 Volume discounts for large projects – While a fashionable look is certainly fun, you know the 'brass tacks' of pricing and the cost to fill college dorm rooms or off campus studio apartments is critical. For larger projects ask about the volume-based pricing program.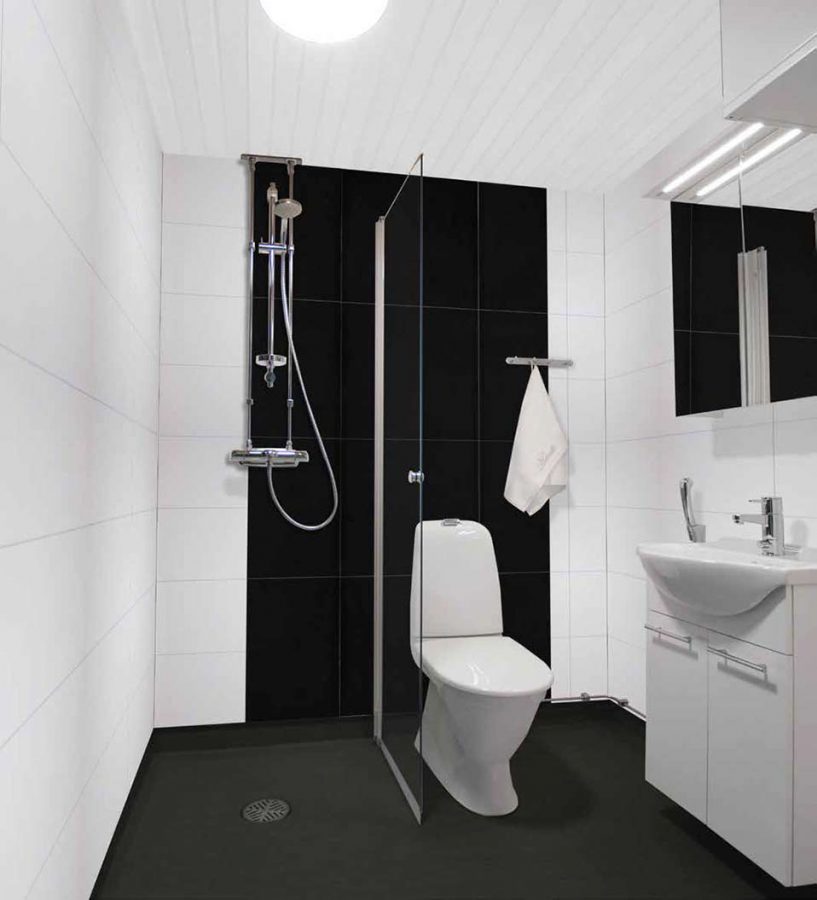 ---
Do you want to learn more about these wall panels for your new student property or remodel? Click below for free samples or budget pricing and design assistance.