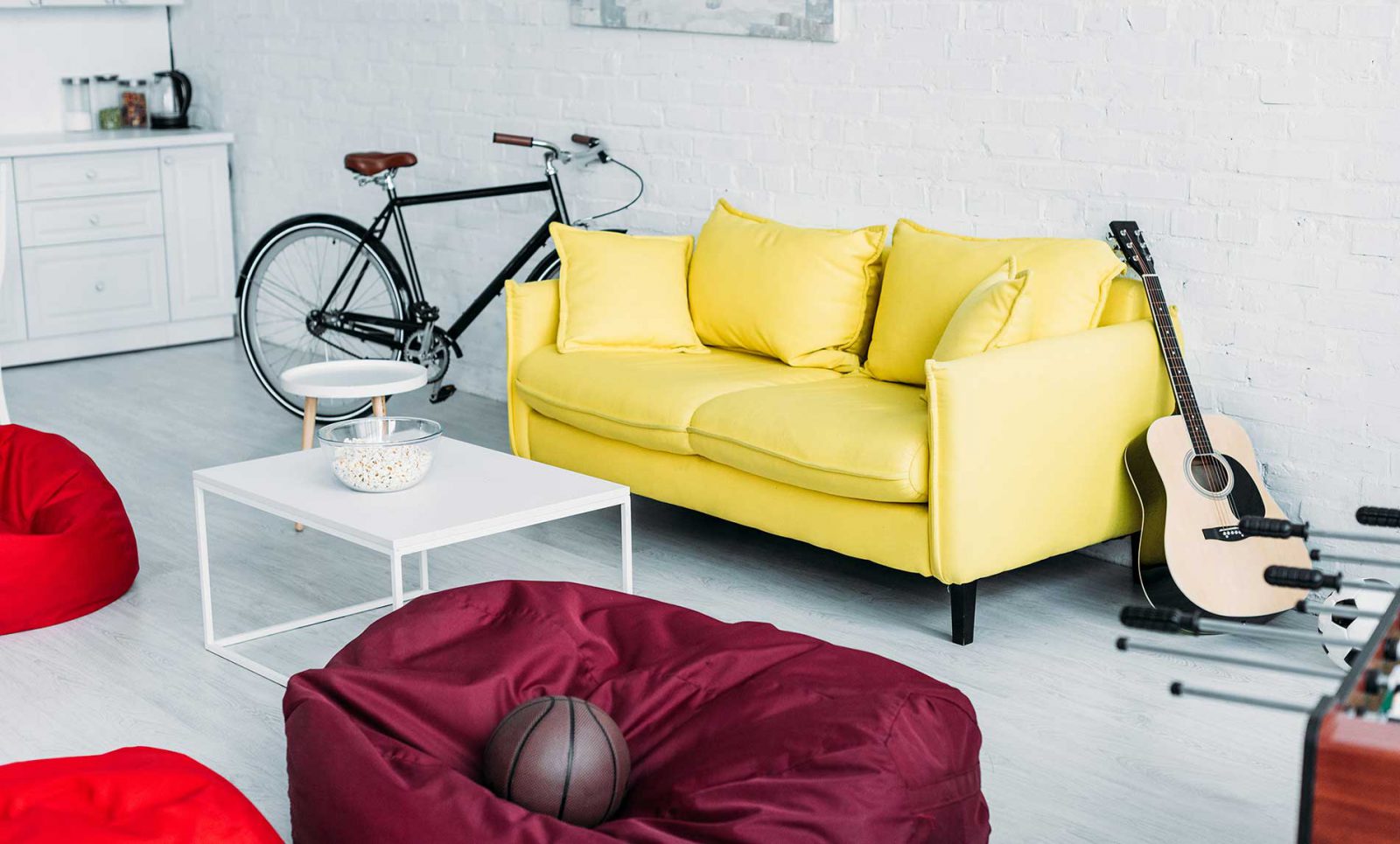 Multi-Tenant Apartments
Bathroom and shower panels for luxury apartments or affordable housing
The challenges in your industry
The competition for tenants and challenge getting leases signed for apartment buildings has never been more intense. You can't get away with old kitchens and dirty, behind-the-times bathrooms any longer. However, you've also got to keep rental prices down to keep occupancy high. You know the challenges on the right only too well.
Higher expectations – The Millennials looking at your city units want a 'hotel' experience and amenities but have a beer budget. Your empty-nesters have been down the road and have high standards. Nobody wants to waste time cleaning and maintaining their new apartment bathroom.
Future tenants won't tolerate move-in delays – You've seen it happen. You've lost tenants (or had to pay hotel expenses) because a ceramic tile fell off the wall and scratched the tub. Now your tenants move in date (and your revenue) is delayed. Even if you keep the tenant, it's not a good situation.
Building construction costs, and hard-to-find, tile crews are not helping bathroom or renovation costs – Building new luxury market-rate or affordable multi-family apartments, or repairing old properties is costing more and taking longer. Finding tile crews or maintenance staff is expensive.
Healthy spaces matter – The push towards green, sustainable and healthy living has you installing a higher level of amenities in your common areas, but how healthy will a new tenant view your apartments if they see dirty, moldy grout joints or a cheap, yellowed fiberglass surround?
---
The solution is laminated bathroom and shower panels for multifamily apartments
Is there a way to deal with these problems? Is there a way to create a luxury or affordable apartment bathroom which prospective tenants view as 'hot' and won't be a pain to maintain? In short, yes there is.
Interested? Click below to request samples and receive a free consultation
Free Samples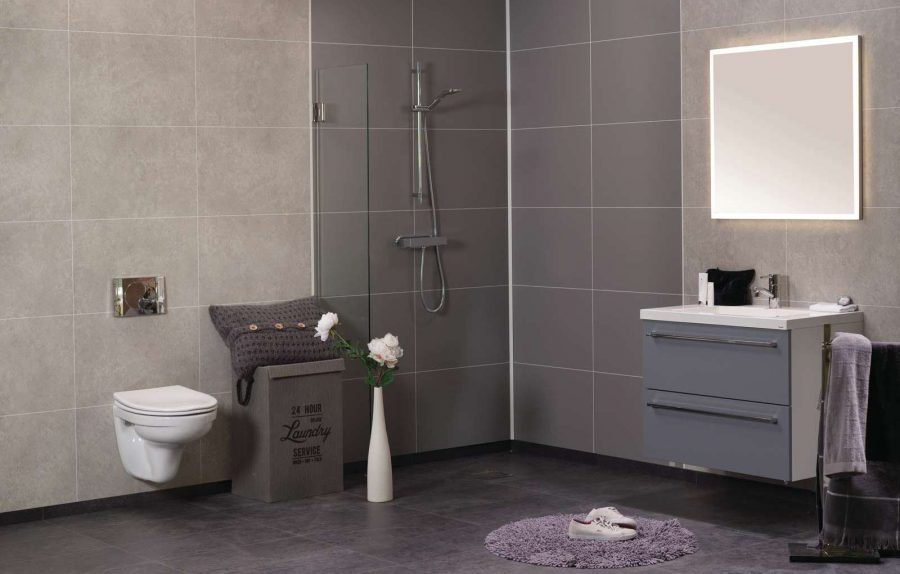 If you're a multifamily developer or contractor you'll love this simple to install, low-maintenance laminate shower and bathroom wall panel system which eliminates the grout joint pains of tile. Laminated panels are up to date and stylish, unlike molded cultured marble or acrylic wall panels. Here's key benefits of this system you'll enjoy in your new construction or renovation projects:
Up to date styles, on a budget – You need your apartments to show well to lease quickly. Laminated wall panels have décor styles which range from urban Modern Minimalist to rustic Modern Farmhouse – all while keeping a tight budget.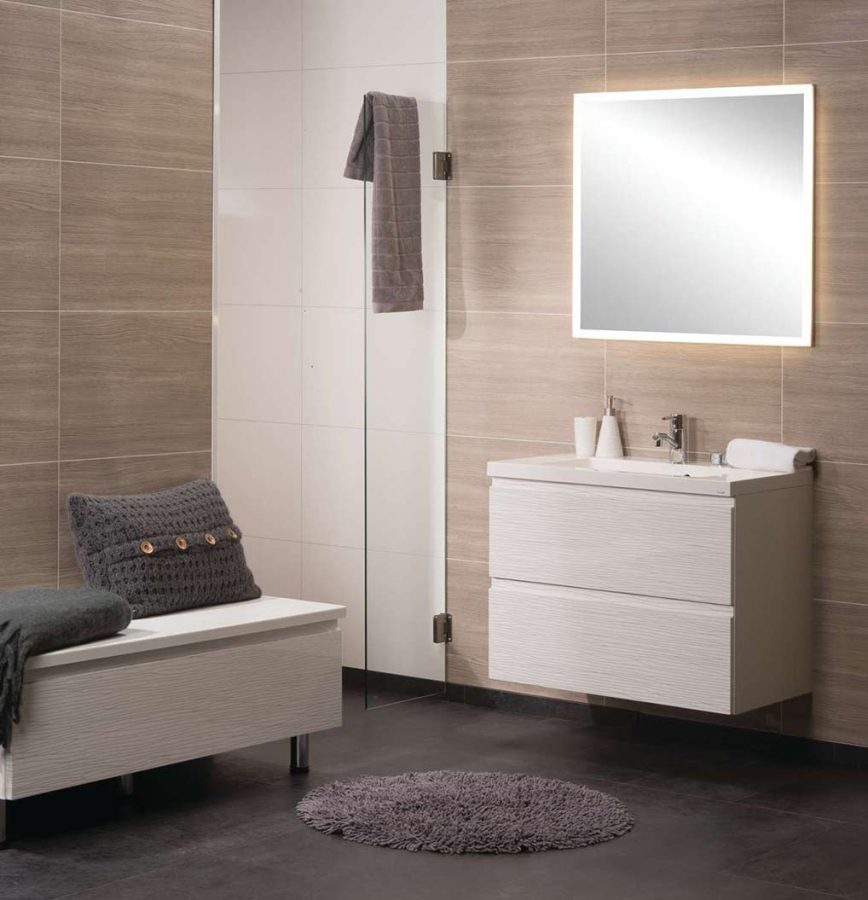 Simple to install panels won't mess up production schedules or create punch list delays – Ceramic tiles (while a nice feature to include in market rate apartments) are not only  time-consuming to install, but also are the source of repairs and move-in delays. With laminated wall panels one 2' x 8' x 3/8" panel clicks, locks and seals to the next. Although they look just like tile, stone or even cracked cement you won't have the installation quality issues you've experienced with tile setters for your multi-family housing projects.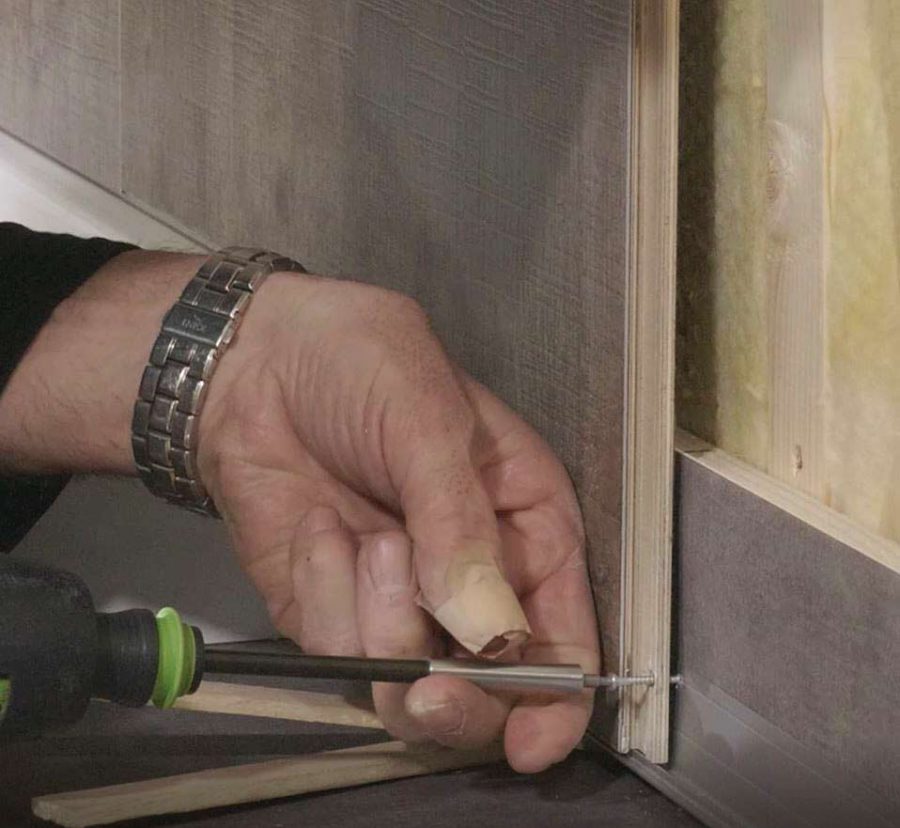 Lower construction costs with bathroom panels installed by your maintenance crew or carpenters – As you know qualified labor is a pain to find. Simple to install products are a major plus. Laminated panels can be installed by trim carpenters or your maintenance team. Even DIY'ers are capable of installing these panels.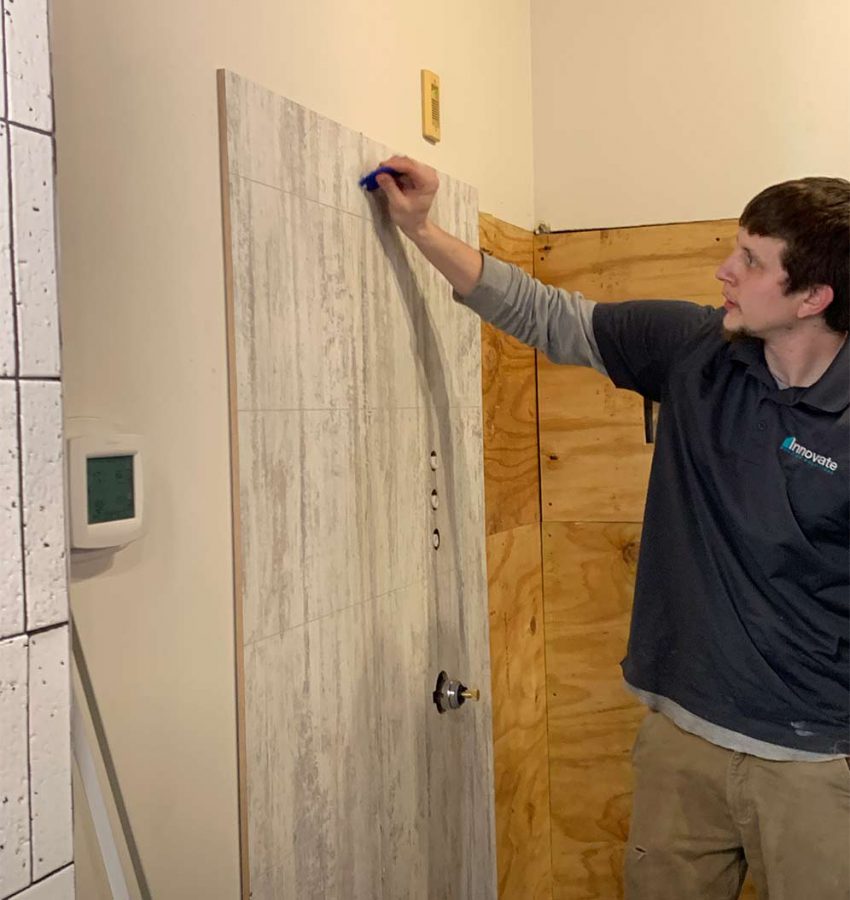 No tile joints create healthy and simple to maintain spaces – The last thing your tenants want to do with their limited time is clean tile grout joints. Most will likely blow it off. When they move out, guess what you get to do? You guessed it, deal with nasty, moldy joints. With laminate panels you and your tenant will be happy to throw out your grout cleaning brushes.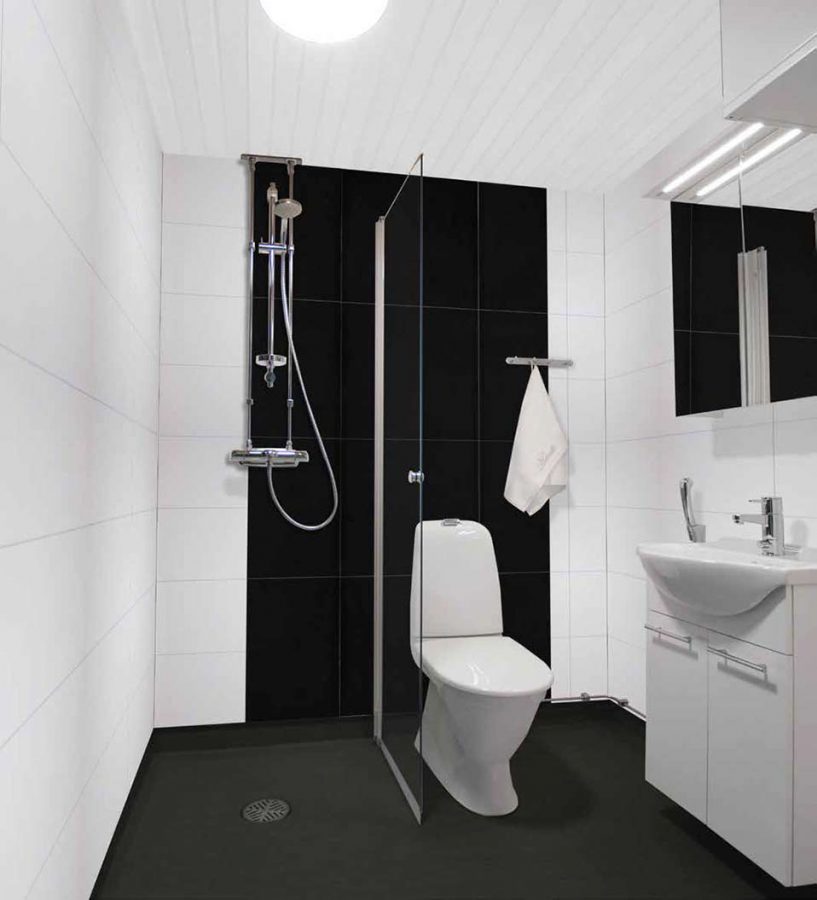 ---
Do you want to learn more about these wall panels for your new apartment build or remodel? Click below for free samples or budget pricing and design assistance.