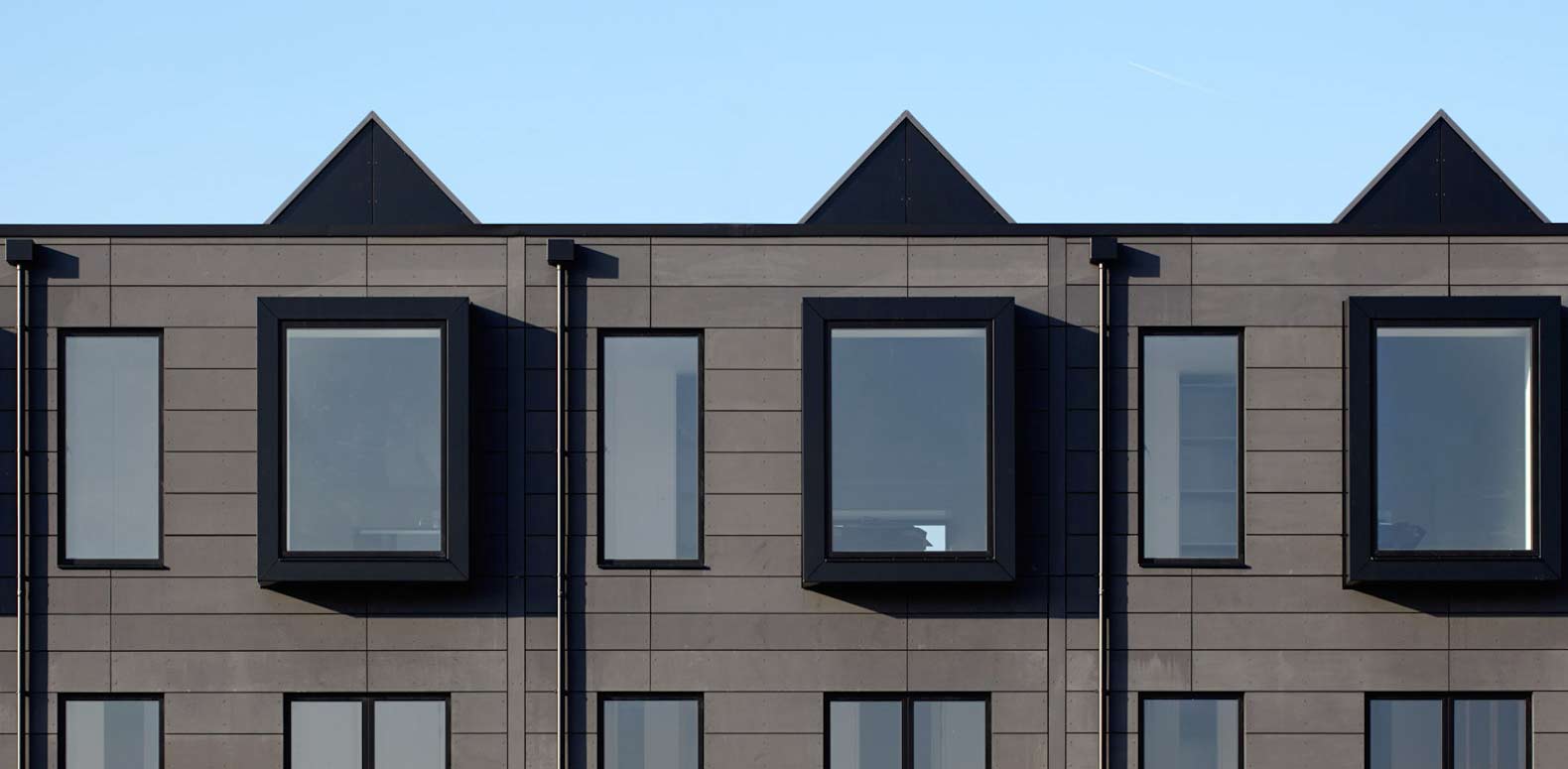 Prefab, Modular, and Tiny Homes
Bathroom shower panels for modular, prefab, or tiny homes
The challenges in your industry
Building unique, affordable homes (and bathrooms) in prefab, modular, shipping container or tiny homes isn't simple. Do the challenges on the right look familiar to you?
You've tried using tile, but it hasn't turned out well – Tiled showers are wonderful …until you try moving your modular, container or tiny home from point A (your factory) to point B (the customer's home site).
Your customers want better designs, but cost gets in the way – There's nothing exciting about a fiberglass or acrylic shower kit, but your budget has forced you to use these old and tired materials.
Your customer's desire for eclectic styling doesn't work well with your need for factory-built home efficiency – Pinterest is wonderful…except when it isn't. Your customers have LOTS of fun (and sometimes crazy) ideas. The problem is many of these ideas you can't cost effectively produce in your factory. This puts a strain on your relationship with them. If only there was a shower wall surround product which could give you cool styles with prehab home construction efficiency.
Logistical challenges make factory fabrication harder – No matter how cool or cost-effective a bathroom product is, if it's hard to get through the door of your tiny, prefab or container home for installation it's not a good solution. Some wall panels are too awkward or heavy for your production team to get them through door openings.
---
The solution is laminated bathroom wall panels for prefab, shipping container and tiny homes
If only there was a material which travels well, could be installed simply in a factory in tight spaces, and be customized to fit your needs and wouldn't bust the budget? If this is your wish, click below or read more on the right.
Interested? Click below to request samples and receive a free consultation
Free Samples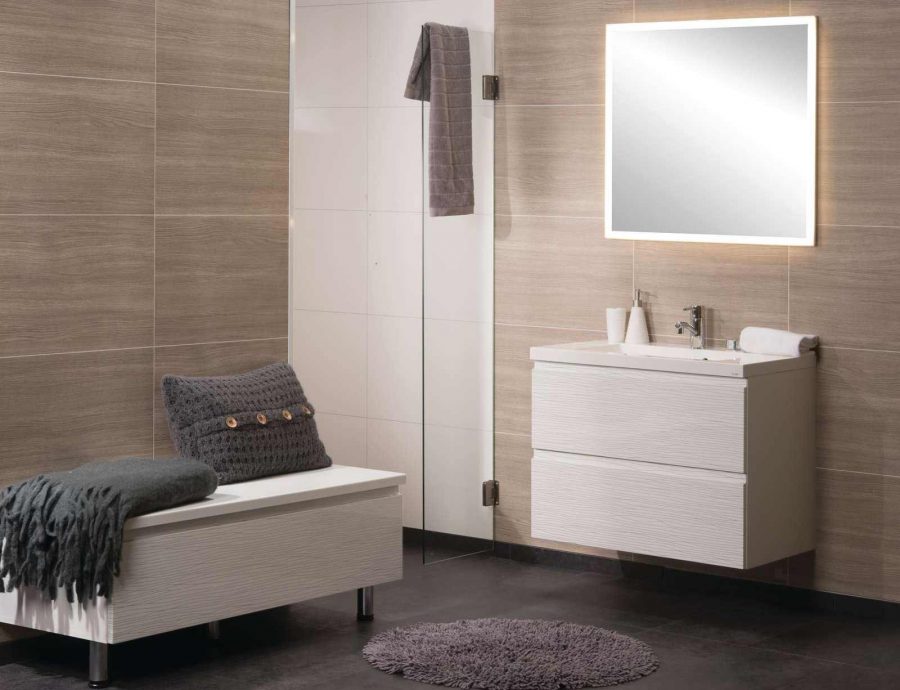 If you've experienced the benefits of click and lock laminate flooring you'll love using Norwegian-manufactured waterproof laminate shower and bathroom panels for your homes. See why below.
Modular bathroom or kitchen backsplash panels aren't too big or heavy – These 2' x 8' x 3/8" thick panels are large enough for a quick installation (note – they simply click, lock and seal together) but you'll also be able to get them through the door.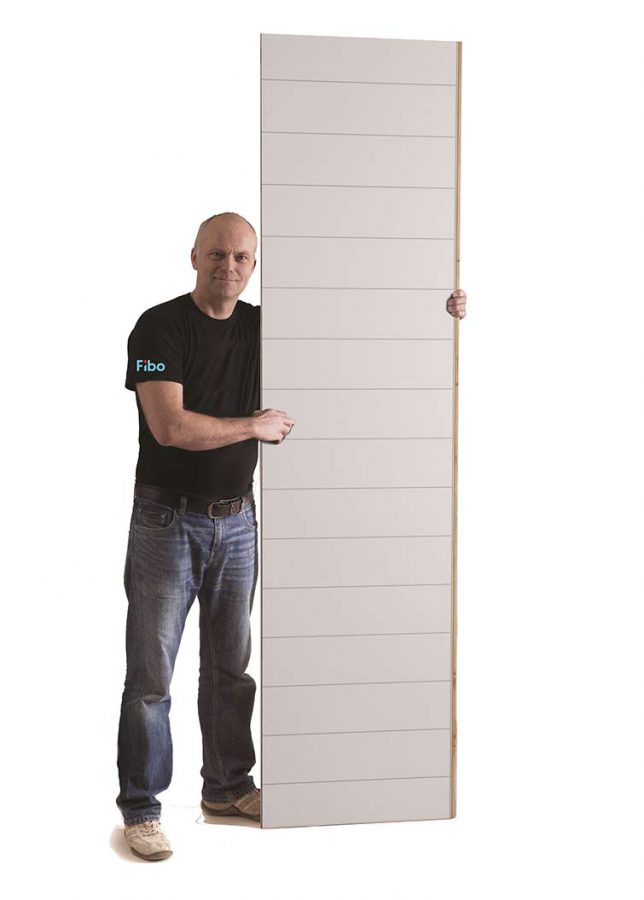 A one-person installation – Finding people to work in your factory (while keeping product labor costs down) can be tough. Since these panels are 2' x 8' and weigh 26 pounds they can be installed by one person.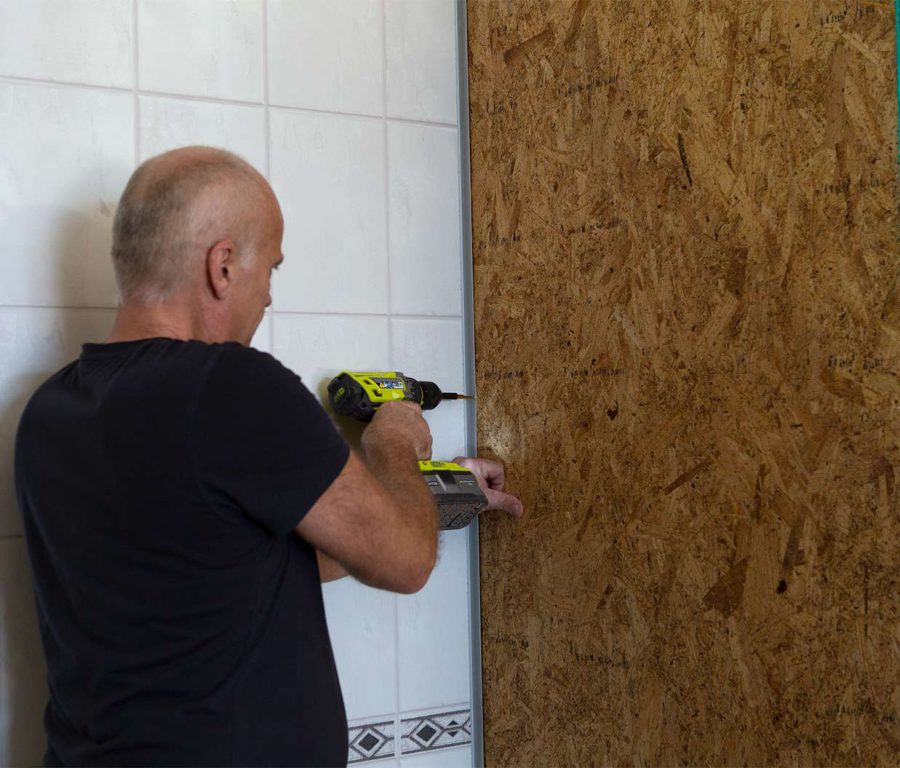 The look of tile which travels without a hitch – Just because you can build it successfully in the factory, doesn't a shower surround system will travel to the job site, or on the road well for your tiny, pre-fab or shipping container home customers. Using a patented click, lock and seal system this laminate shower or bathroom wall system travels perfectly and has a 15-year product guarantee.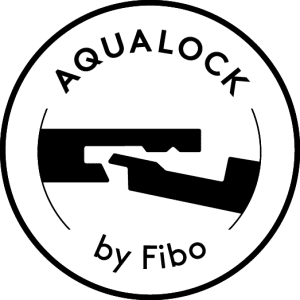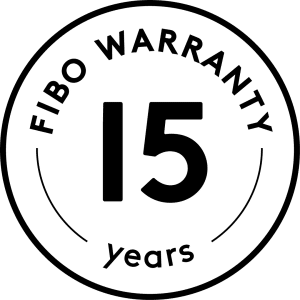 Design styles as eclectic as your customers, without a big price tag – Your customers want tiny homes, shipping container homes, or modular or prefab housing because they're not 'cut out of the same cloth' as everyone else. They're unique. They care about the environment. They're one of a kind. Generic white, 'plasticky' fiberglass or acrylic shower surrounds aren't what they have in mind. They want style at an affordable price-point. With laminate bath and shower panels they'll get style at a reasonable budget.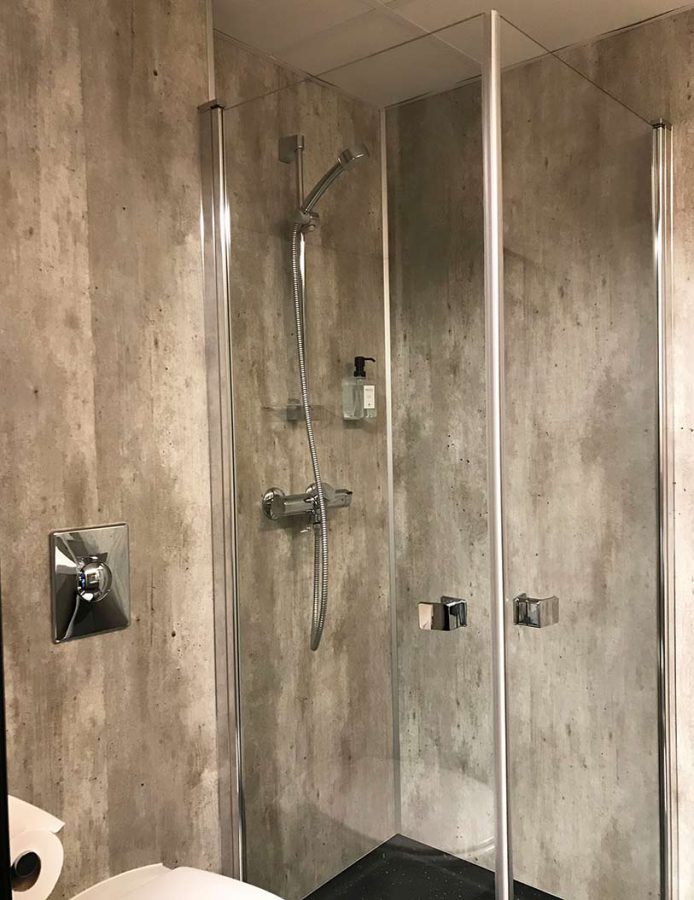 Volume discounts for large-volume projects – You're building in a factory to not only create something better than stick built, but to make  housing affordable. We understand that. If you're able to purchase multiple showers, tubs or kitchen backsplashes at once, ask us about our volume pricing programs.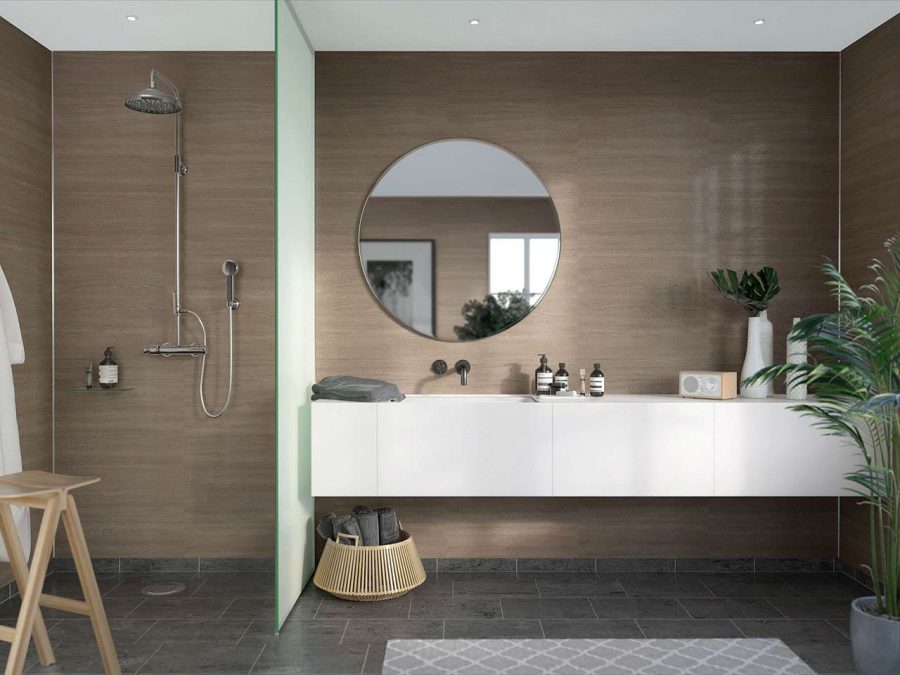 ---
Do you want to learn more about these wall panels for your prefab home? Click below for free samples or budget pricing and design assistance.