Why you can't afford to be a 'behind the times contractor' (and what you can do about it)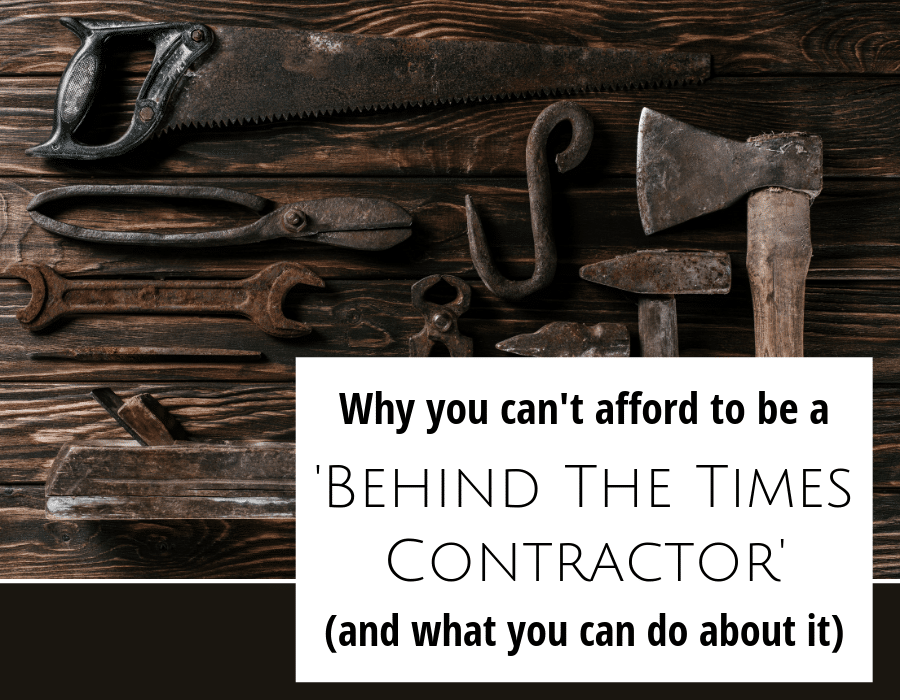 Sitting alone with your cup of coffee at 5:30 in the morning the question hit you like a ton of bricks. You asked yourself…
"Why does it have to be so hard today running and making money in my remodeling business? What am I doing wrong? Others are growing. I feel stuck in the mud, behind the times. I'm working longer and harder than ever. And for what? I'm bringing home less every year!"
When you launched your remodeling business 15 years ago it was so exciting. You were fired up with enthusiasm. After all, you knew how to do the work. You figured you might as well work hard and keep more money for yourself.
Your neighbors and friends said they would have you do their upcoming bathroom or kitchen remodel in a 'hot second.' After all, they know you. They know your prices would be fair. They promised they would tell their friends and relatives.
Even though you've had your ups and downs, you always came out the other side. You even survived the Great Building Recession of 2008. Today, doubt seem to be your 'never-ending' companion.



Today, your business struggles and stress feel different. As Larry the Cable Guy might say, "You might be a stressed-out remodeler if you find yourself:
Complaining to your spouse how 'these kids today don't work like I do." You've seen so many people come and go. Your employee 'churn' (turnover) is making you 'burn' inside. You've asked, "Why don't they listen to me like they used to? Why am I having hard time getting ANYONE to show up for an interview, let alone sticking with us for a year or two? Why am I the one who is having to work their butt off to get jobs done?
Feeling further and further behind with technology. What's the difference between PPC and SEO? You've been told you need Project Management software and a CMS system, but all the fancy-terms are jumbled up in your brain. You've asked, "Why is everything so complex? Where have all the 'mouths' who used to promote my 'word of mouth' gone? How can I get more leads and get this business cranked up? Do I really need all these 'new-fangled' computer systems? Besides, whose is going to teach me how to use them?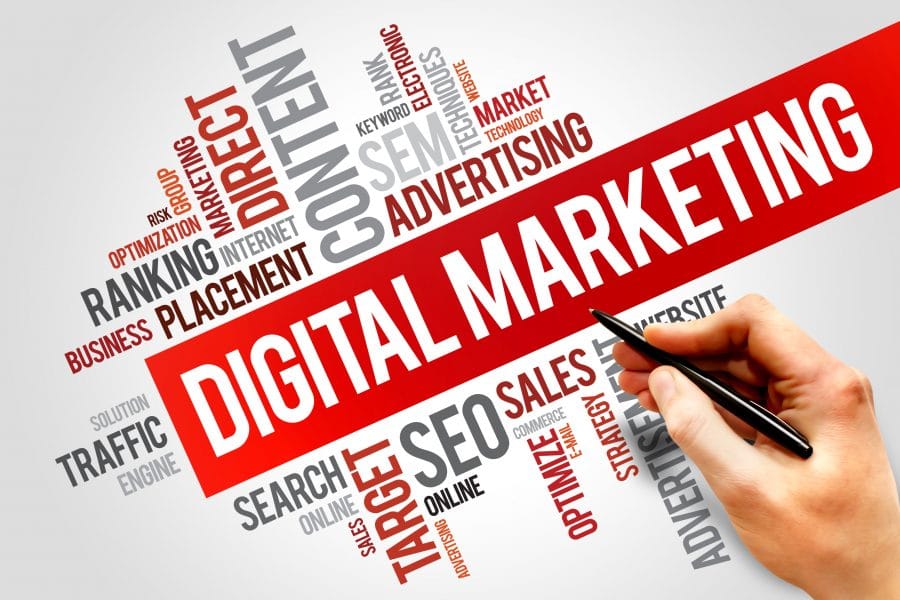 Worrying your overhead is going to choke you out of business. The landlord wants the rent check on the 1st of the month. You were proud to build your fleet of trucks with your logo displayed on the doors. Now, truck payments feel like a noose around your neck.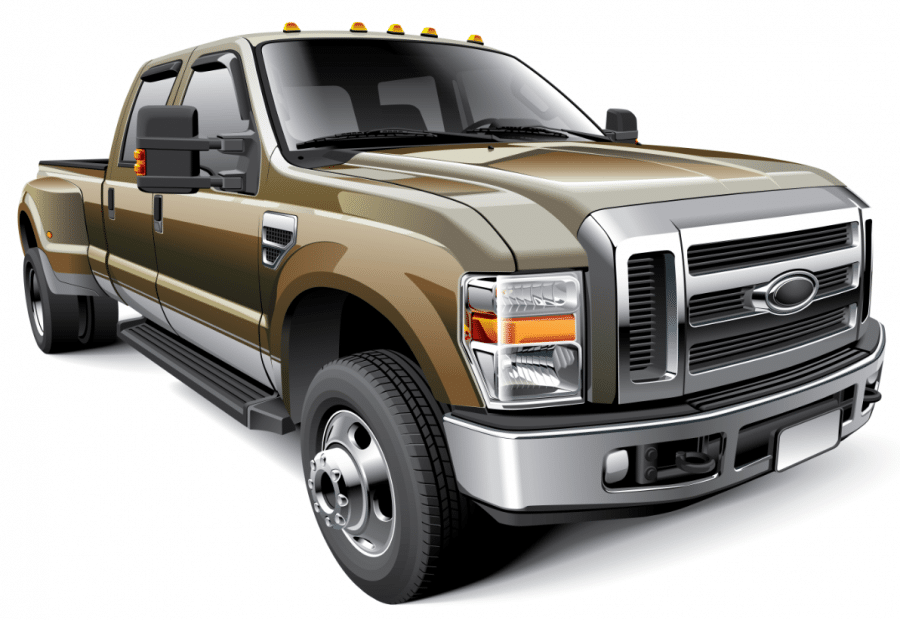 In many ways you feel stuck. A fast-changing marketplace, new technologies, new installation methods and employees who 'just don't work like they used to' has you scratching your head. In your mind you're asking….
"Can't things go back to the way they used to be?"  
The short answer is, no. They can't go back to the way they used to be unless you can reincarnate Doc Brown from Back to the Future and invent a new-fangled construction industry time machine. This probably ain't happenin' (to use some 'right-good' English).
You've got to get 'unstuck.' Here's 5 reasons why you can't live in the 'good 'ol days'…
Reason #1 – The 'war' to find people to work in construction has never been bloodier – Today kids in vocational schools are H-O-T commodities…and they know it. If you think you're going to run an ad, get tons of people actually showing up and eager to interview for a field construction job, those days are long gone.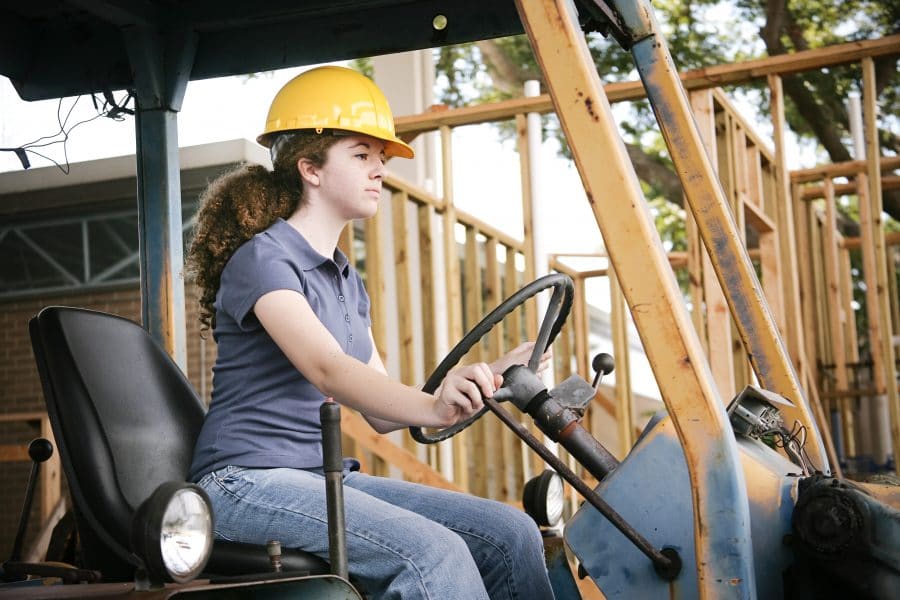 Reason #2 – Customers don't 'find you' the way they used to – When you, your kids, or in some cases even your 70-year-old Mother, wants to find something what do you do? You don't pull out the 'yellow pages and let your fingers do the walking' (for those of you who even remember this saying). You 'Google' it. This search platform has become so big, they're not only a company, but have become a word in the English language!"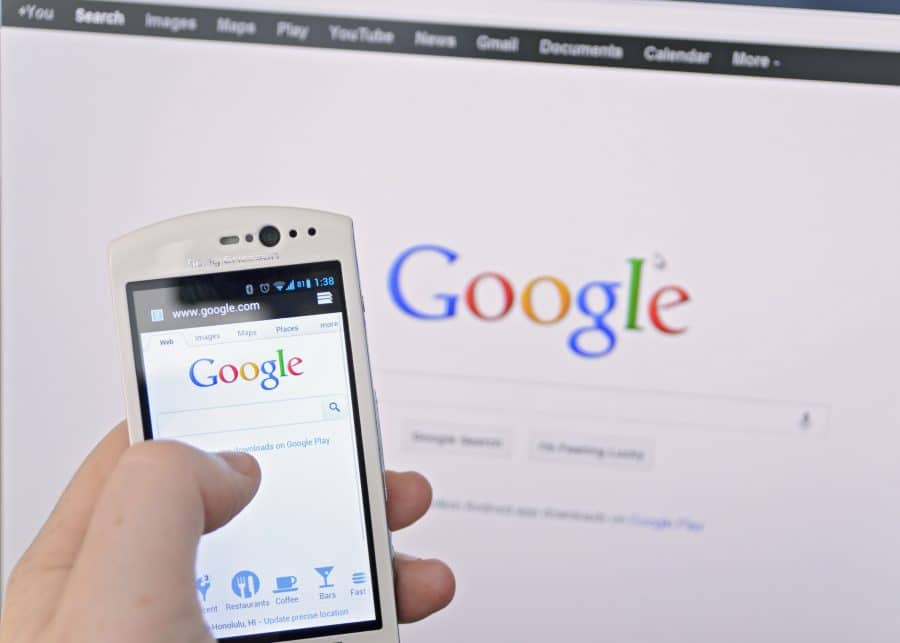 Reason #3 – You're limited to 24/7 and your hard-working formula (for past success) is maxed out – You've pushed your work schedule to the limit. You're already missing too many of your daughter's soccer games and son's band performances. Your spouse is frequently 'giving you the look' and telling you to find some good people. Delegate some of the work. Stop missing family events. Your family relationships are suffering, and you know it.
Reason #4 – You're having a harder time 'keeping everything straight' and delivering on never-ending customer 'wants and needs.' – It used to be your yellow legal pad (partially stained with Wendy's ketchup from lunch) was a good enough 'system' to get the business and keep things straight. Now your competitors are spinning out fancy 3D designs. Your prospective customers are asking about a new installation system or product they found on the Internet. They want the 'one level shower' and grout free wall panel system they saw in a hotel or on the last episode of Fixer Upper with Joanna and Chip Gaines. You're asking, why can't they just go with the mud set pan and tile walls I've been doing for years? Nobody used to want so many things you've never done before.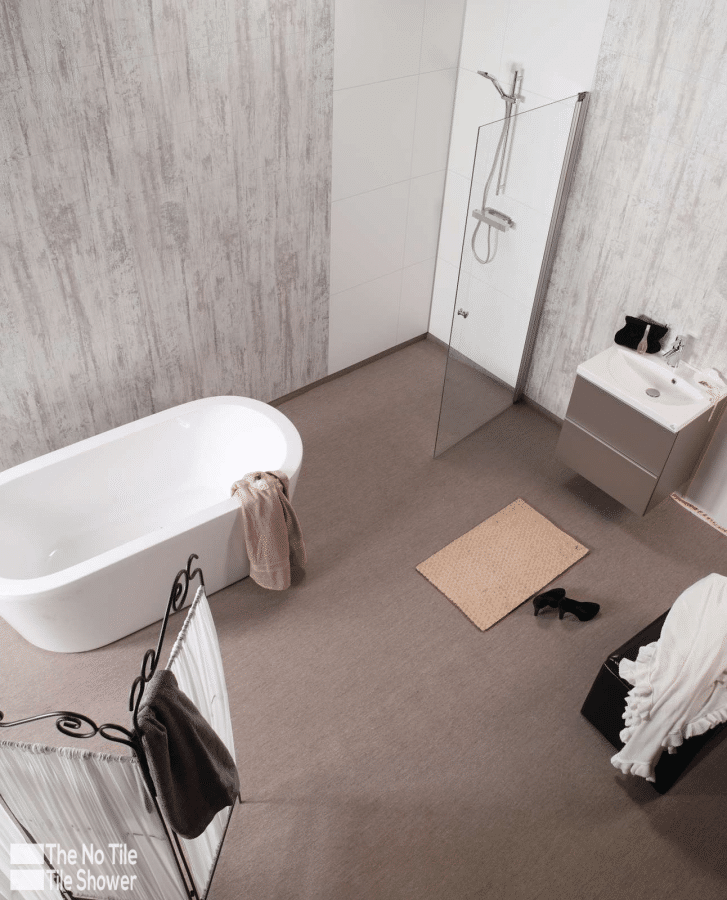 Reason #5 – Higher costs are squeezing your margins. Your material suppliers are jacking up prices constantly. They talk about fuel surcharges and tariffs, however, you're skeptical. And whenever you do hire, you're paying more and feel like you're getting less.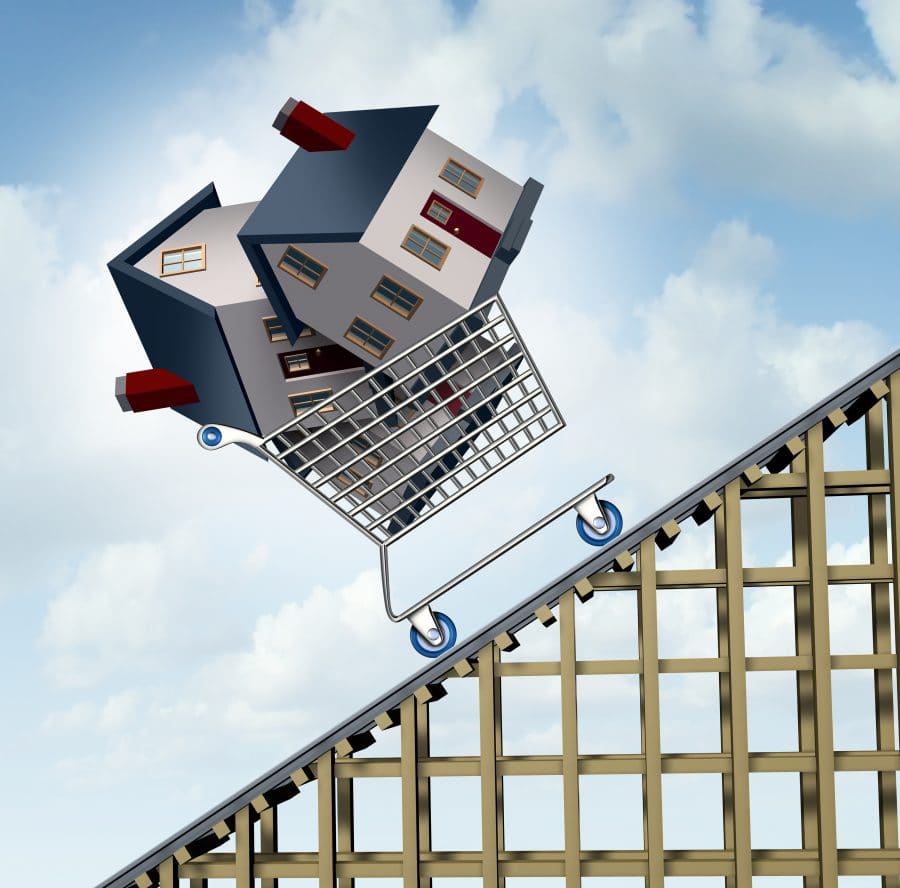 It's easy to identify the problems. It's also simple to list the reasons things aren't going back to the 'good ol' days' (even if you might be delusional about how really good the 'ol days were!).
The big challenge is …
How can you get 'unstuck,' start re-growing your business and have some 'fun' (and more free time) in the process?
 This is exactly what this article is about. I'll provide 5 steps to get your remodeling business unstuck, improve the return on your time and money, and bring 'fun' back into your business.
Will it be easy. 'Er – NO. However, when has easy ever been associated with a remodeling business? Is it critical to do and 'do-able?" Absolutely. Let's check out the tips.
Step #1 – Recognize knowing how to 'do the work' isn't enough. Develop a plan (and get help if you've never been down the road before)   
You started this business because you know how to install cabinets or how to sweat in a valve or tape and mud walls. In short, you are a competent contractor.
However, today what you really need to know is how to lead (and manage) a (hopefully) growing, profitable remodeling business.
Doing the work of contracting and leading a successful remodeling business are two separate skill sets. How can you 'evolve' (and I do mean evolve) from doing the work of construction to leading and running a successful business?



First, you need to step back and develop a plan (or get help developing a strategy) for your business. You'll need to think through the following:
What type of job(s) should we bid or products we should focus on?
Where do we have a better offering than our competitors (this is called your "Unique Value Proposition").
Do we need all these trucks and tools or can we (or should we) subcontract and cut overhead?
If you're being honest, are you 'average at a bunch of stuff' when you could be excellent at a few things?
If you're not familiar with business planning, find a sharp business mentor who will take time to help you. Or find a business coach. If you haven't done this before, you'll likely not be successful going it alone.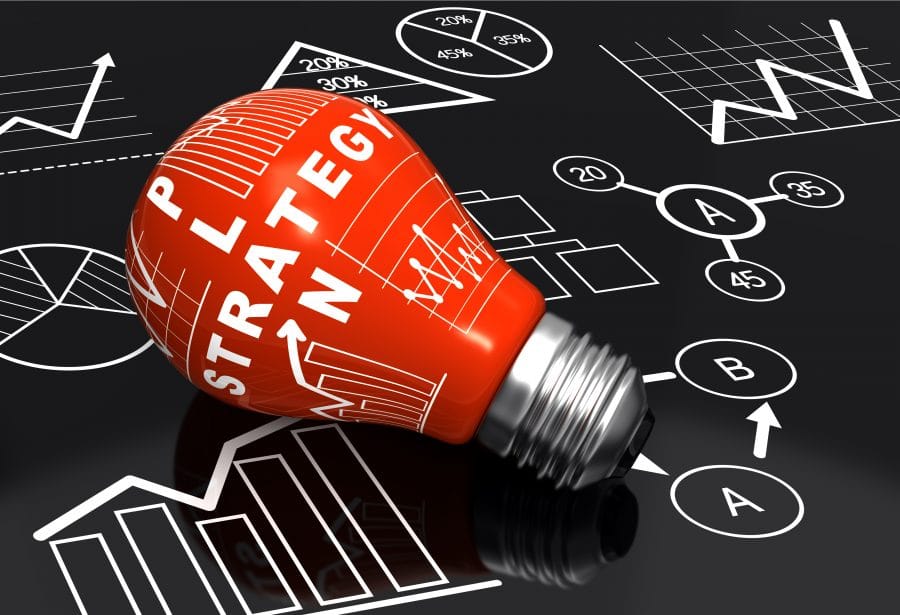 Step #2 – Tell your team the plan – no matter how many, or few, people you have
In a construction labor market like today's, if your people see no future (or are uncertain where you're headed with the biz), it's not tough for them to find another job. Almost every construction company needs more people. As you know skilled field labor is a needle in a haystack to find.
The best people (the ones you really want on your payroll) are looking for a future. They want a reason to show up in the morning (other than simply getting a paycheck). They want interesting work. They want to know they're important and are contributing to a company which is 'going somewhere.'
If they don't know the plan, they'll (correctly) conclude there is no plan. Your business is a ship without a rudder or captain.
It's your job to explain the direction, the plan for your business.
Let your people know the following:
Describe what type of work you're going after? What size or type of job you want to do?
Explain how you plan to find and sell jobs.  
Identify how they'll be needed (and counted on) to help the business grow.
We all want to feel important, to feel needed, to have a purpose. How many people in your company today don't feel important, needed or understand there is an exciting career path beyond their normal 'day job.'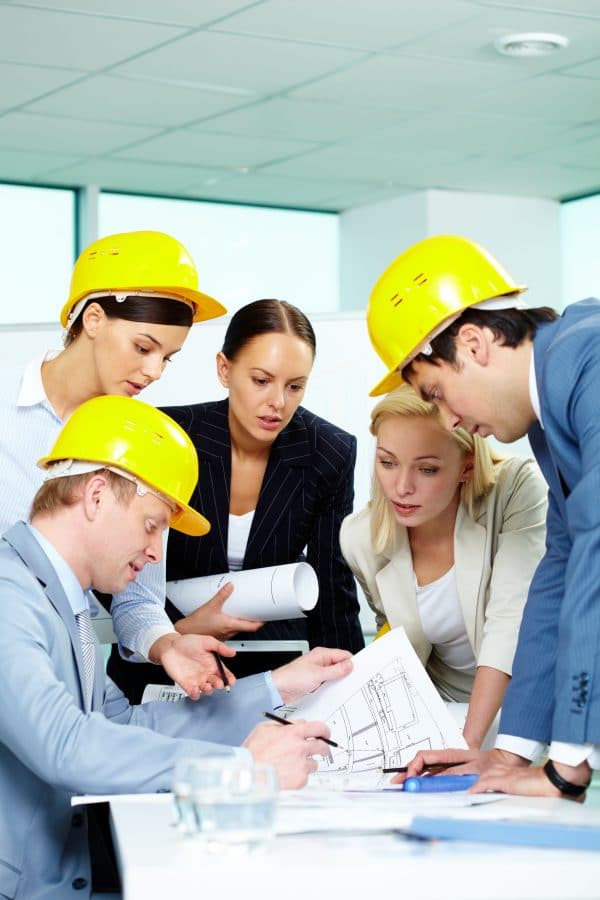 Step #3 – Change your 'tude about people  
You may wish the world (and the people who work in your business) thought and worked like you did (and do). However, things aren't the same. Just because your Mom and Dad worked 60 to 70 hours (and you do also) doesn't mean this mirrors the aspirations of people in your business today.
You can't make people be you…and maybe this isn't the best thing anyway.
Society, and people's relationships with work has changed. Younger people want work-life balance. They want to be inspired by their work.
Times have changed. Your 'tude (attitude) has to change with them. Otherwise you may become 'road-kill' in your desire to grow this business once again.
The challenge becomes how to make things better (and different) than they are today. How do you change things up to have a 'team of people,' not just a 'bunch of workers de 'jour who are on your payroll until they find something better? Here's three ideas to get moving in the right direction:
Idea #1) Interview the 'person' first and learn about work skills second – As Zig Ziglar once said, "People don't care how much you know, until they know how much you care." Instead of interviewing to figure out how competent a person is first, spend time in an interview to get to know them as a person (not as a worker). Here's some questions you can ask:
What do they care about?
What's important in their lives?
What person has influenced their lives? How would they describe themselves today?
What makes them wacky, fun?
What do they like to do in their free time?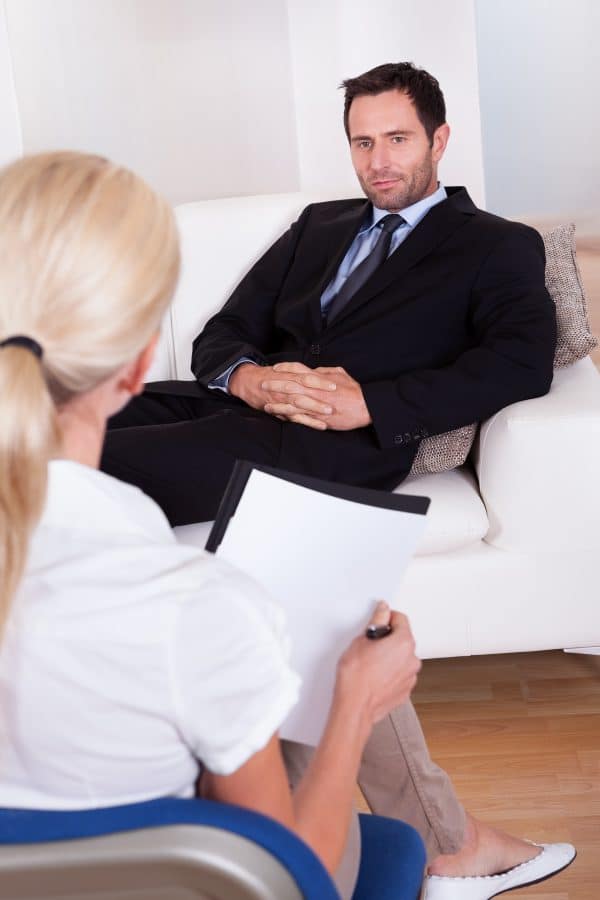 Realize, you're not just hiring a 'worker,' you're hiring a real living-live-human being. Let them know (right from the beginning) you want to get to know them, you care about them and will do your best to help them grow.
Idea #2) If you don't love 'em, it will be easier to lose 'em – There was a time when people were just grateful to have a construction job. Work was tight. Jobs were few. This isn't the remodeling world you and I live in today. After the Great Construction Recession of 2008 many people left our industry (and never returned). Now workers are few and far between. If you aren't loving (showing appreciation for a job well done, giving opportunities to learn and grow) you run the risk of those same people saying 'see-ya.' And they won't look back twice when they gratefully let open the door to their new future. Are you capable of giving compliments for a job well done? Do you give them new things to learn and do? If you don't, there are dozens of other remodelers who will (gladly) pouch even those you consider to be your 'average' employee.
Idea #3) Delegate and 'celebrate' people who do it better than you – To grow you need to not only find, but to celebrate the successes of your team. Look for examples where you've delegated work and the person doing it now is actually doing it better than you. Communicate with the rest of the team their contribution. Inspire and appreciate their 'greatness.'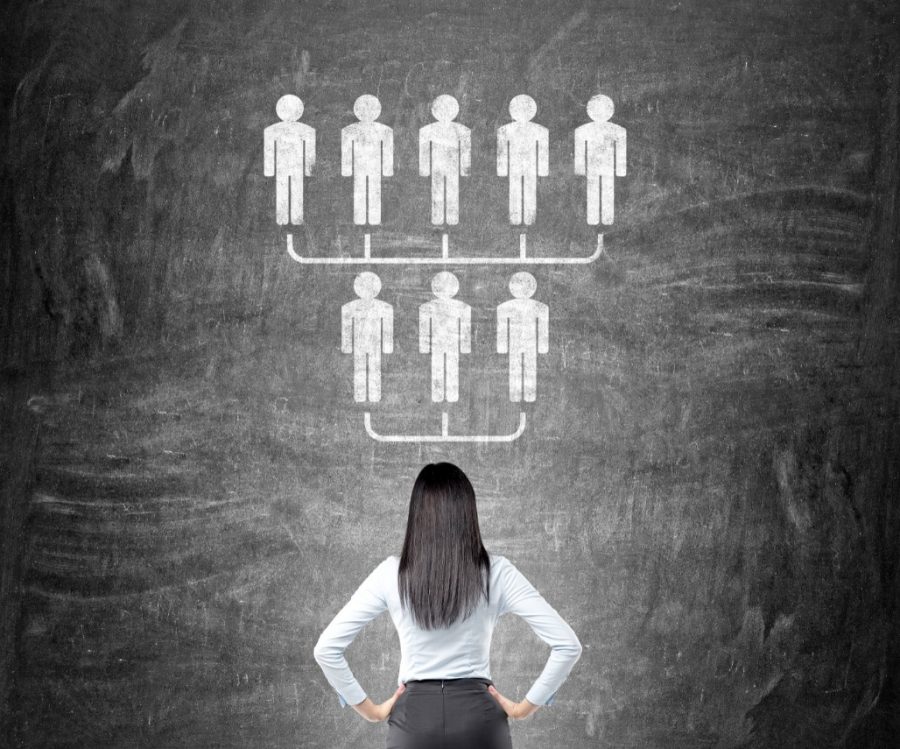 Step #4 – Ask, 'what can I stop doing?' What's my highest and best use?
You keep adding on. Projects, longer to-do lists and follow ups you've got to get done. Meanwhile others who work in your business are bored. Unbeknownst to you, they've got the 'word out' they want to get out.
They feel like they're in a dead-end job.  They're bored. What's dangerous to you is in today's market it will be easy-peasy-lemon-squeezy for them to find the door and move on (and that door won't kick them in the backend either – it will be YOU who will be suffering).



How can you get your team (notice I didn't say workers) motivated and stop burning the 'midnight oil' yourself (even if there's no actual oil you're burning)? It starts by asking 3 questions:
Question #1) What can I stop doing? Go back to your plan in step 1. Where will your business be focused? This week, jot down what you're doing. Then go back to where you're headed and see what things you're doing which aren't essential to where you're going. Stop doing (or delegate or outsource) items on this list IMMEDIATELY!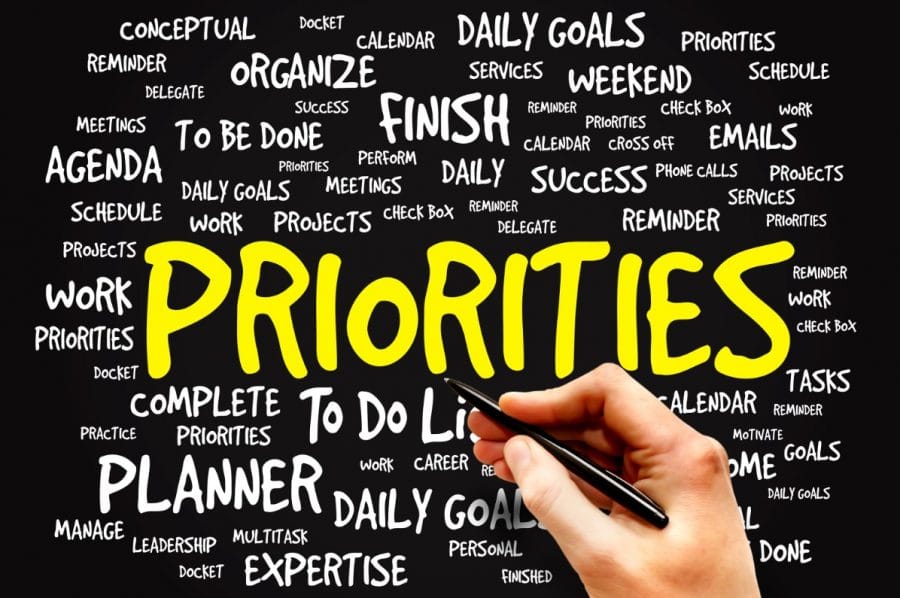 Question #2) What's my 'highest and best use?" When I look at myself, I know there's several things I can do (and some things I can enjoy doing). However, the real question is what the most important things are I SHOULD be doing to get the best return on my time (and profits for the biz). While I love to work with our individual homeowners, I know what I should be doing is working with our nationwide wall panel dealer network (growing consistent buyers) and larger accounts (multi-unit housing projects, apartments, student housing units) where the deals and returns are bigger. I'm training others to work with the consumers, to free my time up to work with the bigger accounts. In your situation, are you spending time on activities which aren't generating the highest return on your time?
Question #3) Ask people on your team, "Where would you like to contribute?" You can try to be a mind-reader (and unless you're a card-carrying member (if there is such a card) of the 'Psychic Friends Hotline' you're likely to be off the mark). You don't know what you don't ask to understand how your people would like to learn and grow. Meet one on one with your team. Ask them what they'd like to learn. How they feel they can contribute beyond what they do today. Their answers may not only surprise you but may be the key to getting you more help and evolving towards your 'highest and best use' outlined in question 2.
Step #5 – Understand today's the next day on your journey, yesterday (no matter how bad it was) is DONE. Seek out help, inspiration and growth along this journey.
As you know growing a remodeling business is anything, but simple. However, you've made it this far. That says a lot about you and your determination. How many people can say they launched a business and it's been around more than a year or two? The answer is – not many.
However, with this being said you're still frustrated and need to get on a better path than where you are today. Here's 2 tips to give you the adrenaline rush to make your today's betters and your tomorrows more profitable.
Tip #1 – Constantly feed your mind – What's cool about the technology-driven world we live in today is you can learn constantly…and for (now here's the magic word) FREE! Subscribe to podcasts, read blogs or go to seminars (money permitting) about what you want/need to know more about. When you feed your mind, business ideas start bubbling up. Your energy to find solutions will be given a 'power-boost' – just like your favorite video game.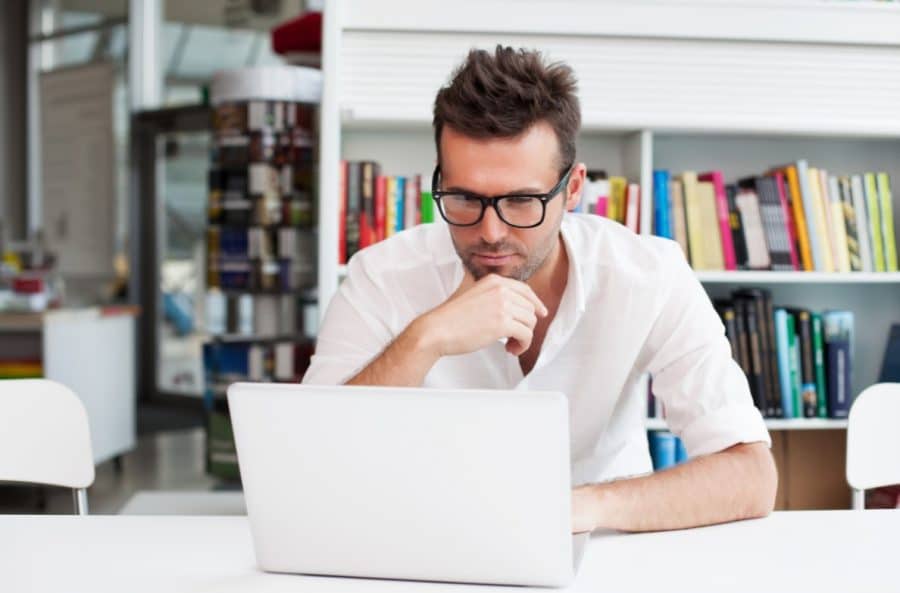 Tip #2 – Ask for help – This may be the hardest, yet most important idea to grow your business and get it 'un-stuck.' Many times, as we're in heat of the 'forest' which feels like it's burning around us, we're missing a new way doing things in the trees we can't even see. Challenge yourself to not be afraid to admit you don't have it figured out. Ask for help…from your team, your family, other business owners. We've all dealt with 'scars along the life of living.' Life (and business) is not meant to be lived or done alone. Have the courage to reach out for help.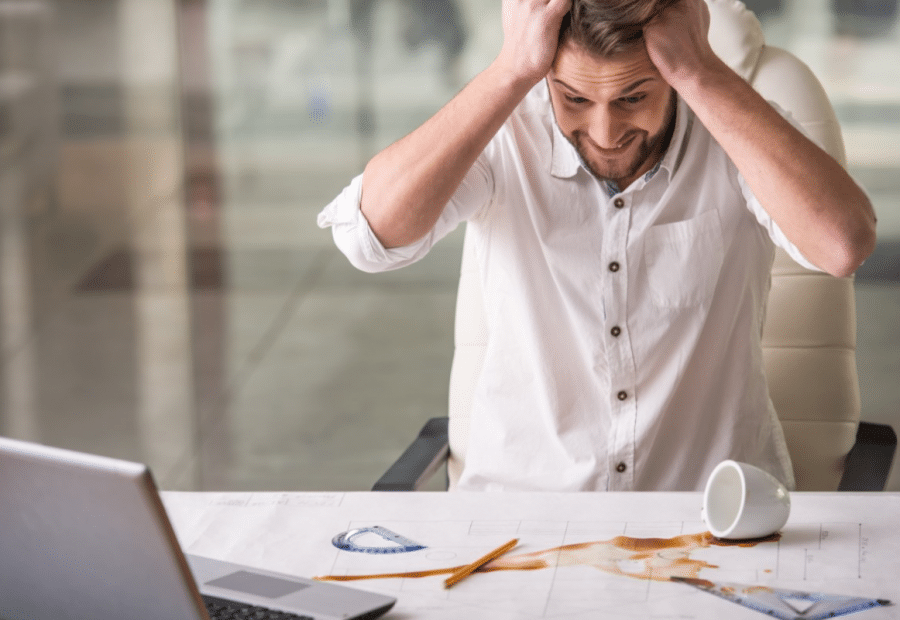 Conclusion
 If being a construction entrepreneur was easy, everyone would be doing it. Even though you've been on this journey for several years, you know something has gotta give to turn things around. Change is hard, but you've done it before – when you decided to launch this business in the first place.
The first key in making this change is to step away from your day to day struggles and figure out where you're headed. Develop a game-plan you can (and will) communicate with your team. You'll likely have to change your 'tude about people – and how you'll motivate them. You'll need to re-think where you're spending your time.
While it's simple to write these thoughts, I understand its soooooo much harder to do them.
In short, I'll leave you with this one simple thought.
Recognize you're not alone in this journey. Ask for help. Remember, nothing (and I mean nothing) great is done alone.
The best of success to you,
Mike
###
If you're struggling to get your kitchen or bathroom remodeling business moving, feel free to reach out to me. While I'm not a business consultant (and I don't play one on TV), I do work with bathroom remodeling contractors (of all sizes and shapes) to help grow their businesses (either with a cool line of grout free laminate wall panels) or just being a 'business buddy' whose lived the ups and down of running one of these crazy entrepreneurial business.  
Call 877-668-5888 and ask for that wacky dude who writes those articles (AKA Mike). I'm looking forward to getting to know you and helping your business grow.  
If you'd like to connect on LinkedIn, you'll find me https://www.linkedin.com/in/mikefoti/
If you're into Twitter follow me @Mike_Foti or my companies' @InnovateBuild and @InnovateHomeOrg.
---
Mike Foti
Mike Foti is the President of Innovate Building Solutions.
Mike Foti
Mike Foti is the President of Innovate Building Solutions.