10 Simple Ideas to Make More Profit with No Additional Labor in Your Bathroom Remodeling Business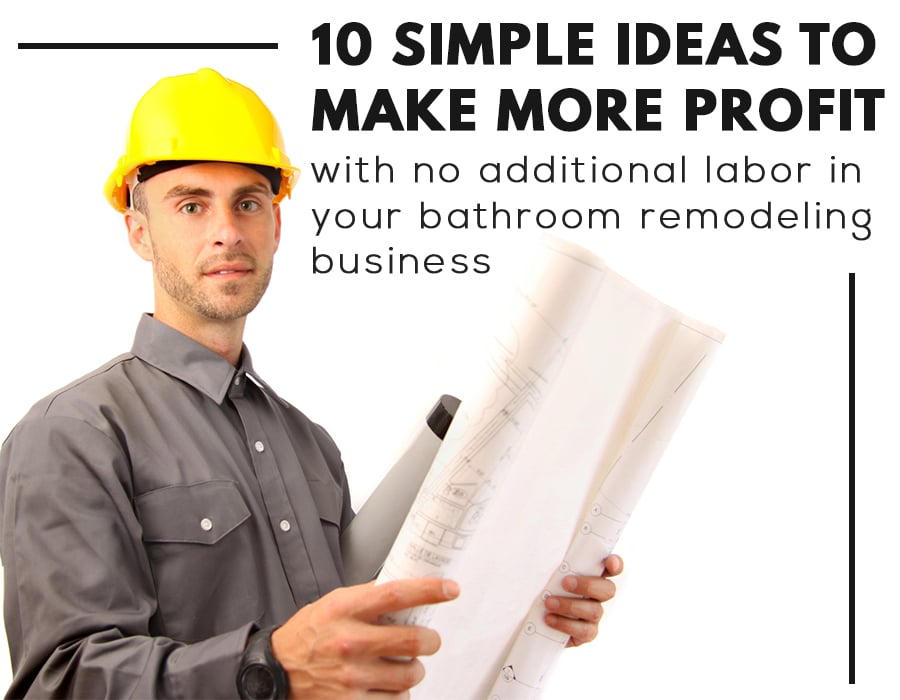 Here's a crazy statistic I heard recently. For every person entering the construction trades, 4 people are leaving.
As you let that sink in, you'll see the labor problem in your remodeling business is not only unlikely to get better, it's likely to get worse. Sorry to be 'Danny Downer.' This means 3 things will be critical:
Keeping your best people will be HUGE.
Finding the best people will be ESSENTIAL.
Getting the most out of your field team will be IMPERATIVE.
Obviously succeeding on all 3 of these points is no small matter – and something all remodeling businesses struggle with. In this article, I'll provide ideas to work on point #3 which is how to get more profits without having to find more needle-in-a-haystack highly skilled people. The 'Captain Obvious' question though is how?
Let's look at 10 simple ideas to help you generate more profits without adding more people in your bathroom remodeling business.
Idea #1 – Get rid of time-consuming processes. Stop tiling shower and tub surrounds. Use decorative wall panels.
For those of you who've played the boat arcade game Hydro Thunder you know life is good when you're playing the game and hear the words 'time extended.' Then you know you're winning and get to play longer for your $.75 investment.
However, when you 'play the game of leading a bathroom remodeling business' having your 'time extended' is a drain on profits.

It's also an aggravation for your customers who (no matter how much they love your crews) wants the job done and your crews and subs out of their house.
When you look at bathroom remodeling projects there's one trade which gives you a 'time extension' on every job. That trade is tile setters. And while tile showers take a long time to do – they're even a bigger PIA for your customers who have to clean grout joints year after year after year.
Now, here's an idea to get rid of this tiling 'time extension.' Use click-lock-and-seal laminate wall panels. They'll install in less than a day and look just like tile. Your customer's can throw away their tile joint scrub brush when you're done, and you'll get the job done quicker.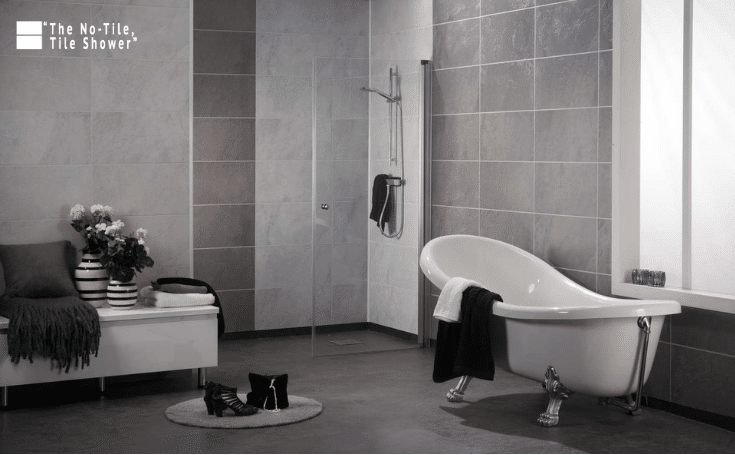 Idea #2 – Use custom preformed pans vs. site-built systems
While there have been improvements in site-built shower bases (unless you're really behind-the-times and still doing mud-set pans), these component-based tile shower pan installations are a still a process. And you know when the drain hole needs to be in an odd place, you're not running off to Home Depot or Lowes and grabbing a custom base off the shelf.
So, the question is, if your project requires a custom shower base are there better options? The short answer is yes.
With custom solid surface or cultured stone shower pans you'll be able to save installation time. The owner will like getting rid of tile grout joints and the maintenance which goes with them.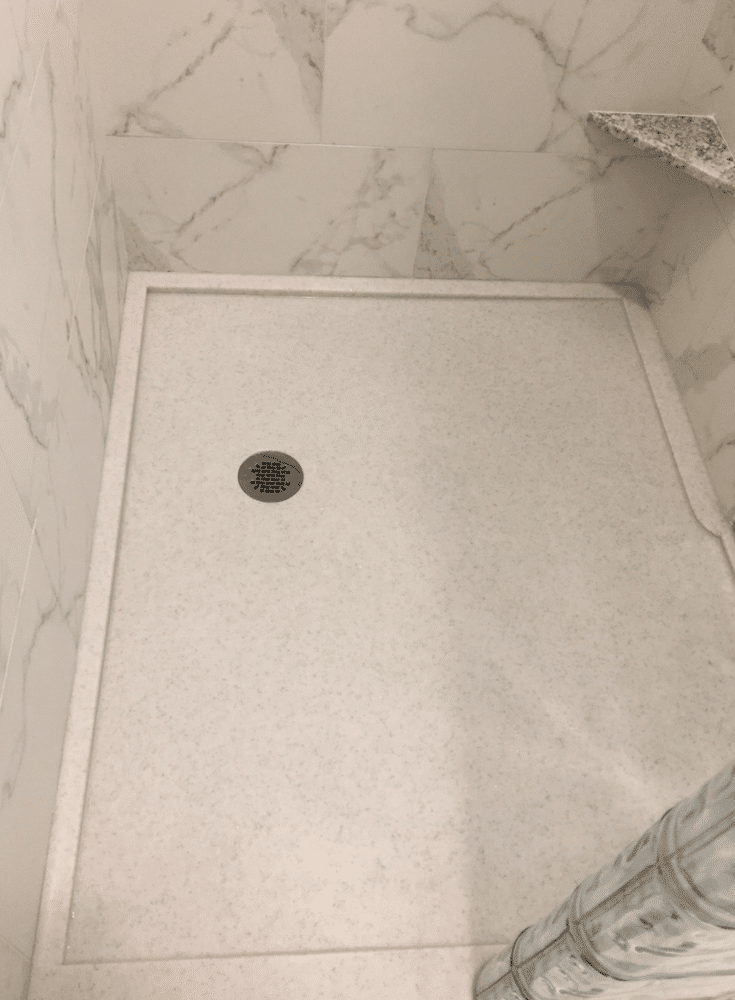 Idea #3 – Do everything in your power to NOT have your customers supply materials  
All of us LOVE to save money. Your customers are no different than you. They think buying their own materials will save them money. However, they often don't know what you do as a contractor and what specific parts are better and longer lasting. They don't realize the installation hassles involved with a cheaper shower valve. They don't realize the time wasted with warped lumber.
All they know is they want to save a few bucks and eliminate contractor markups. And they want a professional installation guaranteed by you. However, if a cheaper homeowner supplied part goes bad, guess who they'll expect to fix it? That would be YOU!
If your customer insists on supplying materials let them know you will not warranty their materials and will charge for the repair and replacement. If you supply materials, they'll be covered under your warranty.
As you know it takes more time to install a cheaper part, than a quality part. Don't let your labor margins get blown up with poor quality customer-supplied parts.  
Idea #4 – Look for products which turn a 'custom' job into a standard one  
How many times did you 'think' you had a job perfectly planned only to have the schedule blow up in your face?
The custom shower pan with the 5-week lead time arrived 2 days before you needed it. Yes! However, when you opened the package it was broken.
Or conversely, the odd-sized shower wall panels came in on time and intact. Yes! However, one of your guys slipped going up the stairs with the 120 lb. stone panel and it cracked before it even got to the bathroom.  
While you realize 'mistakes can and do happen' now you'll have to 'eat' the cost of a new shower wall panels and/or wait (again) for version 2 of the custom pan. This means you need to 'pull off the job' and suck up the costs of returning to the site again. The question is, are there ways to lessen the chance of these problems occurring? The answer is yes.
When it comes to custom shower pans, what many contractors don't realize is there are systems which can turn a 'custom job' into a standard one. For example, let's say your customer needs a 60" x 36" shower pan – but wants a 'side-loaded' entry on the 36" size. This sounds like a custom installation, but it doesn't have to be with a product called a 'Flex-Pan' – where the flanges are added to this contemporary acrylic pan on whichever side(s) you'd like. Since the flex pan is available as a standard item, you won't have the long lead times (or costs) associated with a full custom pan.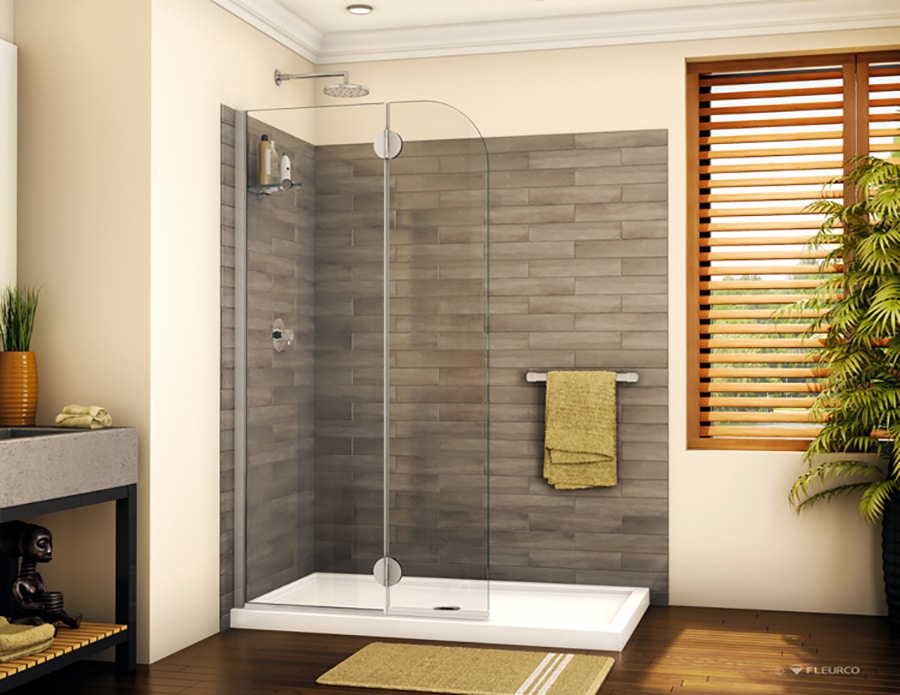 In addition, with wall panels you can get systems which are 'componentized' and aren't one big slab so you can field cut and don't have to worry about heavy sections broken during installation.
Look for standard products which can be used in 'normally' custom installations.
Idea #5 – Simplify the selection process   
Lots of choices are great – except when they're not. As you know selections can bring your project to a screeching halt. Production builders (whether you love them or not) know custom selections extend jobs and kill profits.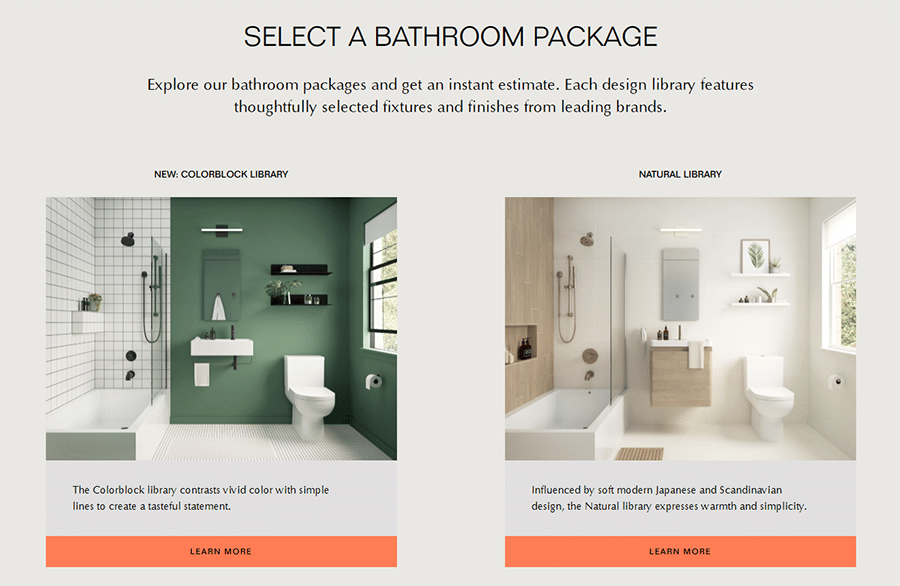 To get more efficient, develop bathroom remodeling packages like Block Renovation in New York. You'll be able to buy in bulk, increase margins and simplifying your operations at the same time. You'll make the 'buying process' easier for your customers and shorten your job completion times.
Idea #6 – (Generally) avoid letting owners provide their own subs
As you know doing a remodeling project requires teamwork and it doesn't matter if your teammates are on your payroll or are subcontractors. Bathroom remodeling is a process. One step depends on the other. There is a logical sequence. If the trade you count on before you doesn't have their act together, Houston YOU HAVE A PROBLEM!
There in lies the challenge with owner-supplied subs. Just like owner supplied materials (discussed in idea 3), your customer's wants to save money. No one can fault them for that.
However, a subcontractor on your job (whether you hire them or not) is a member of your team (unless their work is done after you're out of there and paid). If they're incompetent, unreliable it will be your problem. When you 'find this out' after your crew shows up to do the next step but can't because the subs work isn't done, guess who's eating the bill for this time loss? That would be you.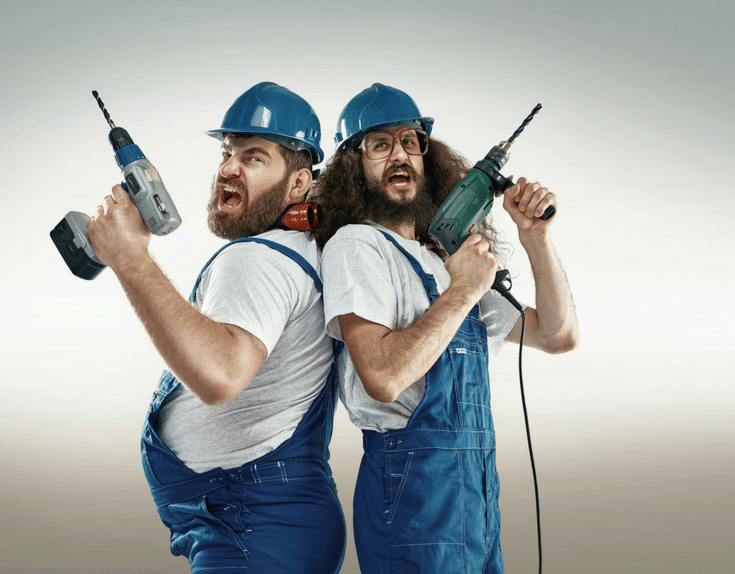 So, let prospective customers know you prefer to use your own subcontractors. You know their reliability and quality. However, if they insist on 'their guy/gal' tell them you'd be glad to interview them to (potentially) work on their job. While this (generally) isn't the optimal situation – you may find a new sub, who is even better than the old sub.    
Idea #7 – Offer more value on the same job
Our company works with many shower wall panel dealers across the country who focus on the 'wet area.' They only want to work in the shower/tub alcove. While on one hand I get this, on the other hand if you extend 'out of the alcove' you'll not only increase revenues but reduce the number of jobs your operations team must set up.
In order to keep the job simple – yet increase the average 'ticket' – consider extending your wall panels into the bathroom and replacing old wainscoting or damaged bathroom walls. Decorative wall panels not only add style but can cut your customer's maintenance.



Another idea is to add (simple-to-install) flooring options like luxury vinyl plank or laminates. They're still 'get-in-get-out systems' but will provide a more complete job for the owner and profits for you.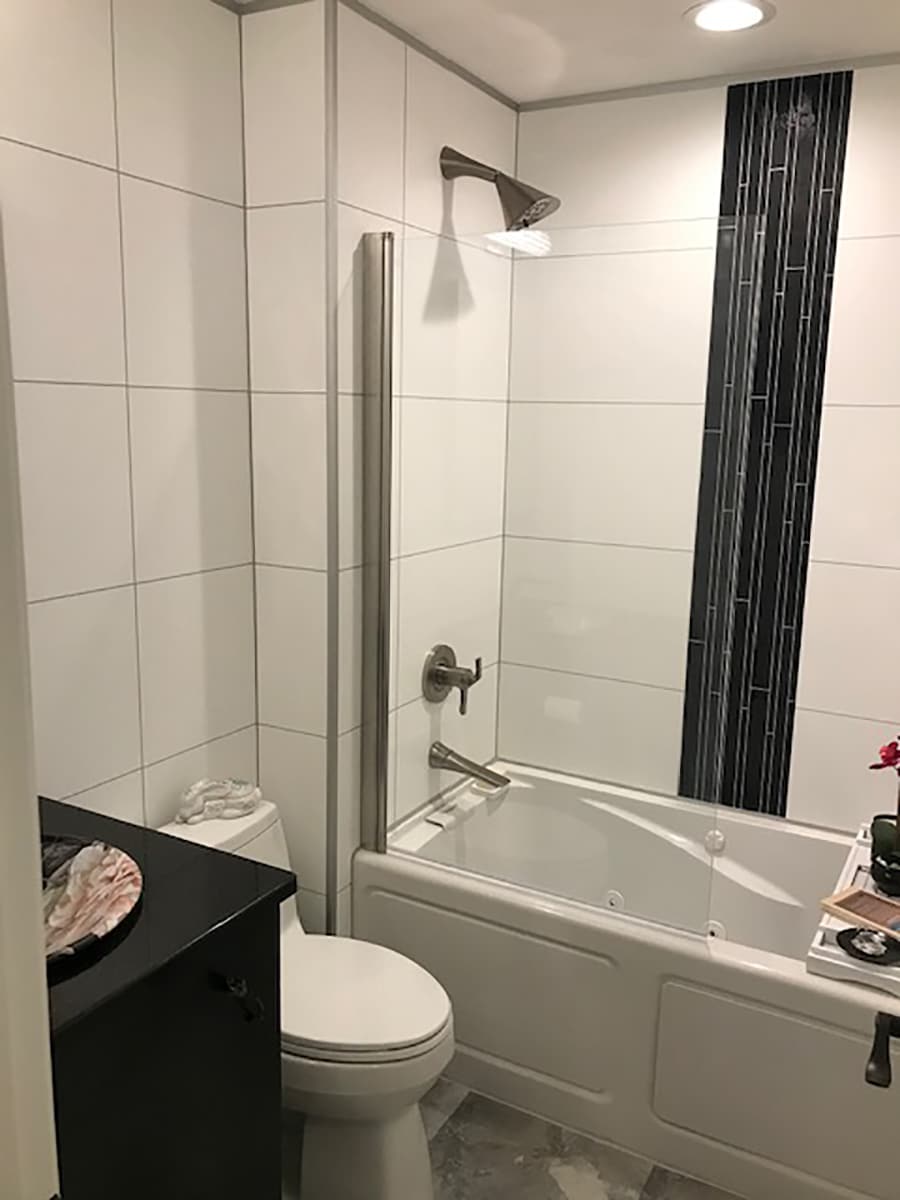 Idea #8 – Don't 'sweat' the small stuff
It's trite, but true – the devil (and the lack of profits) are often in the details. It's small details like tile recessed niche which take FOREVER to do or trimming a shower window or making cuts around round tile drain which kill profits.
The way to keep this 'devil' from eating up your profits is to look for pre-packaged systems which look sharp and save time.
For example you can use a fashion-forward brushed stainless recessed niche – which is not only waterproof, but simple for your customer to clean.




Or possibly a pre-made shower window trim kit which keeps cutting to a minimum.
Look for smarter accessories which keep your process rolling.  
Idea #9 – Don't price assuming your best person is available to do the job
As a 'glass half-full' guy I'm always expecting the best. However, even though I'm a glass-half-full guy I know (and want you to know also) estimating in a 'Pollyannaish' world is not smart.
While (in a perfect world) you'd have your most efficient crew on every job this isn't how the 'real' world works. Sometimes due to scheduling conflicts your 'B or C' crew will end up doing the job you hoped your 'A crew' would have time to do.
When pricing jobs never assume 'A crew' efficiencies for you labor estimates – unless you want to watch margins erode.  For your bids, assume every job is done by your 'middle-of-the-road' crew.
Idea #10 – Less barking and more asking
The only person who thinks they have a monopoly on good ideas is an idiot.  
However, when managing people our natural instincts can be to 'bark out orders' and tell others what to do. While this strategy can be essential in an emergency, in bathroom remodeling the challenge is always to find the better, quicker and faster way. And this better way can be most obvious to those closest to the 'field of play' ('er closest to where the work is being done).
Be truthful and ask yourself, "Am I effectively delegating or just barking out (half-followed) instructions? Am I asking my people closest to the work, how do you think this could or should be done?"
While we can all be 'legends in our own mind' at times, true innovation (and efficiency) is often (literally) at the hands of those doing the work.
Are you asking your field team and subs for ideas to make your processes more efficient?
Conclusion
Since the labor problem is unlikely to get better as a bathroom remodeling contractor you've got to get smarter to improve profits while using the same number of people on a project.
You've got to look for innovative products which save time and labor.
You've got to be more thoughtful (or forceful) working with customers and their desire to tell you the materials and labor they want you to use on a job.  
You've got to look for ways to simplify the process and add more value (and service) to your customers.
The reality is you and I both need to look for ways to change and evolve to better serve a more demanding customer, despite our shrinking pool of labor. It won't be easy, but it can be done…one decision at a time.
Mike
###
If you're looking for innovative and time-saving shower wall panels, custom shower pans, contemporary shower accessories or just want to share ideas on how to get more efficient on bathroom remodeling jobs call 888-467-7488.
If you're struggling to get your kitchen or bathroom remodeling business moving, feel free to reach out to me. While I'm not a business consultant (and I don't play one on TV), I do work with bathroom remodeling contractors (of all sizes and shapes) to help grow their businesses (either by becoming a dealer of our grout free laminate wall panels or using our contemporary shower bases or just being a 'friend in the industry whose lived the ups and down of running one of these crazy entrepreneurial businesses).  
Call 888-467-7488 and ask for Mike to talk further. I'm looking forward to getting to know you and helping your business grow.  
If you'd like to connect on LinkedIn, you'll find me https://www.linkedin.com/in/mikefoti/
---
Tags: efficient bathroom remodeling jobs, efficient bathroom remodeling projects, increase efficiencies in bathroom remodeling, increase margins in bathroom remodeling, increase profits in bathroom remodeling, increase profits in remodeling, innovative bathroom products, labor problems in construction, save labor construction, save labor remodeling, simplify bathroom selections, time saving bathroom remodeling ideas, wall panels vs. tile
Mike Foti
Mike Foti is the President of Innovate Building Solutions.
Mike Foti
Mike Foti is the President of Innovate Building Solutions.