3 Reasons You Shouldn't Ignore 'Home- Grown' Digital Marketing for Your Remodeling Business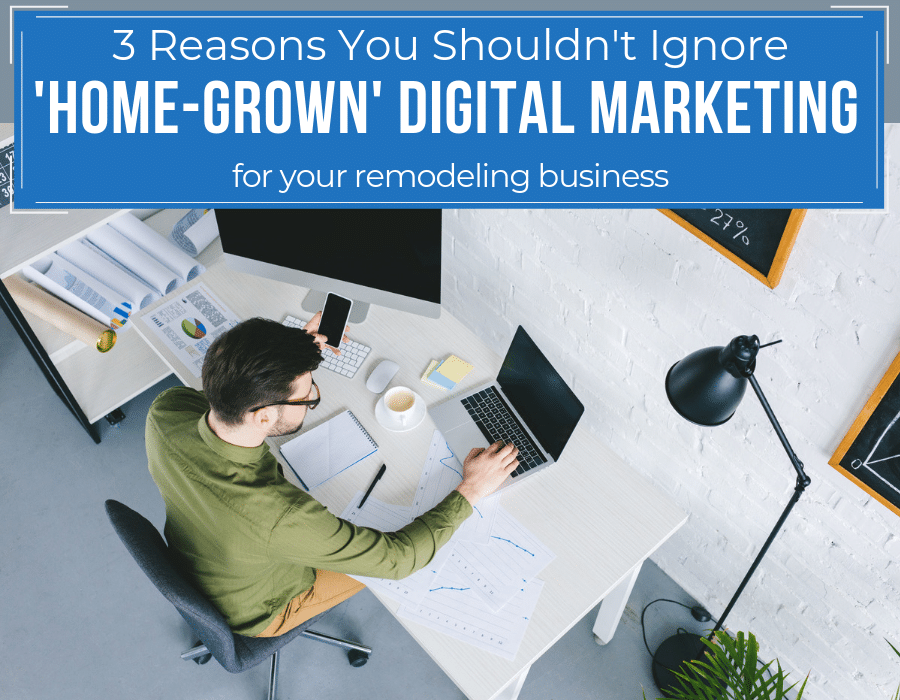 Do you ever wish you could go back to the 'good old days' of lead generation for your remodeling and building business? You'd do a home show and people would actually be eager to sign up for a Free Estimate. You'd run a promotion in your local TV guide (remember those coffee table books?) and your phones would ring off the hook. You'd buy the biggest ad in the Yellow Pages and dominate your market.
Oh, how times have changed.
Your last home show resembled a ghost town – except for 'Senior Citizen' day. Those lovely Grandma's and Grandpa's only wanted your 'freebies,' and to check out the mobility devises in the aisle next to yours. However, at least the seniors gave you someone to talk to.
Your local TV guide went out of publication years ago.
Your Yellow Pages is getting thinner and thinner. As a matter of fact, your kids haven't even cracked one open in their lives (they say it's as modern as your AOL account and Xbox1).
You know you need to get 'found on the Internet' (whatever that means), but those Google and Facebook paid ads aren't exactly blowing up your day with sales appointments.
Since 'old school' marketing techniques (home shows, TV guides and Yellow Pages) have seen their better days and 'new school' techniques (buying Pay Per Click ads on Google, Bing and Facebook) haven't rocked your world, you may be wondering if there's a better way.
I will argue – yes there is.
This better way is what I call 'home-grown digital marketing.'
Not sure what home-grown digital marketing is. Ok – I'll explain.
It's marketing which gets your prospects and customers calling you (without you spending money). It's marketing which gets your prospects and customers to know you, to love you, appreciate your expertise and remember you. As you know staying 'top-of-mind' isn't easy. After all you're in the 'project business.' It takes time for people to save up and/or get financing to build a home or remodel a bathroom or kitchen…and when they do you hope and pray, they call you.
Home-grown digital marketing keeps you 'electronically' top-of-mind without breaking your bank. First, let me define 'home-grown digital marketing.'
Home-grown digital marketing is better known as inbound marketing. It's the methods to drive prospects and customers back to your digital assets (and 'your' is the key word here). Those 'digital assets' would be your web site, your blog, your podcast, your videos and last (but certainly not least) your email list.
You may ask what's so special about 'home-grown' digital marketing than other forms of advertising?
First, it's cost-effective. It involves more 'sweat equity' than it does forking over cash from your company checkbook. Less money for Google and Facebook, more profit for you.
Second, it builds loyalty. It keeps you consistently in front of prospects – without being a pain in their butt.
Third, it builds YOU up as the expert in your region, your field. YOU become 'da man or 'da woman others NEED to talk to when they're ready for a Free Estimate or Design Consultation.  
In this article, I'll not only present 3 reasons you shouldn't ignore (this all too-often ignored) 'home grown digital marketing, but also specific ideas you can put into practice now. You'll get ideas to cost-effectively grow your leads and get prospects contacting you for an estimate/design vs. you hounding them or spending big bucks to advertise to them.



Let's dig in.
Reason #1 you shouldn't ignore 'home-grown' digital marketing – People aren't usually ready to buy when you're ready to sell, recognizing the need for content and an email list.
Think how many times you've kicked the 'digital tires.' You've clicked into a web site researching a product or service you thought was cool, yet ultimately moved on to other things (and sites).
Think how many times you went to a home show and didn't sign up for a Free Estimate (especially for an expensive project) because you knew you weren't ready to plunk down the dough for it at this time.
This doesn't mean you have ZERO interest in these products or services. What it does mean is you're in the research stage. You're ready to be taught, you're not ready to be sold.
Most building companies – without even realizing it – treat the prospect who's in the research phase as useless. It's because their web site (or home show) is ONLY about getting Free Design Consultations right now.
If you're confused, here's what I mean.
There is no 'mechanism' on your web site (or in your marketing approach) to encourage your prospect (who's in the research phase) to continue to learn from you so they'll remember you when they're ready to buy. I'll tell you there is a super-effective way to do this on your web site which is CHEAP (the magic word here).
That 'home-grown' marketing technique is to add a 'lead magnet.' What's a lead magnet, you may ask? A lead magnet can be a button on your web site (or a pop-up) which encourages a site visitor to click for Free information (or samples) in exchange for their email address. It could be something like, "Get 9 Little Known Tips for a Successful Bathroom" or "5 Mistakes with Shower Wall Panels You Don't Want to Make."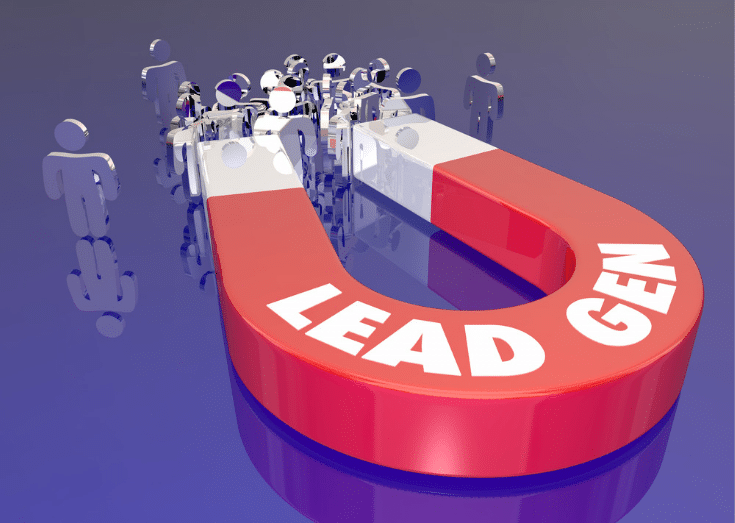 When your customer clicks your lead magnet something magical happens for you. They give you their email address and agree to let you market exclusively to them. When you email to them your incremental cost of influencing and educating this prospect is the lovely number of ….
ZERO
You can take this email approach and set up an automated process to send them 3 more emails about the same subject (say bathroom remodeling or grout free shower wall panels). You can also email them the articles you write (more about this in reason #2).
From these emails you know what's going to happen?
They're going to see you (not your competitor, no matter how much money they overspend on advertising) as 'da man or 'da woman. You're the expert.
Then – who do you think they're going to call when they're ready for a free estimate? It's not going to be Ghostbusters. I'll take a wild guess and say it's going to be YOU!
Reason #2 you shouldn't ignore the 'home-grown' digital marketing approach of blogging – Because it's harder than ever to stand out from the crowd
Would it be more profitable if…
A) Your prospects came to you because they read your articles and believe you're the authority in the remodeling or home building business?
or
B) You forked over big bucks to advertise a 'Super-Blow-Out Sale' in every local Coupon Magazine to get your phones ringing.
If you guessed 'A,' I'm with you. Dropping your prices (I'm assuming you're actually doing a legit sale) to get more leads can be dangerous because you're cutting your value and margins. You've got to sell more to make the same (assuming you've got the people in the field to even get the work done).
On the other hand, if you're seen as the expect, people will pay more for you. After all – you're more knowledgeable (you have more 'street cred') than your competitors.
How do you get expert status? Consider these ideas
Idea 1 – Start writing – Start a blog and write about problems you solve on jobs or design flaws you can fix. Sure – it takes time to blog. However, it will bring you new, (and free) web traffic. You'll be exchanging your time (writing and editing) for your money (marketing spending). If you hate, hate, hate to write, call me and I'll tell you ways to get things written which don't involve much of your time.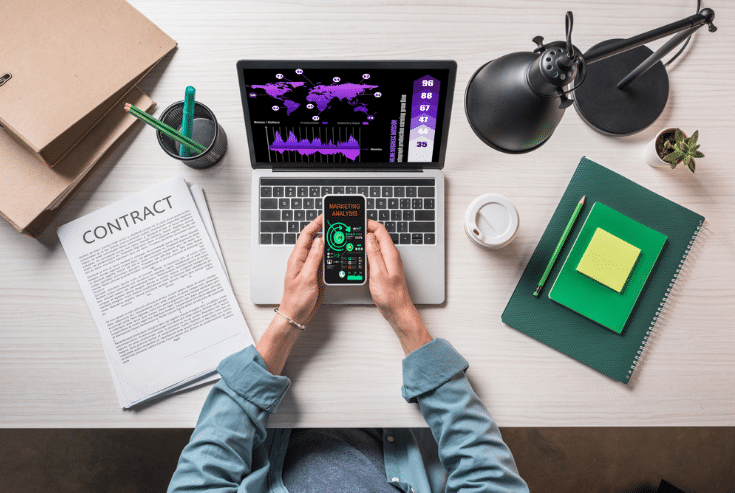 Idea 2 – Post on social media (waaaay more than one time) what you've done in Idea 1– If you think you're going to 'go viral,' as New Yorkers would say, 'Fuhgeddaboudit.' Use the home-grown technique of promoting your blog post (or video on the social media channels your customers are on). Over and over and over. You can use social media scheduling tools like Hootsuite, Meet Edgar, and Tailwind to 'partially' put your promotions on auto-pilot. Accept that with one post, you're not going viral (unless you're a reality TV star or President and say something outrageous). You've got to promote what you're doing, you're just a remodeling 'dude or dudess.'
Reason #3 you shouldn't ignore the 'home-grown' digital marketing approach of creating videos – Because old techniques are dying fast, and we have the attention span of a gnat.
Remember when it was 'important' to name your company, AAAAA-Ability-Awesome Construction so you could be the first listing in the Yellow Pages?
How stupid would this name sound today? I'm guessing people would think you're an idiot if you blurted out this name on a sales call.
The reality is times change. Effective promotional (or naming) techniques change.
While I won't tell you to build your marketing program on the 'latest shiny object' approach, I will tell you need to put your money where your customer's time and attention is. You know they're not letting their fingers do the walking through the Yellow Pages any more.
They are, however, watching videos.
You and I watch videos. Stupid videos. Funny videos. Educational videos. You name it, we watch it. Video searches through YouTube are growing like weeds. Come to think of it, isn't this where you go to find out how to install new products?
What's cool today is videos don't have to be scripted and narrated by the second coming of Stone Phillips or Gigi Stone. Videos which are raw, real and funny (if you've got it in you) are what you and I want to see.
If you're not sure what type of videos to create, here's a few topic ideas for you:
Write down questions you get on sales calls and answer them.
Write down questions you get during the installation process and make a 'how it's done' video.
Think about trends in the industry which are changing the products you recommend.
Think about new installation techniques you use which are better, quicker and faster and save customer's money.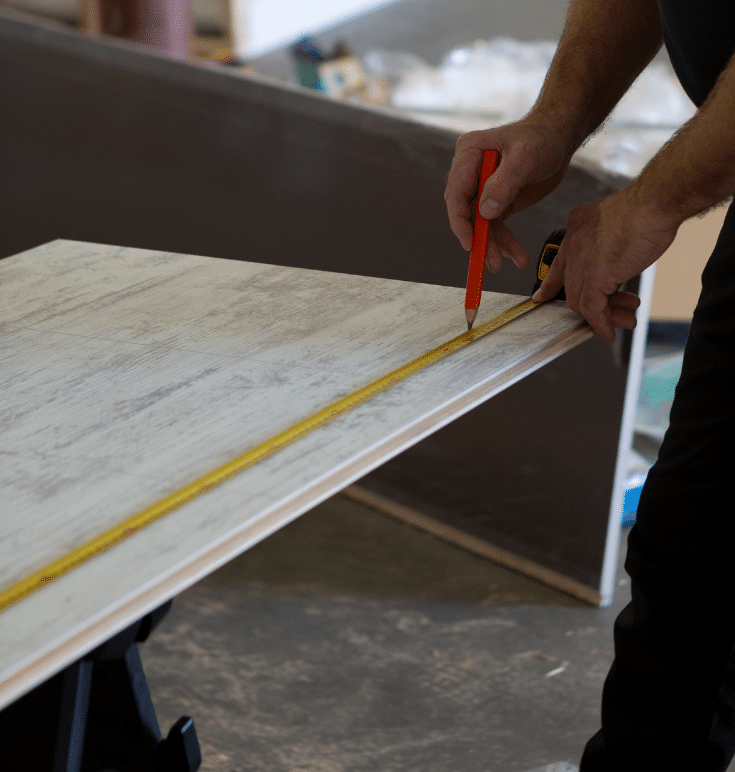 Conclusion
 We have to recognize the 'good old days' of print ads, yellow pages and trade shows being the end-all and be-all of lead generation are long gone.





However, I would argue they've been replaced by the 'good new days' where you can establish your expertise without funny 'AAAAA' business names, big Yellow Page ads or wearing out your shoes staffing trade shows with little old ladies who only want your freebies.
Our 'Brave New World' is built with writing (AKA blogging), videos, promoting digitally on social media or through email marketing.
It's a brave new world, but I'm sure you can do it. I'll tell you I'm doing it and I'm not the 'youngest tool in the shed' in the remodeling and building business (although my $9.99 bottle of hair coloring and Rogaine are helping to turn my digital clock back a little…or at least in my delusional mind!).
###
To 'talk shop' about digital marketing, bathroom remodeling products or become a shower wall panel dealer with labor-saving tub and bathroom wall panels (hey- I've got to plug my business sometime – after all my kids' education bills need to be paid!) call 877-668-5888 and ask for Mike (or that wacky dude who writes those articles). I'm looking forward to getting to know you and helping our businesses grow.  
If you'd like to connect on LinkedIn, you'll find me https://www.linkedin.com/in/mikefoti/
If you're into Twitter follow me @Mike_Foti or my companies' @InnovateBuild and @InnovateHomeOrg.
---
Mike Foti
Mike Foti is the President of Innovate Building Solutions.
Mike Foti
Mike Foti is the President of Innovate Building Solutions.