Should you Start a Blog, a Podcast or Create Video Content for Your Remodeling or Home Building Business?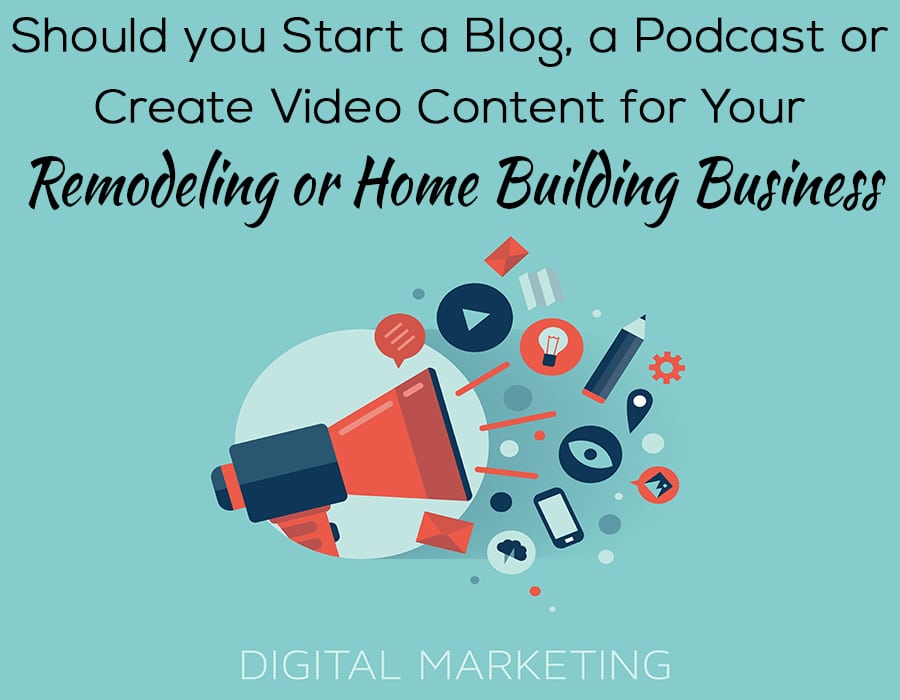 Who is like me and thinks the road to cost-effective lead generation has gotten infinitely more complex for your building or remodeling business (or any business for that matter)?
Do you remember 'back in the day' when home shows and print ads (even the little TV guides which used to sit on coffee tables) used to rock your world with leads. However, today's reality is quite different.
Now, the Coronavirus is shaking the home show and event planning industry to its core. Print marketing is gasping for air as owners are using mobile and desktop devices to find contractors and learn about remodeling and building materials. As a matter of fact, a direct mail company I've worked with for 20 years just went belly-up last week.
So, if you're like most home improvement, remodeling or building supply businesses you're now spending your money on the next 'new shiny object' – paid digital advertising. You're duking it out with local competitors to outbid them and get to the top of Google or gain followers and leads on Facebook. However, as you might have experienced it's another marketing 'game' which can cause excessive bleeding of your company wallet.
The question is, where can you find an 'alternate universe' of lead generation which WON'T COST YOU AN ARM AND A LEG + YOUR FIRST BORN CHILD (although if your first born is a teenager you may want to throw them in at no extra cost)? Where can you find a marketing medium where you can get solid leads AND position yourself as THE EXPERT in your market?
I'll argue this 'alternate universe' does exist and shows itself in the form of 'content creation.' If you're not exactly sure what 'content creation' is, it's developing useful (and even fun) resources your prospects can see, hear and learn from so they know, think about and call you first.
The 3 most popular forms of original content creation (note I'm not talking about social media posts where you share O.P.C. – 'er Other People's Content, or your own), or digital shoe leather as I like to call it, include:
IMHO this is the long (yet smart and most profitable) way to success.
However, the question you might have (especially if you're feeling guilty because you're doing none of these today), is where should I start? Should I be blogging, podcasting or shooting videos? As you know it's impossible to do everything (and if you're not doing anything, you know you're already behind the curve).
You may also wonder what are the advantages and disadvantages of these digital content creation platforms and which one will fit you (and/or your team) the best and bring lots of leads?
And this is exactly what this article will focus on. I'll take you 'behind the scenes' to look at the advantages and disadvantages of these 3 options and I'll also give you my opinion on which one I'd start with today (note: my choice given my background as a blogger may surprise you). You see I've gotten a head-start on this journey since I've been blogging for 10 years with 4 blogs which reach over 130,000 visitors per month today. I've also worked with my team on 61 videos over the last 7 years and been an interviewee on podcasts lead by some top industry leaders today. I've been around the 'content creation block' – but there's still so much to learn and share.
In this article, I'll also give you the opinion of 3 digital marketing leaders (including Rich Brooks from flyte new media, Spencer Powell from Builder Funnel and Zach Williams from Venveo) on what they would recommend as well.
So, let's first dig into the advantages and disadvantages of blogging, podcasting and video creation (AKA vlogging).
The advantages and disadvantages of blogging for content creation
So, I'm one of these crazy people whose been blogging for a long time. And 10 years, 693 blog posts and 4 active blogs later I'm still cranking out the words. But you may wonder why I put myself through the disciplined craziness. Don't I also have a 'day job' (called running a remodeling and nationwide shower wall panel distribution) and 'real work' to do? When you look at these advantages of blogging, you'll see why I (for one) continue to write and put in the effort to get the results which come from blogging.



Advantage #1 of blogging– It's cheap to do.
You need ZERO special equipment. No cameras (like videos). No mics (like podcasting). No special editing software (like videos and podcasting). I like cheap ('er, I mean cost-effective).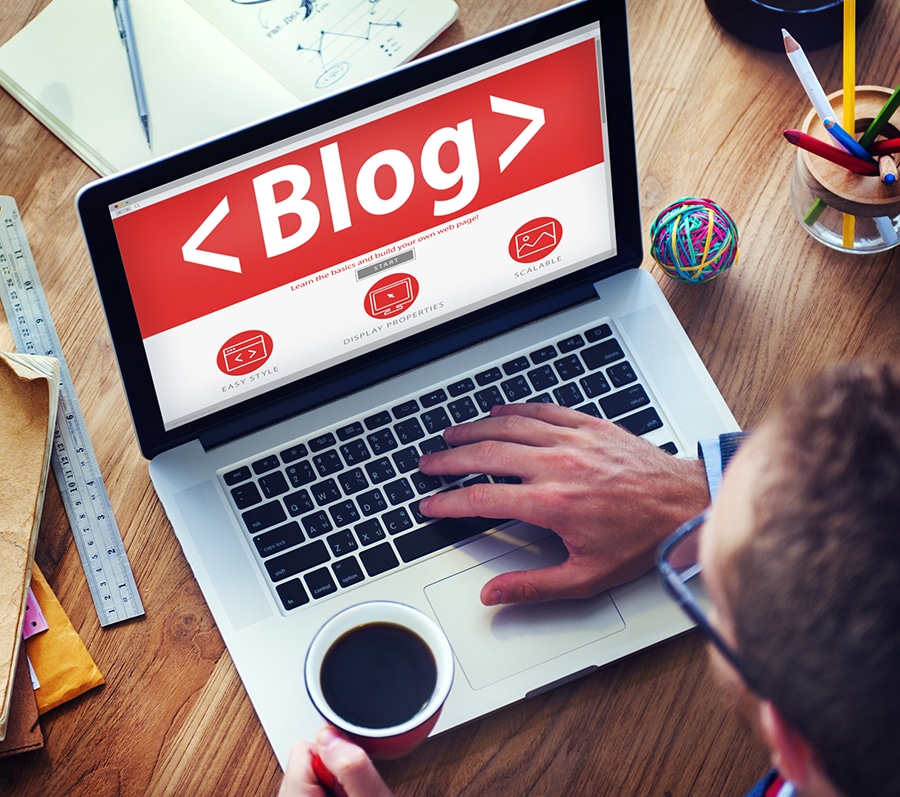 Advantage #2 of blogging – It's great for introverts
To blog, you don't need to be in front of a camera (like videos) or feel awkward when you fumble your words (like podcasting). And you don't have to find someone to interview or won't have to deal with someone who isn't afraid they'll 'wet their pants' if they participate in your video.  
Advantage #3 of blogging – People can skim the content
With podcasting and videos, it's hard to find where the best part of the episode is for you. With a blog you can skim subheadings and/or look for the pretty pictures (if the blogger is smart enough to add them) to guide you to parts of the article which matter most for you.    
Advantage #4 of blogging – Google eats this stuff up
While there are a ton of blogs out there (500 million plus or minus a few), everything you write is indexed in Google and if you play your cards right, your images can also be indexed and found easily for local searches (if you know how to do 'Alt image' tags to get a little geeky on you).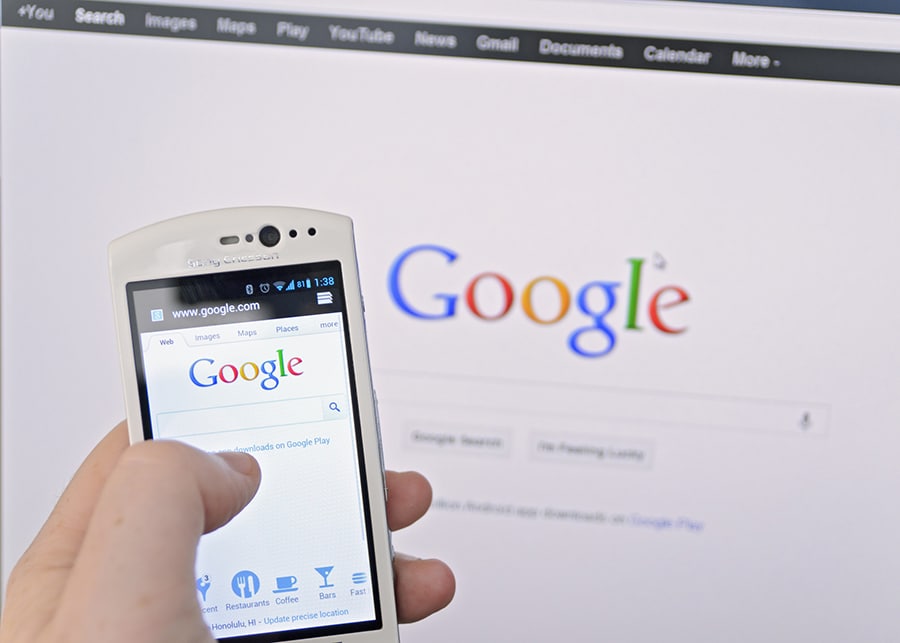 Advantage #5 of blogging – People in the construction field generally hate to write so you'll stand out
Ask most people in construction and they'll tell you how much they HATED their high school English teacher. Many people in construction got into the field because they're 'good with their hands' – but not with a pen in them. This is an opportunity because if you're willing to write you'll stand out because the rest of the industry hates writing.
OK – and now for the 'bad news' and disadvantages of blogging for your remodeling or building biz.
Disadvantage #1 of blogging – You HATE to write
The advantage mentioned above is also the #1 reason not to blog. If you need to write and you hate to write, the probability you'll do it is NEAR ZERO! While you could hire a writer (easier said than done) you may be better with podcasting or videos.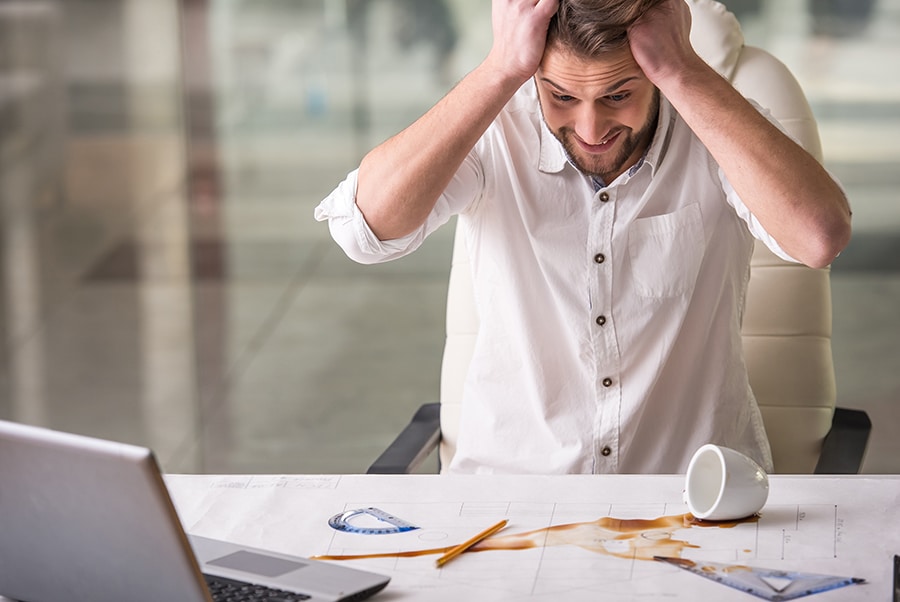 Disadvantage #2 of blogging – It takes a long time
I've been writing for 10 years and its STILL time consuming. And the days of the 'mini-blog-posts' of 300 words ranking on Google are looooong goooone! Today you'll need posts from 1,500 to 2,00 words to get the best results. You won't 'whip those out' in an hour, unless you're much smarter than me (Ok – that may not be hard!).  
Disadvantage #3 of blogging – It's harder to express the real 'you' in your writing
With our gnat-like attention spans you'll tune out of reading boring articles faster than you can say Is-The-Coronavirus-Over-Yet? So, the challenge with writing is to make sure what you say is not only informative, but authentic (to build a connection with you) and dare I say fun and interesting, so readers don't click off your article quickly.
It's harder to create this personal connection than when people see you (in videos) or can hear you (in podcasts).  
Disadvantage #4 of blogging – There's lot of competition
With 500+ millions of blogs there's lots of content out there. To succeed you've got to provide value. The article must be 'technically written' to be found in search ('er it uses smart search engine optimization strategies). It must be effectively promoted to be found in social media.
OK – so now that we're done with blogging, lets focus our 'content microscope' on podcasting.
The advantages and disadvantages of podcasting for content creation
Although I've never hosted my own podcast, I have had the pleasure of being a guest on 3 excellent ones in the building and remodeling biz (including Smarter Building Materials Marketing, Builder Funnel Radio, and PowerTips Unscripted). I see the advantages of running my own podcast when I evolve (in my old age… which some might say is NOW – ha! Ha!) into consulting down the road.
So, let's peek at the advantages of podcasting.



Advantage #1 of podcasting– You can 'meet' (and learn from) amazing people.
Since a podcast interview is only a mere phone call away, you can connect with industry super stars (or potential customers you'd love to meet) without eating up a lot of their time or physically meeting up with them (like in a video). Plus, you'll give your guests the ability to 'meet' your audience. With well thought out questions you can learn the great things they do, problems they solve and add value to your listeners. Your guests might also become future customers or a key contact without cold-calling or prospecting.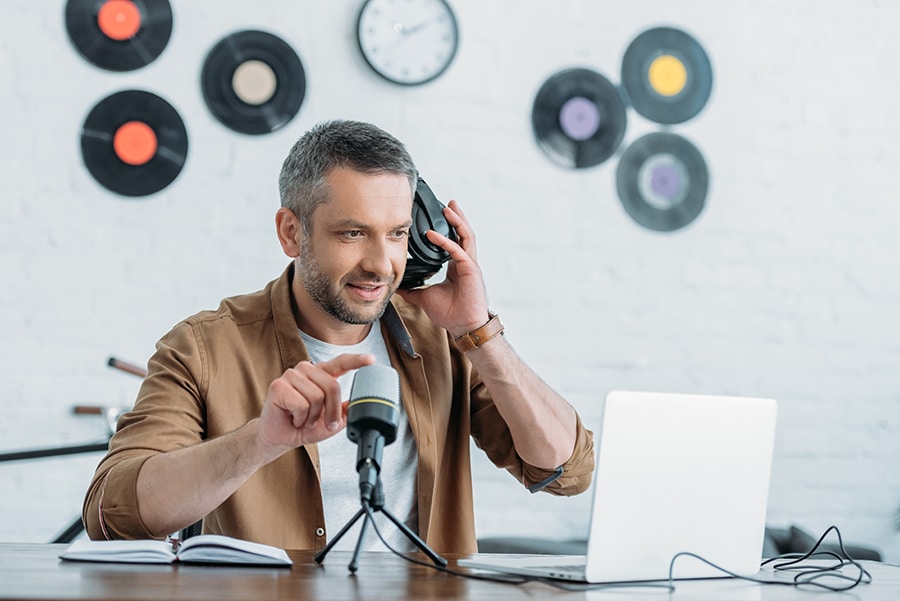 Advantage #2 of podcasting– Your personality can shine
It's easier to let your true personality bubble up (and pop out) in an interview than it is through writing ('er blogging).
Advantage #3 of podcasting– It's a quick way to develop content and can be turned into a blog
While all 3 content types in this post take discipline and commitment, podcasting can be the most-time efficient of the bunch. You can also transcribe the podcast into a blog and voila, you have more searchable content.  
Advantage #4 of podcasting– It can be 'consumed' (literally) while on the run
I'm a crazy one hour a day runner. I'm also a licensed driver in all 50 states (impressive huh?). And I can't tell you how many podcasts I've listened to while running and driving. It's the safest way to learn things while multi-tasking. Some people even like to listen to podcast while doing the laundry or vacuuming their rugs. Sounds fun, doesn't it? I mean the learning, not the laundry or house chores.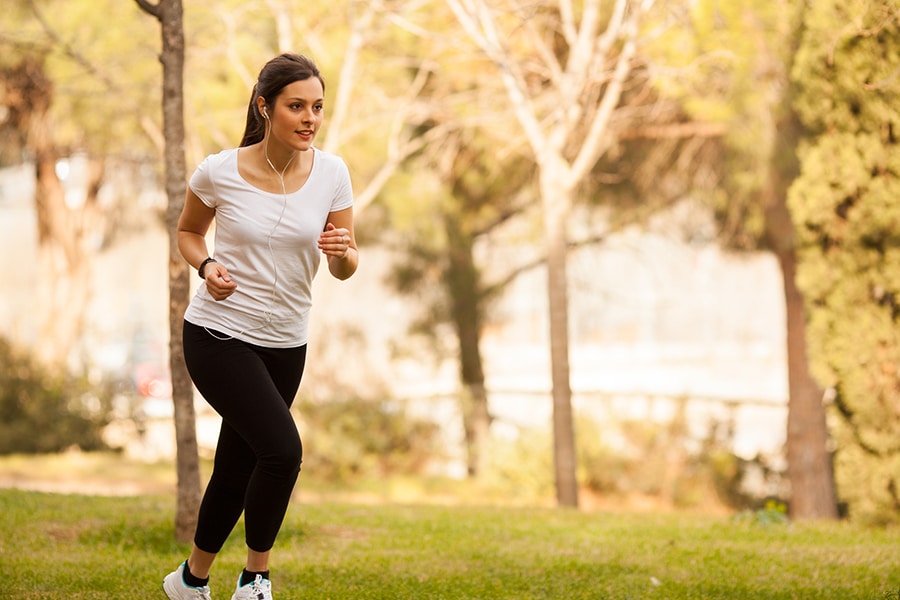 And now we'll look at the disadvantages of podcasting.
Disadvantage #1 of podcasting– It's not visual
With videos you can (literally) show and tell (takes you back to Kindergarten doesn't it?). With blogging you can display pretty pictures (with search-friendly descriptions) to drive traffic to a web page. Since people often take the plunge to remodel or build a new home because they have a vision (another word for a picture) of a better space. Podcasting isn't as smart a medium because it can't show a new home or remodeled bathroom.
Disadvantage #2 of podcasting– You need editing software and equipment
The right recording equipment, mic and editing software are a must for podcasting. Although this isn't an insurmountable challenge, it does take time to figure out the tech.
Disadvantage #3 of podcasting– It has limited value to create leads through search
'Text-based' blogs are completely searchable. Well written descriptions of videos can help to drive traffic through platforms like YouTube (the #2 search engine after Google). Podcasts are tough to find in search.
Disadvantage #4 of podcasting– Consistent results are dependent on the voices, excitement and conciseness of you and your guests
Have you ever heard someone's voice which drives you NUTS? Or can you remember your High School History teacher who droned on and on? Since podcasts are conversations, they need to be well thought out and not ramble on and on with 'commercial interruptions' every 5 minutes (so – you've heard these podcasts also!). The voices and conciseness of you and your guests will either attract or repel listeners.  
Disadvantage #5 of podcasting– No interactivity
Unlike videos and blogging there is no 'comment box' for back and forth learning (or debating) with a podcast.
OK, so now that we're done looking at podcasts let's look at the advantages and disadvantages of videos for your remodeling or building business.
The advantages and disadvantages of videos (or vlogging) for content creation

Although our business has sporadically worked with video production companies and free lance videographers to create videos, it hasn't been until 2020 when we've laid down the gauntlet (hey – does anyone actually own a gauntlet?) and declared 2020 to be the 'Year of the Video' for us. While blogging and podcasting has their upsides, there are some 'super-cool' (I'm trying to sound 'with it' – is it working?) advantages for remodeling and building businesses to consider with video. Let's look.

Advantage #1 of videos– Everyone loves the whir of power tools and going 'behind the scenes'
There's nothing like going into your favorite pizza shop and watching them kneed the dough or 'spin the pie' before putting it into a coal-fired oven (I can see Natalie's Coal-Fired Pizza calling me RIGHT NOW!).
And with remodeling or new home construction, there's perhaps no better way to educate and 'show off' than to 'show off' through video the process. Seeing the holes drilled, watching the shower wall panel be installed is fascinating – no matter if the viewer is a DIY'er or not.  People can see how your system works and the care you take to build it. They can see (and hear) the skills, knowledge and professionalism of your team.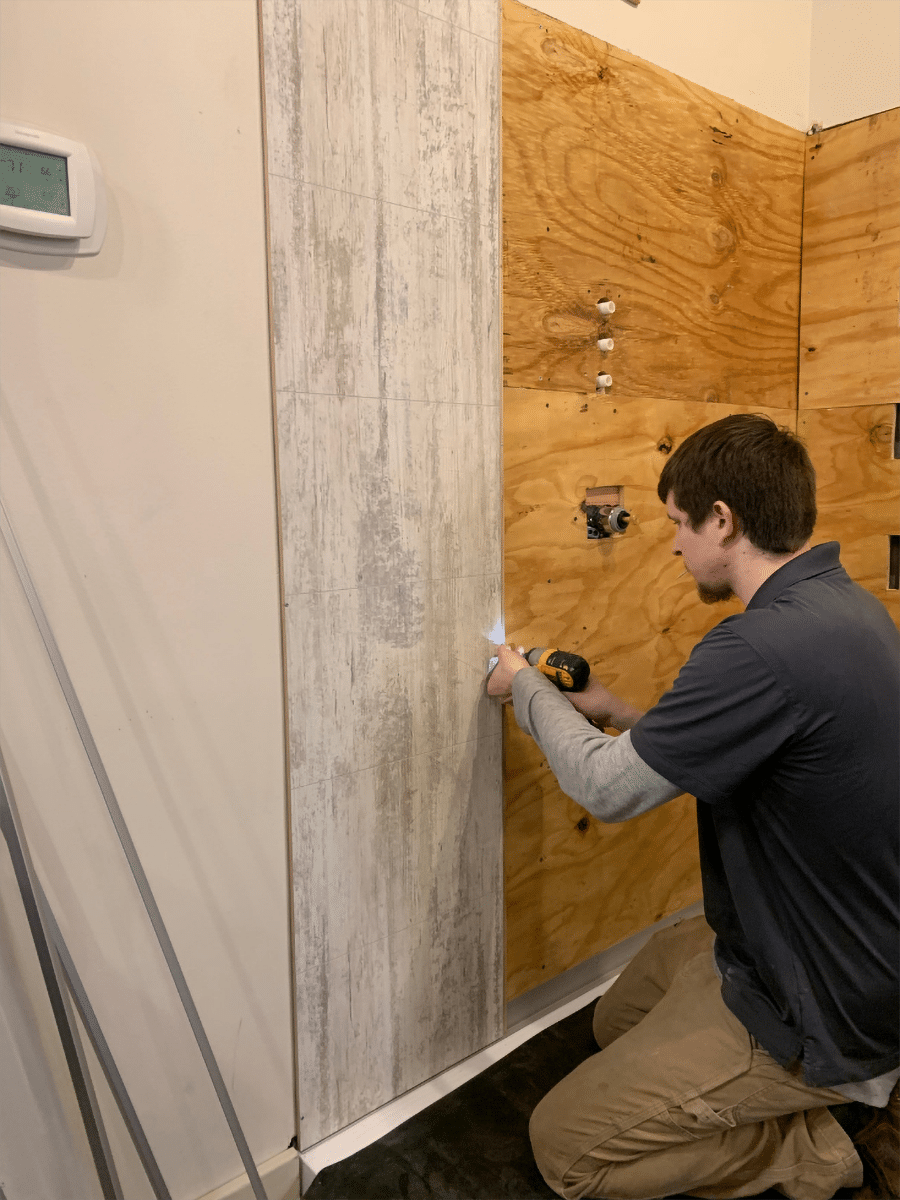 Advantage #2 of videos– People can 'vibe with' you, your team, your vendors and your customers
In this age of 'digitization,' it's still person to person connections which 'seal the deal.' In videos people can see you. They can connect with you. They can get to know you, your mannerisms and your personality even if you've never met.
This is powerful. You can build trust and a sense of connection without ever meeting face to face.
Advantage #3 of videos– Reach a whole new set of 'eyeballs' – literally
YouTube is the #2 search engine after Google. Cisco has predicted 82% of search traffic by 2021 will be video. Video watch time in skyrocketing. There are more 'new eyeballs' glued to watching videos to learn and be entertained. The growth is there for those adventuresome enough to take advantage of it.
Advantage #4 of videos– It's a less competitive than blogging
Because creating videos involves more technical skills (and ability to get in front a camera – more about this later), it's more difficult to do. However, the side-benefit is it's less competitive than blogging.
So, with these advantages comes the flipside and the disadvantages of video. They are as follows.  
Disadvantage #1 of videos– Making them may cause you to wet your pants!
Getting in front of the camera is downright scary. Even though most people prefer authentic (it's OK to have that black thing inside your tooth) to a 'perfect-people' video (looking like the poofed-up Anchorman/Anchorwoman), it's still tough to speak in front of a camera. It's the #1 barrier stopping videos from being made.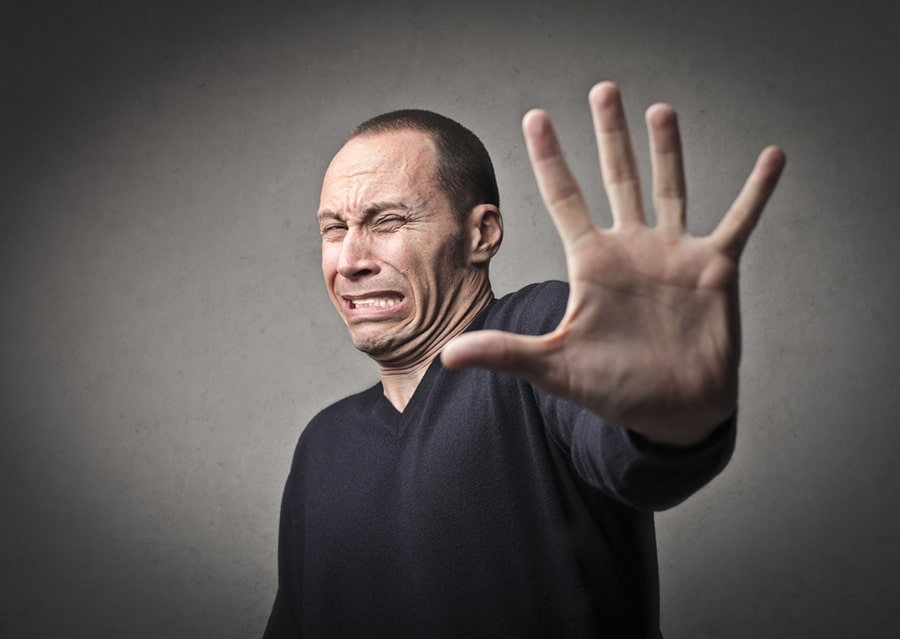 Disadvantage #2 of videos– Equipment and editing expertise
Although video is far easier to shoot with an iPhone today (and the quality is nice also), the editing and uploading process are still scary. You may be asking, "What should I buy? Who is going to teach me editing skills? Where will I find time to learn how to develop a video plan, film it, edit it and effectively distribute it?"
Disadvantage #3 of videos– Google can't 'read' the words in your videos
While it is possible (and important) to create descriptions of your videos to be found on YouTube (which are searchable)– even these abbreviated descriptions don't share all the content (and words) of what you've filmed. Blogging is wonderful for its ability (through text) to index every word and provide search opportunities on the Internet.
Disadvantage #4 of videos– You feel you've got a 'face for radio'
OK – maybe you (like me) weren't the 'sought-after' hot guy or gal everyone was dying to hang around in high school. You weren't the captain of the football team (although I, for one, am now working to make my 'one-pack' abs into a 1 ½ pack) or cheer squad and feel you have a 'face for radio' than the 'big screen.' Videos can (and do) make us all self-conscious (and no – my gut ISN'T AS BIG AS IT APPEARS ON THE VIDEO BELOW!).
Well – after sifting through the advantages and disadvantages of these 3 platforms are you still struggling to know where to start? If so, read on.
Here's the 'Moment of Truth' I promised to address in the beginning of the article. If you must pick one platform between blogging, podcasting or videos for your remodeling business…what should you choose? In the section below, you'll get the opinion of 3 top digital marketing experts who work with remodeling and building material company's around the country (and you'll also get my 2 cents worth on the best platform).
Expert advice on whether you should start a blog, a podcast or create videos for your remodeling or home building business
So, now that you're armed with the advantages and disadvantages of blogging, podcasting and videos let's see what the experts (and you'll get my opinion – like it or not) say is THE platform you should start with for the best success today.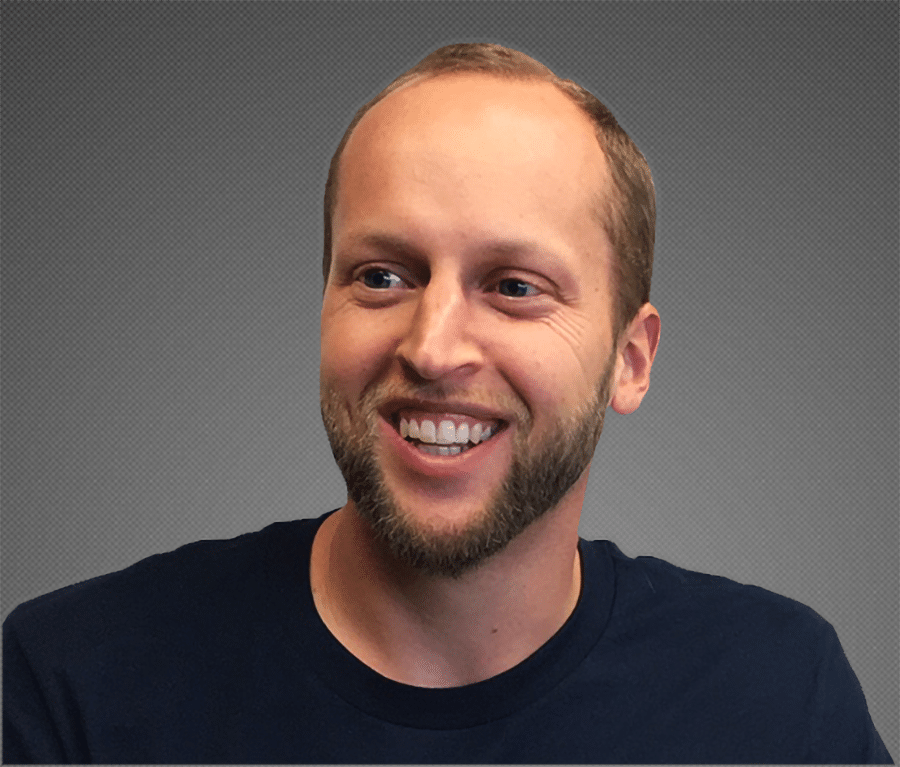 I'd recommend video if they could only choose one of these.  You can create video content and then distribute it everywhere (YouTube, your website, Facebook, Instagram, LinkedIn, Google My Business).  Plus, you can use video in the sales process.  And if you're doing video, it's simple to summarize the video or do a transcript and convert it into a blog.  
Video is supposed to be something like 82% of internet usage by the end of 2020, so it's definitely a growing medium and it allows you to connect with your audience before you ever meet in person.
Zach Williams from Venveo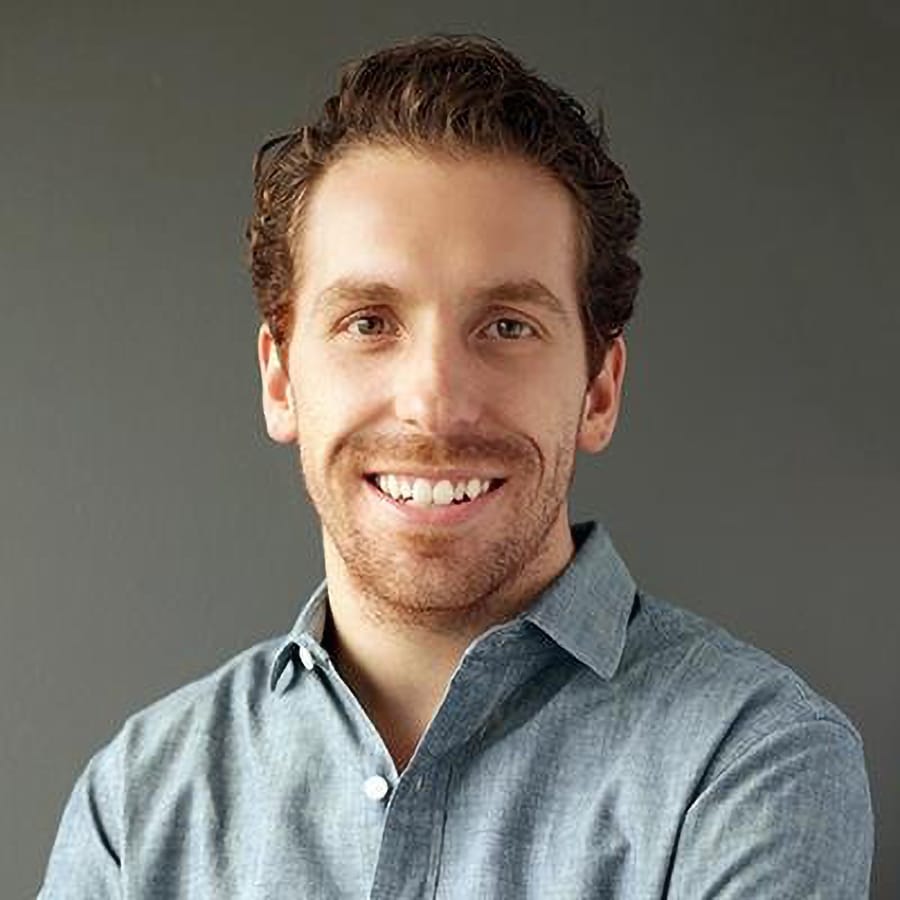 If they could choose one platform, I would choose podcasting because you're able to create audio, video, and written content from one recording session. You can create audio content from recording. You can also video record yourself as well as your guest and turn it into micro social content and/or longform video content. You can also get the audio recording transcribed into a written form as well. We do this with our podcast, and it tends to work well.
Now this approach takes more time and resources, so if they are concerned about bandwidth, I would say do whatever has the least amount of resistance. Do whatever is easiest. Having something is better than nothing.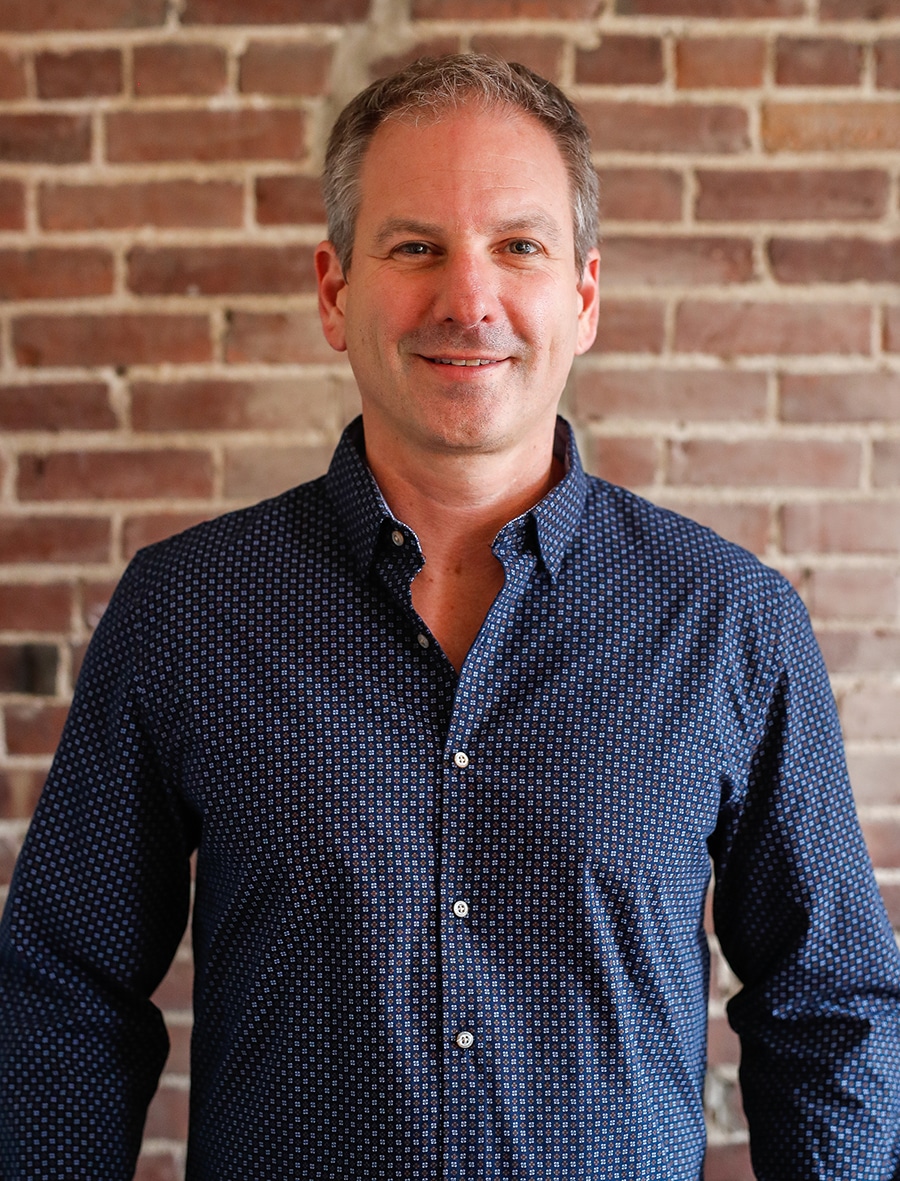 I don't believe there's a one size fits all when it comes to choosing a platform.
The most important question is, "what platform is my ideal customer likely to go for answers?" Do they want to read a blog post? Listen to a podcast? Watch a video? 
Videos are great for how-to's and demonstrable products. However, not everyone likes watching videos. They may want to cut to the chase. Of course, you can create a video, slap it up on a blog, and write a post around it.
Blog posts are great for Google SEO. You can still do video, but you have printing press where you can show photos, charts, interactive tools not available on YouTube, and more. Plus, now they're at your website and only a click away from a contact form.
Podcasts are great for thought leaders, but I don't think the customer journey for a remodel is going through a podcast. It's not visual, it's not as easy to access, and it's more of a time investment.
The second most important question is, "where do I feel comfortable creating content?" If you can't write, you probably shouldn't blog, unless you want to hire a copywriter. 
If you don't like being in front of the camera, videos may not be for you. (Of course, you can always hire an attractive person to stand in for you!)
Now for my 2 Cents on the one platform to choose if you're just starting now
Yes, I love to blog and have been doing it for what seems like 'eons' (or 10 years with more gray hairs later). However, if I were asked to advise a remodeler or home builder to choose only one platform I'd go with videos. Here's why:
Videos are visual – which is KEY for building products and remodeling. We sell the vision of a more stylish and safer place.
Videos are growing like crazy with our audiences. Just ask yourself how much time you spend on YouTube or watching videos on your favorite social media sites.
Videos show personality and can create a 'feeling' around your business and brand. You want to show (and have people 'feel') who you and your team is and how you uniquely can help. Videos are a wonderful way to connect.
Conclusion
So, after reading the advantages and disadvantages and getting the opinions of 4 people on the best platform for a remodeler or builder to use to get started with your own content creation, which one do you feel is best?
Write your opinion in the comments below and/or call one of the 3 expert digital marketing companies below to get started if you don't want to go it alone.
###
To 'talk shop' about digital marketing, blogging or bathroom remodeling products or become a shower wall panel dealer with labor-saving tub and bathroom wall panels (hey- I've got to plug my business sometime – after all my kids' education bills need to be paid!) call 888-467-7488 and ask for Mike (or that wacky dude who writes those articles). I look forward to getting to know you and helping our businesses grow.  
To get expert digital marketing advice contact these digital marketing superstars:
Rich Brooks, flyte new media –    207-523-5141
Zach Williams, Venveo –   800-285-3994
Spencer Powell, Builder Funnel –   719-900-7122
If you'd like to connect on LinkedIn, you'll find me https://www.linkedin.com/in/mikefoti/
---
Tags: advantages and disadvantages of blogging, advantages and disadvantages of podcasting, advantages and disadvantages of videos, blogging vs. podcasting, blogging vs. videos, blogging vs. YouTube, content creation for home builders, content creation for remodelers, digital marketing home builders, digital marketing remodelers, podcasting vs. videos
Mike Foti
Mike Foti is the President of Innovate Building Solutions.
Mike Foti
Mike Foti is the President of Innovate Building Solutions.