5 Ways to be Another Mediocre Bathroom Remodeler Who's Crazy-Busy, but Not Very Profitable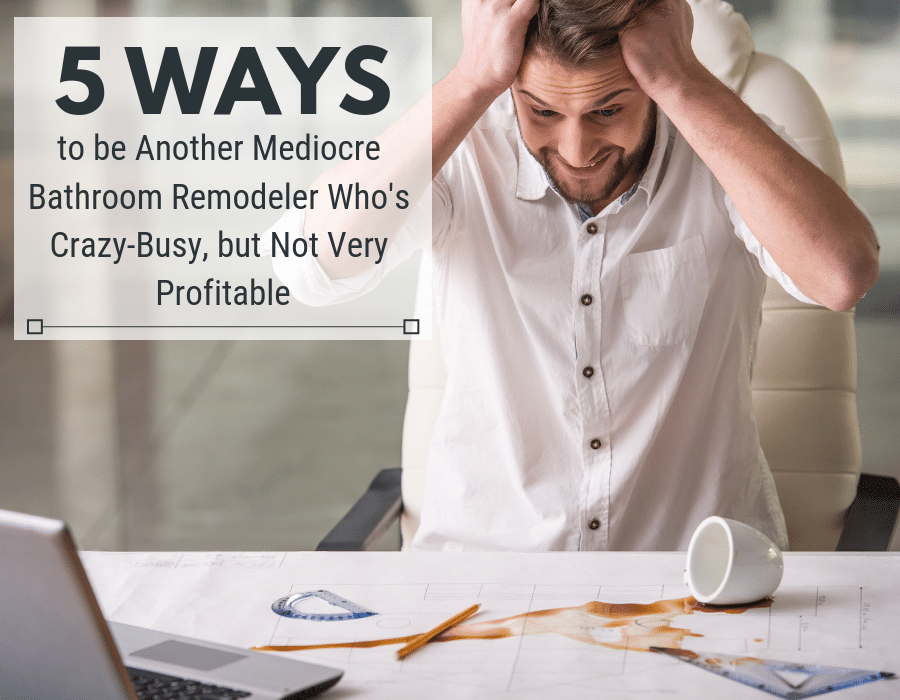 2018 was crazy-busy. Between bidding, ordering and sweating (literally) installing bathroom remodeling jobs, you've been busier than ever.
However, when you look at your checking account balance and how many of Emma's volleyball games and Jacob's soccer practices you've missed (or arrived late wearing your dirty work clothes), you know you have cause to pause. In your quiet moments you've asked, "Is it all worth it?"
You've thought, maybe I'd have been better off staying put as a Project Manager/Lead Carpenter with ProfessionalCo Remodelers. At least then I wouldn't be working these crazy-long hours.
In the back of your mind evil self-doubt kicks in. You think…
Was I meant to be an entrepreneur?
What am I missing which is causing me to work these crazy hours?
Why am I just another mediocre remodeler who's simply making it by? What can I do to make better money and not kill myself in the process?
As a side note, I'll tell you what my Dad, Joe, told me about being mediocre. To my Dad mediocre was a dirty word. It was to be avoided at all costs. Dad would tell me, "Michael, an ounce of perseverance is worth a pound of genius. In this family we ain't got no genius. So, work your butt off and strive for excellence. Don't stand for mediocre – in yourself, or others."
In order to get on this 'path of excellence' and not drug down into mediocrity (or working like a dog without a return) you first need to 'get real dog' (as Randy Jackson on American Idol used to say) and do the following:
1) Identify the traits of a having a mediocre business (a run-of-the-mill remodeling business in this case).
2) See if you 'resemble those remarks' (or traits). If so, get a plan to dump average and get on a path of excellence.  
These 2 points are what this post is about. I'll look at the traits of a mediocre remodeler. Then I'll give you practical ideas to kick your bathroom remodeling or home building business up a notch. Let's dig in.  
Trait #1 of a Mediocre Remodeler – You use products and process which have been around for eons
Sure, you love the 'tried and true.' You love routine (for those of you who ALWAYS get your bagel and coffee at the same shop each morning you know what I mean).
Routine is comfortable. Routine is familiar. However, when does routine become a problem?
It's a problem when you slowly morph into being 'old school.' You may be saying, "What's wrong with being old-school?" Here's what.
If you have 'old-school- bathroom remodeling products (say for example, you only do tile showers with mud-set bases for high-end jobs and install fiberglass and acrylic wall surrounds for your low-end work) you're playing in the same 'sandbox' as everyone else.
You're using old-school (less efficient) installation techniques. For example, mud-set tile bases or hot mop shower pans suck up a lot of time.
In addition, if you're trying to sell fiberglass and acrylic shower surrounds that exactly what your customer wanted you to get rid of by doing this bathroom remodeling in the first place.
This stuck-in-the-mud-set-pan attitude causes you to be a 'same-as-everyone-else' remodeler or builder. You're a commodity. And you know what happens with commodities?
Their prices go down. Their profit margins tank.
You're a mediocre builder.  You've got to break out of this mold before your margins squeeze you out. But how?
Idea #1 to break out of mediocrity – Create uniqueness. Try new stuff.  
If your product offerings are generic and your processes are 'old-school' you need to break out of your rut. Let's face it, tile, fiberglass and acrylic shower surrounds are a dime a dozen. Mud-set and hot mop pans aren't exactly new bathroom technology.
Turn over a new leaf. Test new processes. Try new products. Get with the program.  
Dump your mud-set or hot-mop ways and try component-based waterproofing systems like Wedi or Schluter (no – I'm not on their payroll). Offer what many your 50+ customers want with one level wet rooms where you don't have to drop the floor.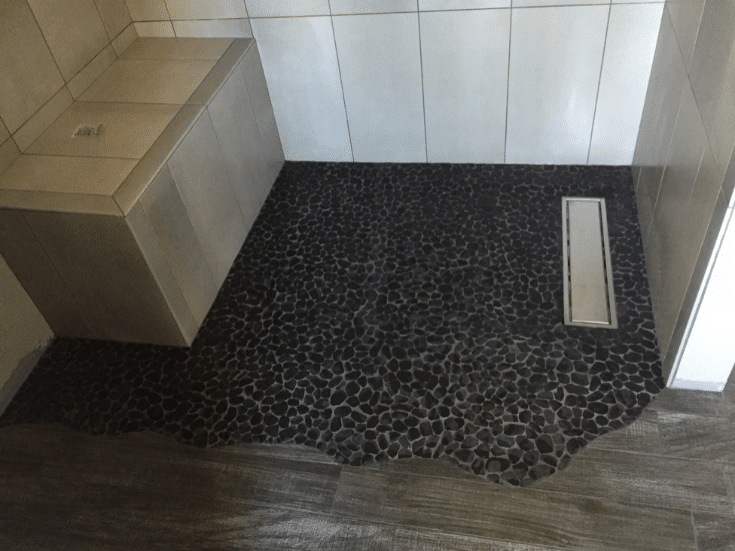 Use ready to tile shower pans. Stop doing messy mud pans which take you FOREVER (remember, as much as you want to get the job done quickly, your customers – no matter how nice they are – would prefer you out of their house and having their lives back in order – with a nicer bathroom, of course).   
Sell your efficiency and waterproofing processes as better than old school methods. You'll command better prices and margins and complete jobs quicker.




Seek out better bathroom remodeling products. Use new style shower wall panels. You know your customers hate tile grout, and NOBODY gets excited about a fiberglass surround (that's the crap the original builder put in your customer wants out ASAP!). Check out laminated wall panels. They're 2' x 8' x 3/8" thick, install direct to studs, can be put up by one guy/gal and look exactly like tile, stone and high gloss laminates. They have ZERO grout joints. Your customers will say, "Yeh, me!"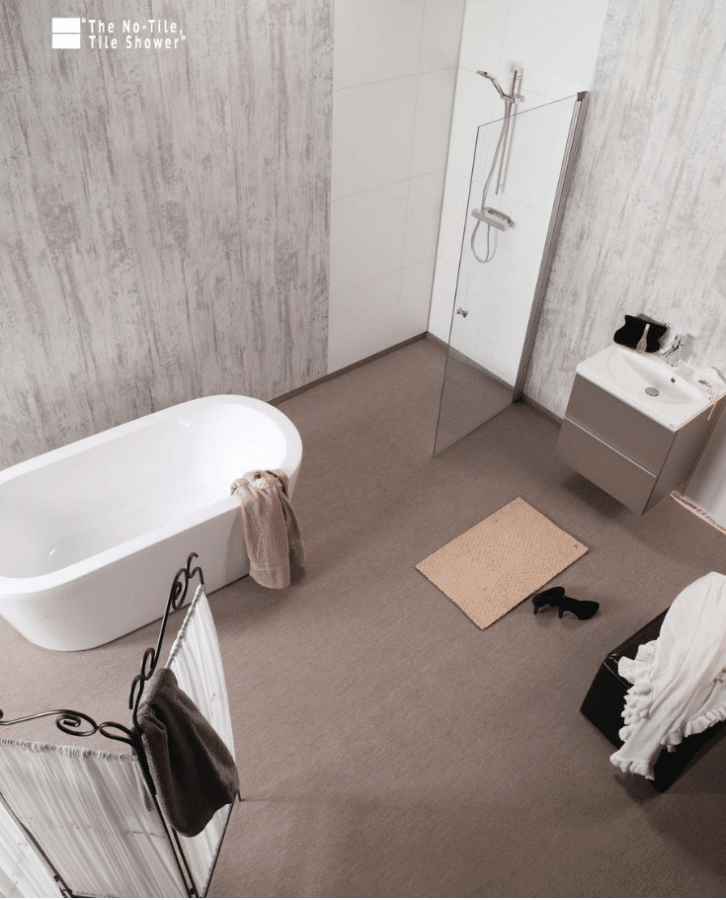 Read industry trade publication articles. Devour bathroom product trends and process improvements. Think, I'm a remodeler or builder who won't be left behind.
Trait #2 of a Mediocre Remodeler – You own a job, not a business
It's easy to get sucked into day to day operations. You bid jobs. You buy materials. You do jobs. You deal with people problems. You deal with supplier problems. You deal with installation problems. You start the loop again. You're the mouse on the treadmill.
If you continue this process over and over again (sounds redundant…. and it is) your business runs you. You own a job, not a business.
What can you do to get off the treadmill? What can you do to lead a business, not own a job?
Idea #2 to break out of mediocrity – Force yourself to 'get off the treadmill'
It's impossible to 'work on your business' (strategies, goals, trying to use unique products and processes) when you're knee-deep working in your business (dealing with the day-to-day).
To change this pattern, you've got to change this pattern. You're probably saying, "Brilliant Mike – with a 'hint' of sarcasm."   
 Take time off. Go to the Remodeling Show. Attend the Kitchen and Bath Industry Show. Listen to speakers who are sharing their growth secrets.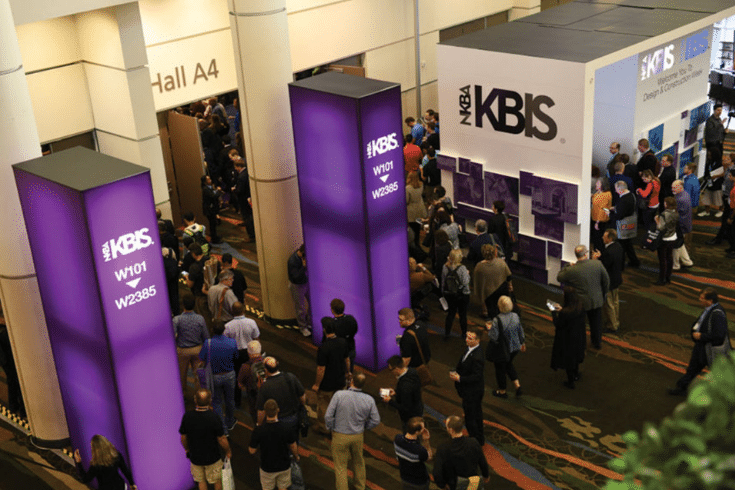 Image Source: Wood Shop News
Go to your local BIA or NARI events.
Join Builder 20/20 or Remodeler 20/20 groups. These are non-competing companies in your industry who help (and push) you to grow.  
Get an accountability partner (that's a P.C. way to say a person who isn't afraid to chew your butt out if all you do is complain how things should be better, but you don't do anything about it).
Take time out to create a business plan. If doing this would be as foreign to you as your 16-year-old daughter or son NOT arguing, then find someone who is disciplined to help you create a plan.  
You might have heard the old saying, "If you don't know what path you're on – any path will do." Remember, if this is your mantra, by default 'any path' isn't exactly the most profitable path.
Trait #3 of a Mediocre Remodeler – You think 'nobody can do it better than you'
For those of you who know me, you know I'm a digital marketing fanatic. I now write 3 blogs. I also used to do ALL my company's social media. I even read about digital marketing while running. I've got to call it like it is. I'm a geek.
I remember after I turned over the social media distribution to Michelle. I explained (in detail) my process (a pretty darn good process if I don't say so myself). After a month of doing the social media (which included creating images for our blog posts) I looked at a post Michelle had done. Then I looked at what I used to turn out. I looked at both together. I said to myself, "Doggone it, she does it better than I did!"
I was bested. I was bested by the person I trained (one month ago!).
The reality is, maybe I was mediocre (and didn't realize it). Michelle had excellence in her.
In business if you're the 'senior dude or dudess (OK – that word 'senior' IS NOT another word for old, says this 58-year-old-guy) we may think nobody can do it better than anyone.
The reality is, 'that's hogwash.'
Think about this. Maybe someone on your staff can do it better than you. Or even if they can't, maybe someone on your staff can do it at least as good as you – and they're not billed out as high a rate as you are (yet).
We need to free ourselves from thinking, "I'm the dude (or dudess) who's the best and needs to do this job."
Idea #3 to break out of mediocrity – Think like a 'realtor.' Identify your 'highest and best use.' Start delegating. Quit complaining about being on a treadmill.
Realtors talk about the 'highest and best use' of a property. If you think about yourself like a piece of real estate (that's a warm and fuzzy analogy, isn't it?) we all have a 'highest and best use.'
Look at what you do which make your business the most money. Where do you have a unique expertise? Conversely, what do you do which can be done by someone else?
Make the investment (take the time) to teach one team members something new today.
You owe it to yourself. You owe it to your staff. Give them something cool, new and fun to do. You might even find out (like I did), they do it better than you.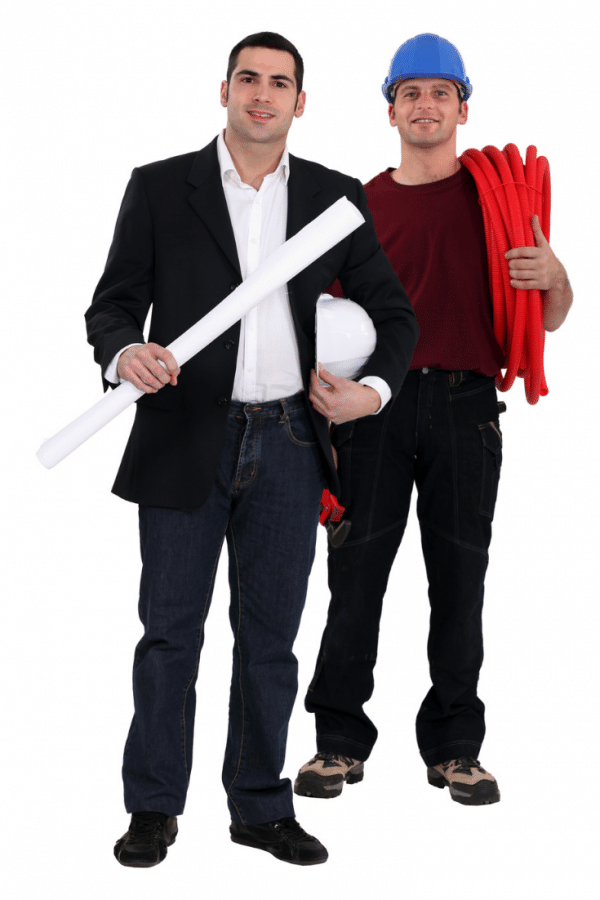 Start delegating.
Stop complaining how busy you are.
Get off the treadmill.
Trait #4 of a Mediocre Remodeler – You think it's fine to wait for your customers to 'start spreading the news'
Times are good in the remodeling business. Referrals are rolling in. Your customers friends are looking to do remodeling jobs. Your past customers gladly (as Frank Sinatra used to sing) 'start spreading the news' about you! Your lead-flow is A-OK.
It's nice to be comfortable 'waiting for the phone to ring'…. until….it stops ringing. Then you go into….
PANIC MODE
Your kids still need to eat. The carpenter you brought on is still looking for a 40-hour paycheck. Your office person isn't willing to work for free (unless it's your spouse, and that can only last until your funds dry up).
If your lead basket is a 'one-option-fits-all' proposition (waiting for referrals), what are you going when it dries up? And it will dry up. Ask anyone whose been in the remodeling or new home building business what times were like in the 'bad old days' of 2007 and 2008.  
What can you do now to prevent panicking when the market slows down? How do you have a lead-gen plan for any market condition?


Idea #4 to break out of mediocrity – Spread your lead-gen sources around
It's never a good idea to have 'all your eggs in one basket' as Mom used to say. It's never a good idea to 'assume' your customers will remember about you (especially if you did the job a few years ago). What can you do to keep the lead flow, flowing? What can you do to be in more people's consciousness when they want to do a bath remodel? Here's 3 things I'd recommend:
1) Stay in touch – Do this digitally with email (at least once a month). Share helpful articles about remodeling (or about life or business in general). Your past customers will see you as a 'valued resource' not a pushy contractor who only cares about helping you IF they're doing a job for you right now. If you're not an 'email' person – get out your planner and call them on their birthday or around special events in their lives. Your thoughtfulness will blow them away.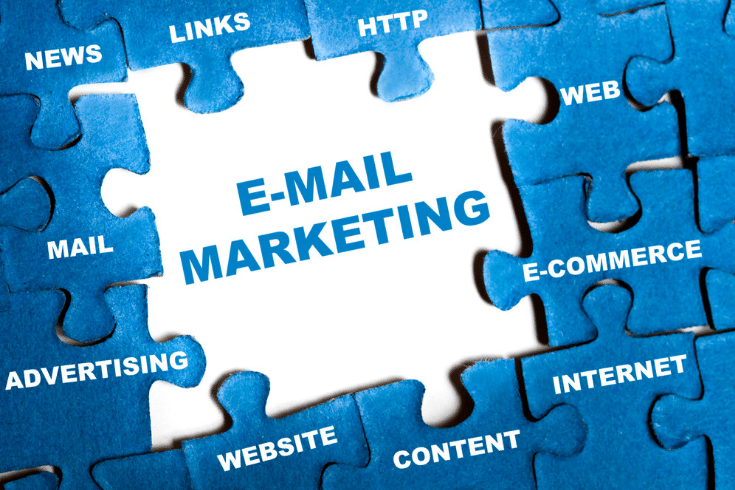 2) Pay for 'lead spigots' you can turn on and off – Look for advertising you can 'turn on and off' like a spigot. The nice thing about Pay Per Click (beyond making Mr. Google richer than he/she is today) is you can start and stop it on a dime. Now – if you do PPC (Pay Per Click) advertising make sure there is a way to capture leads (not just estimates) when they come to your site (more about that in future issues of the Innovate Builders Blog).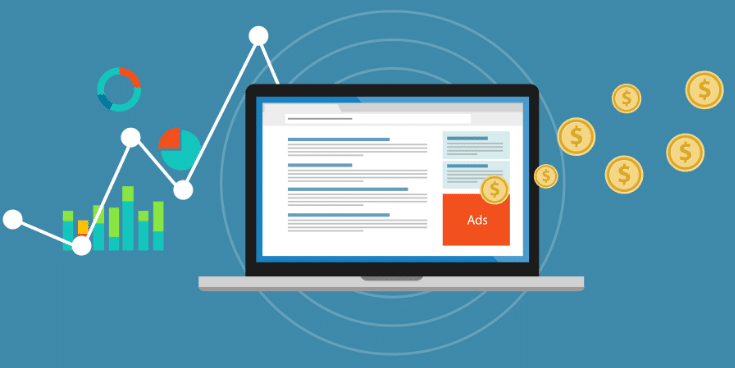 3) Press the flesh – You can't promote your business if you're not promoting your business. Go to remodelers' events. Make sure architects, designers and suppliers know what you do. Ask them to recommend you. Go to chamber of commerce events and get to know other local business owners. Join a trade exchange. Get out. Press the flesh. Sales don't happen by reverse osmosis ('er I mean, by osmosis).


Image Source: Cape Space
Trait #5 of a Mediocre Remodeler – You're too cheap (or lazy) to invest in training  
The first-African American pitcher in the major leagues (who represented my hometown Cleveland Indians), Satchel Paige said a very true thing, "It's not what you know, it's what you know that just ain't so."
Just because we 'know' things doesn't mean what we learned in the past, applies to what's best today.
Times change. Customers change. Trends change. Processes change. Products change.
If you don't invest in learning, you'll devolve into a mediocre bathroom remodeler who gets left behind (or simply limps along working for wages).
Don't be that guy or gal.
Here's what you can do.
 Idea #5 to break out of mediocrity – Invest in training. Invest in yourself and your team.  
You can't be excellent, and on top of your game, without investing in training (and re-training). What's cool about our Internet-driven world is you can get a lot of training for the low, low price of….
FREE
Want to learn about running a successful remodeling business? There's a podcast for that. I like Power Tips Unscripted with Victoria Downing and Mark Harari.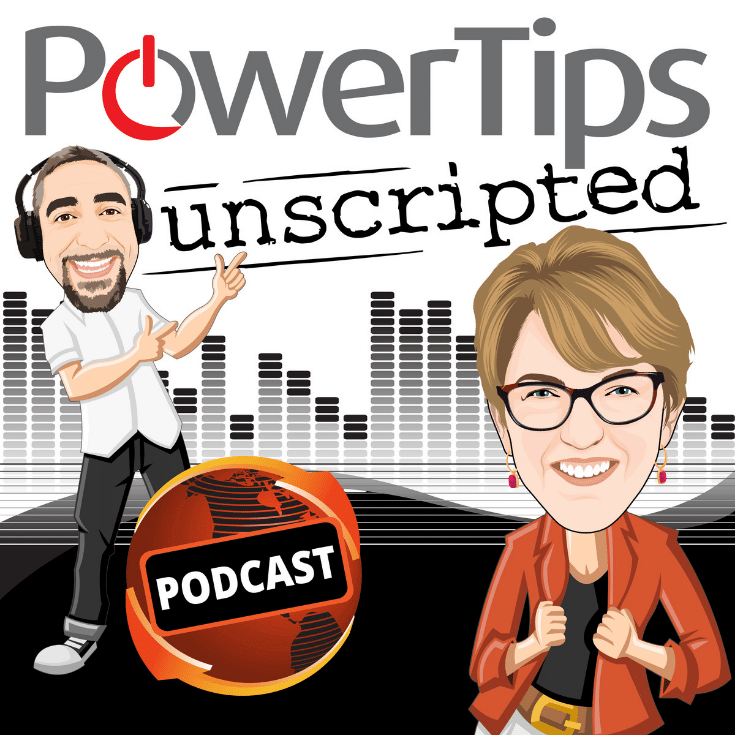 Want to learn to be an effective digital marketer? There's podcasts and mega-blog posts out the wazoo for that (hey – what exactly is a wazoo anyway?). I like Smarter Building Material Marketing  with Zach Williams and Beth Pop-Nikolov and The Agents of Change with Rich Brooks.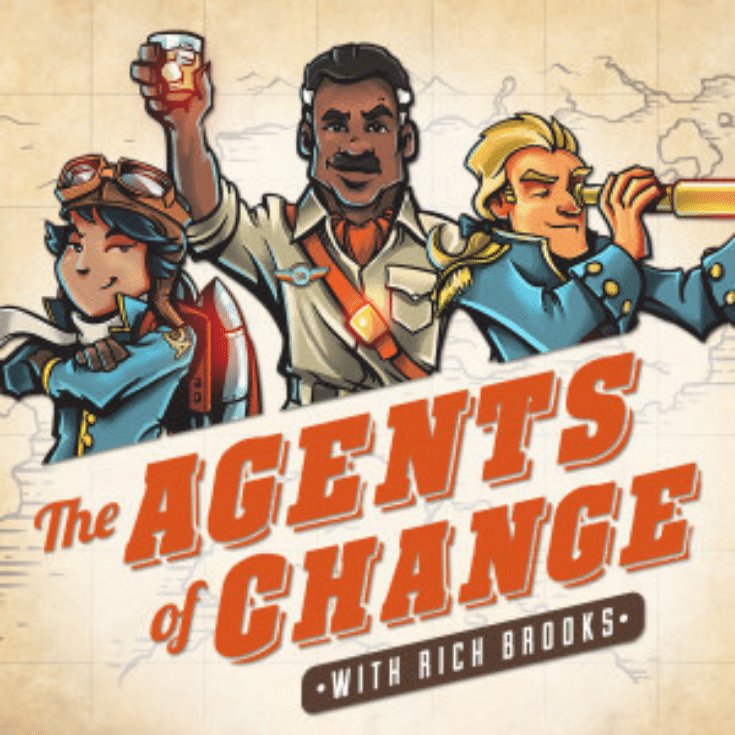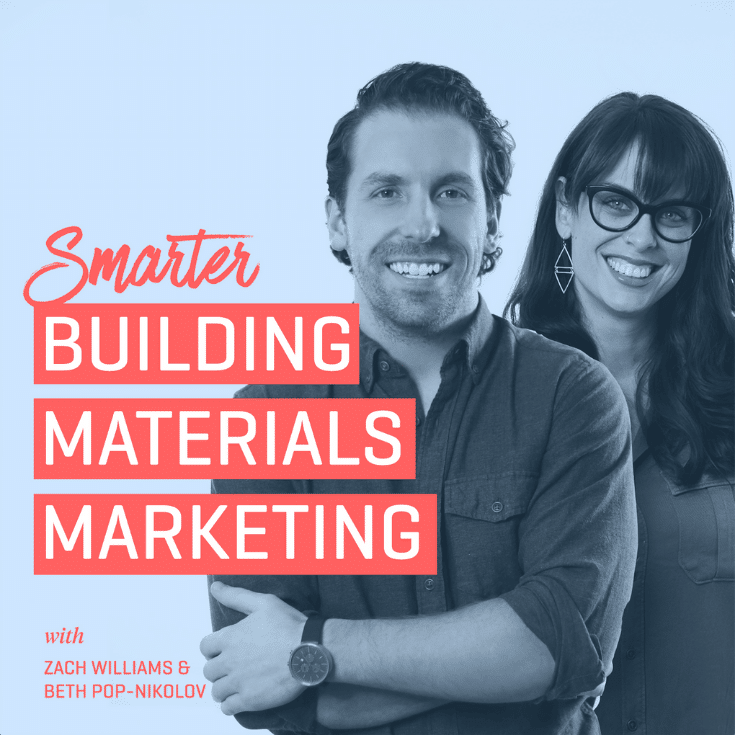 Want to learn more? Use the same strategy you did 'back in the day' when you wanted to make the varsity basketball, baseball or volleyball team. Start 'playing' with the best.
Go to industry conferences. Introduce yourself to the speakers who are running fast-growing remodeling and new-home-building businesses. Join your local trade associations. Buddy up with the 'top-industry-dogs' and see if they'll meet you for lunch. Yes – you have to buy.
Want to be the best? Start learning from the best. Become a learning maniac.  
Conclusion
Breaking out of being a 'mediocre' bathroom remodeling contractor will not be simple. Challenge yourself to do the following:
Try new products and processes.
Have a game-plan on where you want your business to go.
Identify your 'highest and best use.' Do what you do best. Delegate the rest.
Spread lead-gen sources around. Don't simply rely on your customers to 'start spreading the news.'  
Learn like your business depends on it (and it does).
I know this journey isn't simple. I'm on the same journey myself.





If you want to connect and talk about the ideas in this article call me. No, I'm not a business consultant. However, I'm in the remodeling and building material supply industry and a business geek who loves to 'talk shop.'
If you're interested in cool new bathroom remodeling products (like laminated wall panels, contemporary shower pans and glass enclosures) or better shower installation process (like one level wet room systems), I'm here for you (OK – it's a shameless plug, but I've got to pay for my kids college and endless purchasing requests somehow).
Let's grow and make ourselves excellent together. You see I didn't say great. This blog is in the NO POLITICS ZONE!
###
To 'talk shop' or about bathroom remodeling products or processes call 877-668-5888 and ask for Mike (or that wacky dude who writes those articles). I'm looking forward to getting to know you and helping our businesses grow.  
If you'd like to connect on LinkedIn, you'll find me https://www.linkedin.com/in/mikefoti/
If you're into Twitter follow me @Mike_Foti or my companies' @InnovateBuild and @InnovateHomeOrg.
---
Tags: business advice, digital marketing ideas, digital marketing ideas for remodelers, innovative bathroom products, innovative shower panels, innovative shower systems, laminated wall panels, learning ideas for remodelers, marketing strategies for remodelers, remodeling business, remodeling business advice, remodeling business strategies, remodeling training, word of mouth marketing, word of mouth marketing remodeling
Mike Foti
Mike Foti is the President of Innovate Building Solutions.
Mike Foti
Mike Foti is the President of Innovate Building Solutions.