15 Tell-Tale Signs to Avoid the Bathroom Remodeling Prospect (or customer) from HELL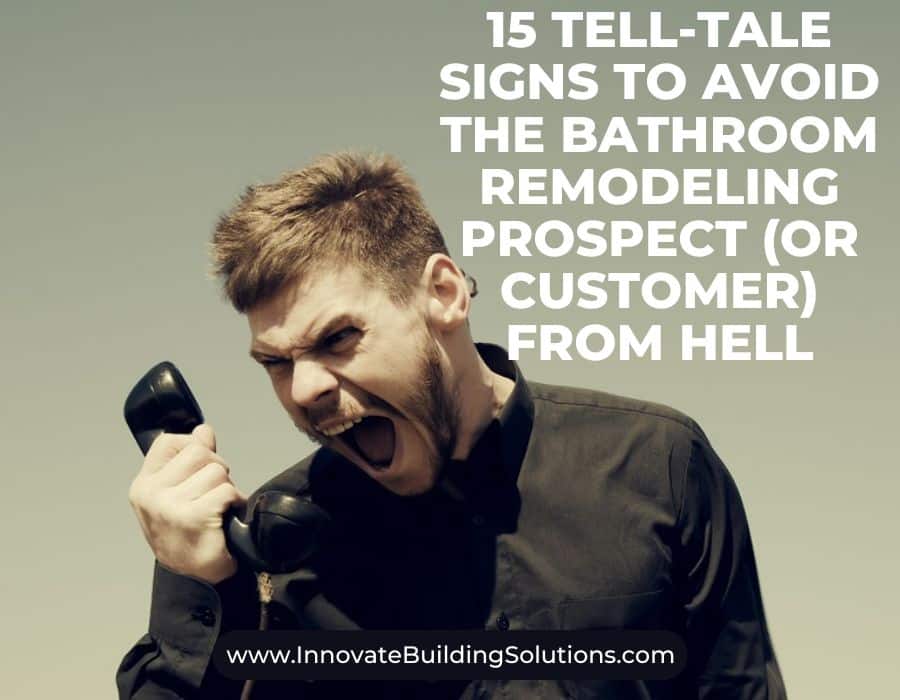 There were signs things were 'off' from the beginning. As you look back now, the clues you had a P.I.A. customer were apparent as early as your initial phone call and design appointment. Sure – these people are difficult (you said to yourself), but it'll get better once I'm on the job.
And now in hindsight, you know you COULDN'T have been more wrong! And while you're sucking it up and trying to get through this job without losing your shirt (and other articles of clothing as well), you sure as heck don't want to go down this 'bathroom-remodeling-prospect-from-hell' road again. But how can you steer clear of difficult customers?
First, you need to know the tell-tale signs. Then you need to know when to 'hold them and when to fold them.' You need to identify a difficult prospect BEFORE they become the 'never-ending-pain-in-the-rear customer.' You need to know when you MUST go 'Gingerbread Man' on a prospect and 'run, run, run as fast as you can' away from doing business with them.
In this article I'll identify 15 tell-tale signs to know when it's smarter to leave a prospect in the 'very capable' (Ok – I'm coughing and being sarcastic here) hands of your most cut-throat competitor. Let's check out these warning signs so you can 'get out alive' while your margins (and precious few available labor hours) are still intact.
Sign #1 you've got a bad bathroom remodeling prospect – They want you to itemize EVERYTHING!
When you're looking to buy a car will your sales rep itemize the cost of the seat belts, trunk latch or interior carpet? Absolutely not. They don't have this information, and besides car dealers know it'll become harder to complete a sale if they did share these details with you if they had them.
And the same situation would be true for a bathroom remodeling project. When you go down the slippery slope of itemizing building material and labor costs it'll only lead to the prospect saying, "Hey, I can buy that (or install that) much cheaper!" And while you may sarcastically want to say go ahead and do that, it's not going to be an argument you'll win.
Just remember this – at a minimum, minimize itemizing material and labor costs.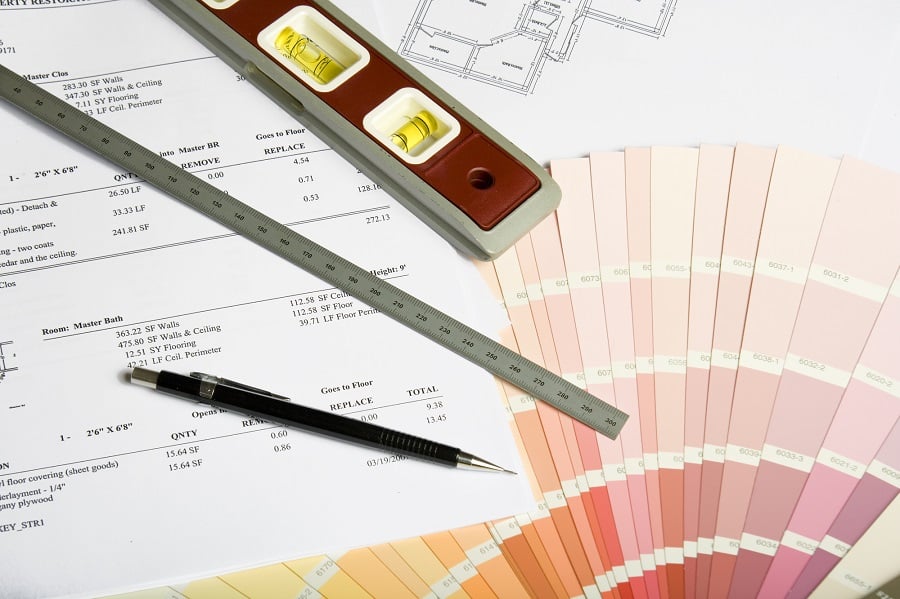 Sign #2 you've got a bad bathroom remodeling prospect – They want to 'help' you do the job to save a few bucks.  
Think about this. Have you ever hired a new field employee (or new employee in any role for that matter) and they were 'highly productive' on their first day? OK – I'll answer this for you – that'd be NEVER! So, what makes you think your prospective customer is going to change this 'new employee productivity reality?'
This 'labor for a lower price deal' with a customer won't end well. Avoid it like COVID.
Sign #3 you've got a bad bathroom remodeling prospect – They want you to bid 'labor only.' They will shop (and provide) the materials.  
This is a sure way to go out of business in a jiffy. When you (and your team) are reduced to being 'hourly employees' by your customer what's the likelihood they'll want to pay for the following expenses:
Your time to and from the job
Your cost of tools and tooling which needs to be replaced
Your gas cost and wear and tear on your truck.
And if wrapping all remodeling expenses into your 'hourly charge' wasn't difficult enough, then you 'get to' (more sarcasm for you) to install the (really, really) cheap parts they picked up at the home center store to save a few bucks. Can't you just see the frustrations mounting as you work with bottom-of-the-barrel products which are harder to install?
These 'labor only' contracts are a slippery slope which'll have you crashing into a brick wall of unprofitability at the end.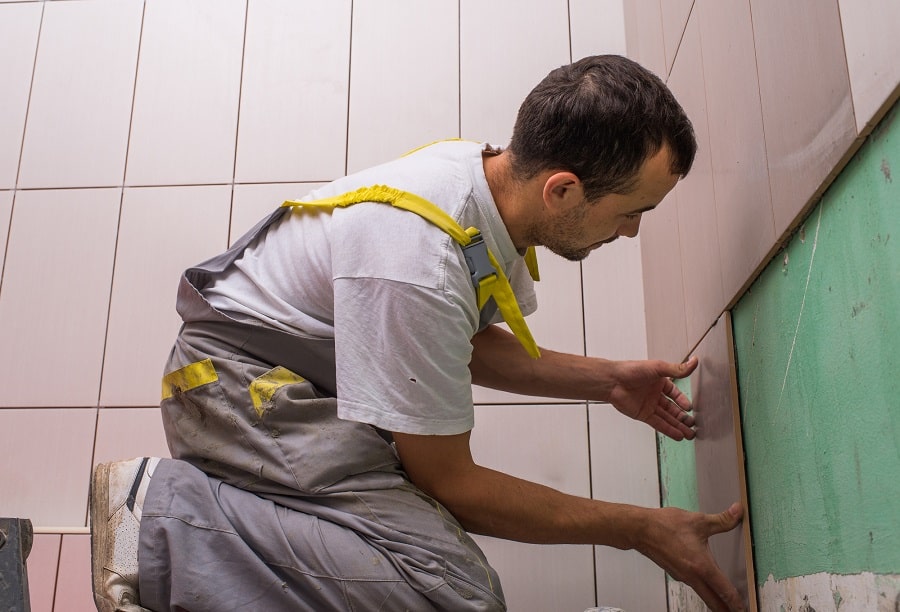 Sign #4 you've got a bad bathroom remodeling prospect – They tell you they could DIY this job, but they're just too busy now
When a prospect tells you they are capable of DIY'ing the job, what they're effectively saying is 'my skills are as good as your skills' and if you don't give me a low, low bid I WILL DIY the job. This is not a good sign they'll want to pay you a going rate for your services. In addition, this could also be an omen they DO NOT think your work is as good as what they'd do themselves.
Sign #5 you've got a bad bathroom remodeling prospect – You get a 'behind the curtains' view of a marriage (or partnership) Gone Wild
Have you been on a bathroom design appointment and the husband and wife (or partners) can't agree on ANYTHING! And to make matters worse, each one is separately pulling you aside letting you know their partner is crazy and doesn't know WHAT they're talking about.
Unless you fancy yourself as a 'Junior Psychologist' AND have time to give free relationship advice, getting in the middle of 'waring factions' is NOT the recipe for a profitable remodeling job.
When you see 'smoke' in the relationship, there's bound to be 'fire,' when the job is underway. In addition, if anything doesn't go well, you'll likely be 'scorched' in the process. Leave the crabby couple to your competitor.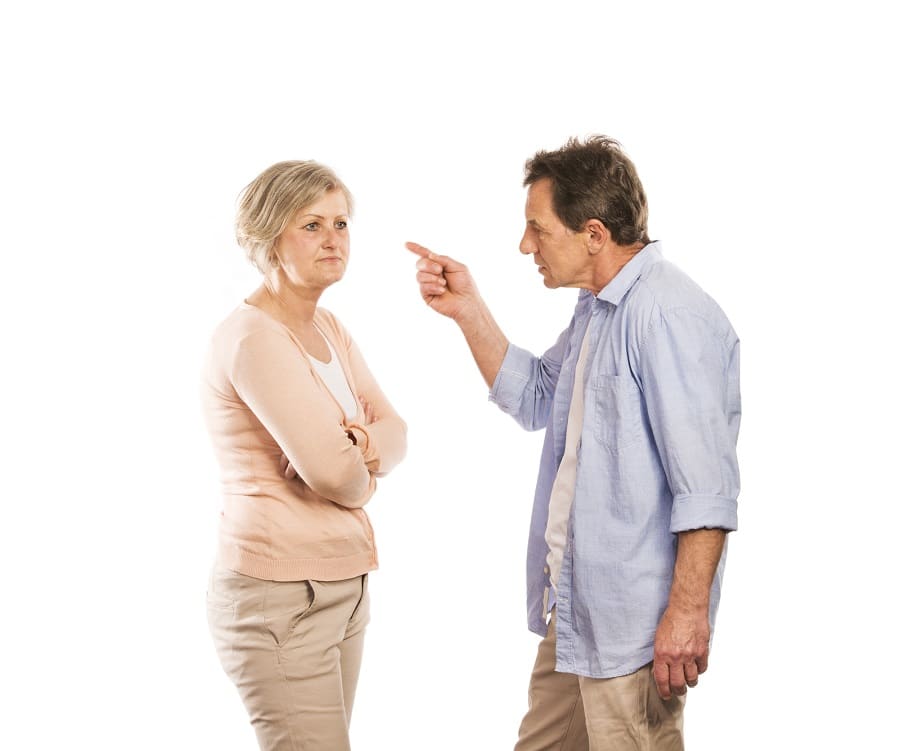 Sign #6 you've got a bad bathroom remodeling prospect – I've got a 'brother in law' who I'd like to work on the job
So, once again your prospect has a 'brilliant' idea to save a few bucks. They want YOU to hire their brother in law who is a 'great' plumber, electrician (or you name the trade here). And while their brother-in-law might be God's gift to the trades, you don't know IF they're any good or IF they'll throw off your schedule or IF they'll use quality materials so you can avoid call-backs.
Don't be forced to use a sub trade you're not familiar with. If you're the general contractor on the job, insist you're the general contractor on the job and will pick your team to do the work.
Sign #7 you've got a bad bathroom remodeling prospect – They tell you, "I'm not giving you a deposit. I've been burned before."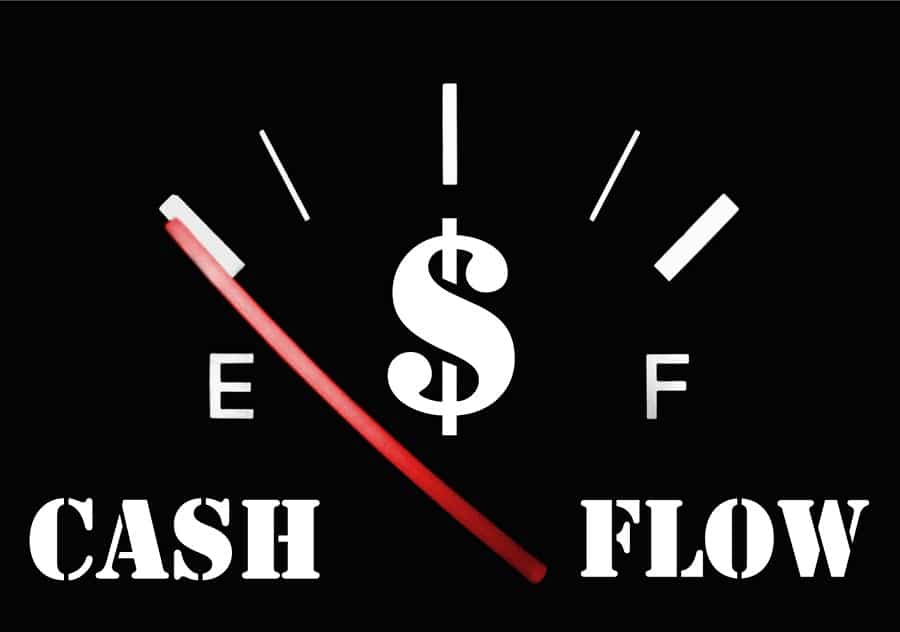 You need money to pay for materials and labor. And just because your prospect's been burned in the past by contractors who took their money, doesn't mean this is the way you run your business. You own a reputable company.  
As you know, to have stable material supplies and 'hard-to-find' qualified contractors the 'price of admission' (at a minimum) is prompt payment. If you have one large job where the 'flow of funds' isn't flowing, you could end up with a cash flow problem which could stop all your projects dead in their tracks.
State your payment policies up front. Stick with them. Cash flow problems can be disastrous. Remember 'Cash is King' and if you don't have any, you'll become the 'Court Jester.'
Sign #8 you've got a bad bathroom remodeling prospect – They demand unrealistic guarantees and have unrealistic expectations  
It's understandable why your prospect wants long guarantees. When a product (or installation) fails, and as an owner they have no recourse, they're left 'holding the bag' (AND paying the bill).
So, when your prospect said they wanted a 10 year guarantee on a grouted tile shower, you knew you had a problem on your hands. And when you even recommended a stylish grout free wall panel system (with a lifetime guarantee) like you'll below, and they weren't open to that, you didn't know where to turn.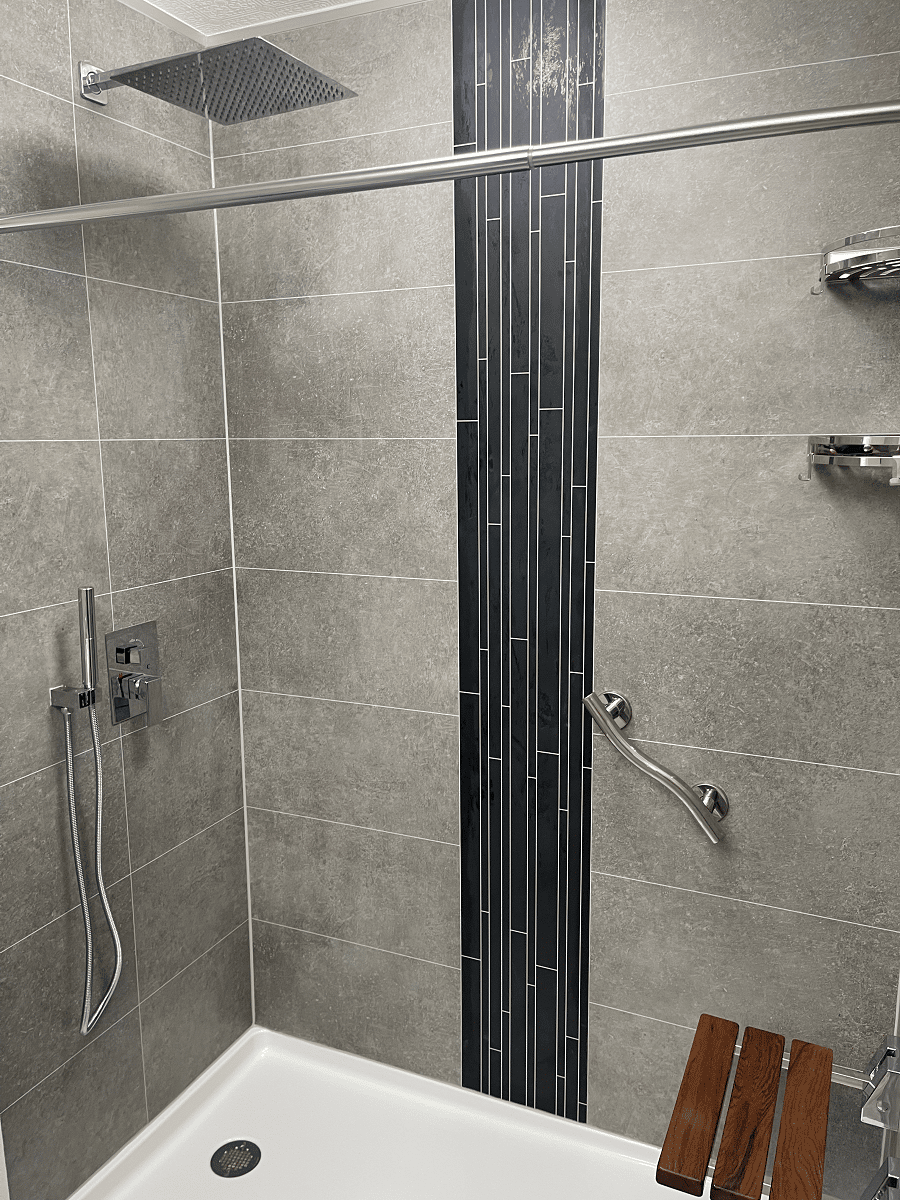 If you can't 'reason' with a prospect it's time to move on before you become a victim of unrealistic expectations.



Sign #9 you've got a bad bathroom remodeling prospect – Your prospect's name should be Ornery Oscar or Hellacious Helen   
Have you ever met a prospect who is downright rude? They don't have anything good to say about the neighbors, their family, past contractors, you name it. They're nasty.
And while there are times you can find a 'nice person' behind this wall of nastiness, you need to proceed with caution if you meet someone who isn't nice (or worse yet, makes your hair stand on end).
When it comes to bath remodeling projects (especially longer design/build projects) you're entering a long-term relationship. If your gut is telling you something doesn't feel right, you need to listen to it. Just like on 'dating apps,' you need to be careful who you 'hook up' with.
Sign #10 you've got a bad bathroom remodeling prospect – They have no time for you OR for this project
Has a prospect made you feel you're a nuisance and their bathroom project is not something they want to invest their time in? Then after they 'reluctantly' provide you with the minimum input they can get away with to help you quote the job they're unwilling to allocate time in person (or via Zoom) for you to share your quote and design. Of course, they are willing to have you 'email the quote to them' and they'll 'get back to you.'

If someone isn't willing to allocate time for your quote, you won't have any chance of them understanding the value or quality of your services. With this prospect you're likely 'spinning your wheels' as they're diminishing you to an unpaid 'quoting service.' They'll use you, never to be heard from again (unless you're the low bidder).
If they're too busy for you during the quoting process, imagine how they'll treat you (if they actually contract the job) if you hit an unexpected snag during the job.   



Sign #11 you've got a bad bathroom remodeling prospect – When you find out they must talk to Mom, Dad, Uncle Louie, or Aunt Bessie who is funding the project
Everything was going so well. This young couple was ecstatic with your ideas and vision for their bath remodel. You delivered your design and price. You thought they were signing the contract…. until they said one thing.
"I'll need to talk to mom and dad who are paying for this project, then I'll get back with you."
And at this moment you figured out the 'buyers' weren't the buyers you thought they were.
And while all isn't lost, the wants/desires and needs of the 'economic buyer' ('er this is the person(s) ponying up the bucks) aren't the same as the happy-go-lucky couple you've been working with thus far.
At this point, realize you need to get to know the economic buyer as much so (if even more) than the people you've been pitching thus far.
Basically you 'cannot pass go – or collect $200 (or whatever the value of your deposit check is)' – until the economic buyers accept your ideas and proposal.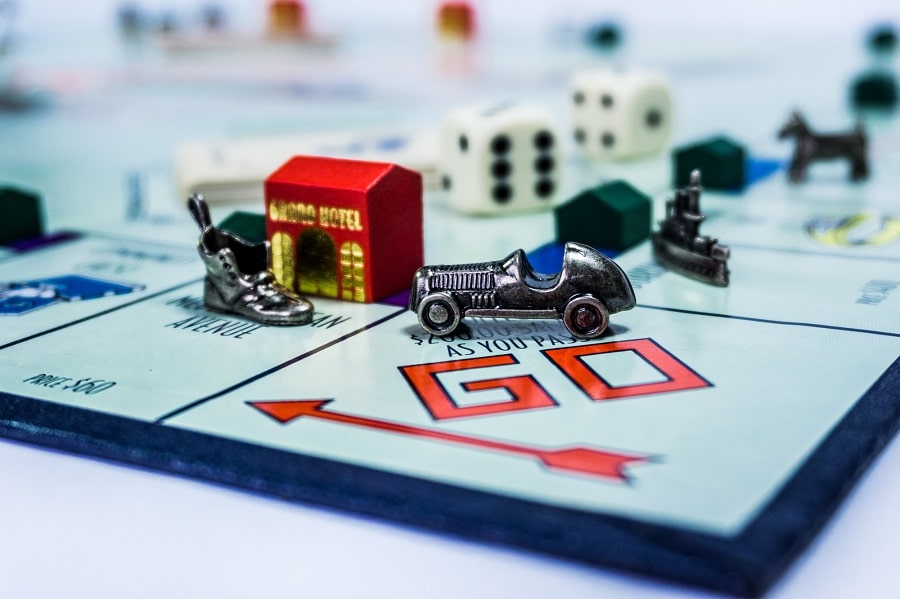 Sign #12 you've got a bad bathroom remodeling prospect – The 'Scenarios-R-Us' Prospect
So, not sure what a 'Scenarios-R-Us' prospect is? Well, I'll bet you've encountered them many times before, you just didn't have a name for them. So – let me introduce them to you.
These are the prospects who want you to quote 'multiple scenarios.' They'll ask you; can you price the job with this, without that. Their options and exclusions go on and on and on (and yes, I'm being redundant on purpose here).
The best way to work with a prospect like this is to start with a broad budget (before you allow yourself to go down the rabbit-hole and become reincarnated into a never-ending quoting machine). Then use allowances so quoting won't become a job unto itself.
These 'Scenarios-R-Us' prospects aren't necessarily bad, but they need budgeted costs to see if the bath remodel will be affordable, just let them suck up all your time in the process.
Sign #13 you've got a bad bathroom remodeling prospect – Your prospect needs it done ASAP and wants a 'penalty clause' added to the contract if the job is not completed on their proposed schedule
This can be a difficult situation. You've got an extremely motivated prospect. In fact, they're so motivated and need things done in such a tight time frame they want to sign the contract RIGHT NOW (of course they're assuming you'll accept a penalty clause if you go beyond the agreed upon date).
So – you start thinking of everything you can do to 'turn the world upside down' and make it happen. However, you know all the stars must align for you to hit their proposed date. And with a tight labor market and supply chain challenges up the wazoo, you know you'd be sticking your neck out on this one. What do you do?
Unless you want to be completely stressed, walk from this deal (or insist the penalty clause be removed). There are simply too many uncontrollable variables which could bite you in the back end in the remodeling world we live in today.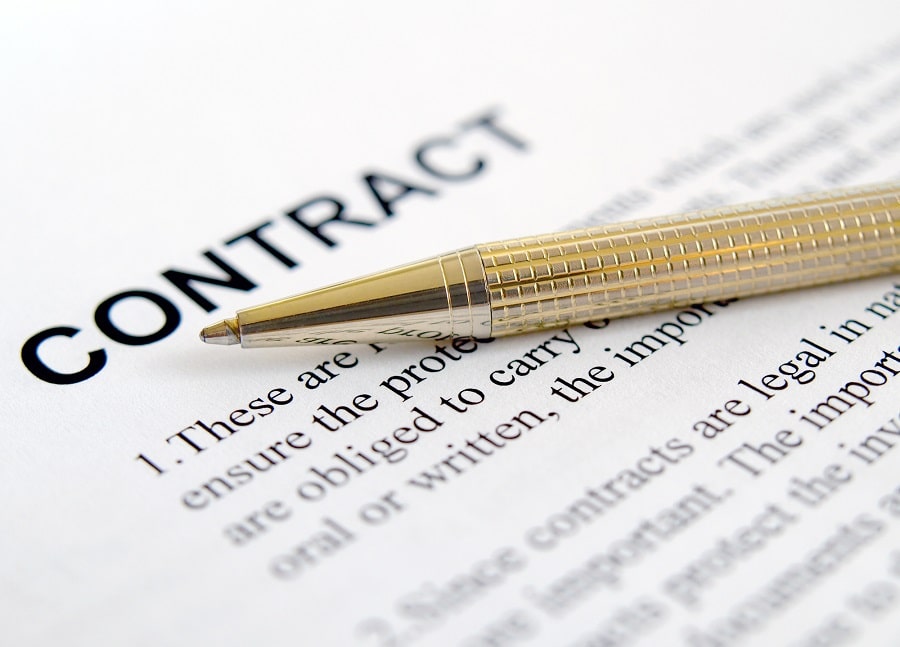 Sign #14 you've got a bad bathroom remodeling prospect – They tell you your prices are waaaay out of line
Here's one thing I'll be bold enough to say, if you've never been told your prices are too high, then you're charging too little.
However, whenever someone tells you your prices are too high isn't always a problem – it could be a lack of communication.
Maybe they received lower quotes which excluded key elements for a quality bathroom or used inferior materials. When you're told your prices are out of line – it doesn't automatically mean you have a bad prospect, but it certainly does mean you need to 'seek understanding.' Start by asking, "Why do you say that?" Then listen intently to their answer.
Next do your best to sell the value of your offerings (and/or to value engineer cost out of the job which won't compromise quality). You could end up finding after they understand your value, the price doesn't seem too high. Or you could find they want a 'cheaper job' and the value you're putting in is something they're not willing to pay for.
No matter which 'direction' this situation takes, don't get defensive first, and ask questions later. Seek understanding. Then after restating your 'value' (or changing what you're putting into the project) determine if you are (or are not) a good fit. And as O.J. Simpson's lawyer Johnnie Cochran would advise, "If you don't fit, you must acquit."




Sign #15 you've got a bad bathroom remodeling prospect – They tell you they can do the job in 'X' days or less
After explaining your design and quote the prospect asks you, "So, how many days will this bathroom take?" Let's say you reply, 7 days. Then they come back and say (kind of reminiscent of the old show Name that Tune) "I could do that job in 4 days or less."
At this point you can explain your labor estimate and if they still think you're taking way too long, it's best to pack up your bags and move on. A job well done cannot be rushed. If their expectations are unrealistic, you will either need to (a) call their 'bluff' (and challenge them to do the job in 4 days or less) or (b) let your competitor deal with their unrealistic time expectations.
So, are you now better qualified to know a bad bathroom remodeling prospect when you see one?
Although I tried to write this article in a 'tongue and cheek' manner, I know bathroom remodeling is a bad business when you end up on the receiving end of the customer from hell. And I've seen good contractors get 'slammed to the mat' when they take on difficult jobs with even more difficult customers. And more than anything, I don't want to see this happen to you.
And towards this end, there's 3 key things to do to not get caught up with a customer who makes your life a nightmare. They are:
#1 – Stay true to your process (or develop a structured process if you don't have one).
#2 – Know your numbers – Don't be swayed by customers who tell you your labor estimate or material costs are too high. Seek understanding, then explain your value.
#3 – Don't be steamrolled – Overbearing customers who 'convince' you to do things you're not comfortable with WILL NOT be your 'little fre' (as Tony Montana in the movie Scarface would say) if 'crap hits the fan' and the job doesn't go as planned.
And while we could all value from the sage sales advice of the 'late great Dicky Fox from the movie Jerry Maguire' (and for fun check out some of his immortal words in the YouTube clip below) and "roll with the punches" when things don't go our way, we also shouldn't be stupid enough to 'take all the punches' from bad customers who are (seemingly) on a journey to make your life a living nightmare.
Thanks for reading. I'd love to hear your crazy remodeling prospect or customer stories and what you've learned from them in the comments below.
And if you want your remodeling jobs to go smoother with lesser labor costs (OK – this is where the self-serving pitch is located) – my company wholesales unique lines of grout free wall panels, low profile shower pans and glass shower doors and would love to help you and ask about our bath remodeling dealership program.
And I promise you if you work with us and these products, you'll NEVER have a bad customer again…. OK, I lied – Mike
###
If you'd like to connect on LinkedIn, you'll find me https://www.linkedin.com/in/mikefoti/
---
Tags: bad bath remodeling customers, bad remodeling customer, bad remodeling prospect, bath remodeling business, bath remodeling business strategies, bath remodeling contractor, bath remodeling estimates, bath remodeling prospects, bath remodeling sales, bath remodeling sales strategies, bathroom remodelers, bathroom remodeling advice, difficult remodeling customers, difficult remodeling prospects, labor only remodeling, labor only remodeling contracts, sales advice for bathroom remodelers
Mike Foti
Mike Foti is the President of Innovate Building Solutions.
Mike Foti
Mike Foti is the President of Innovate Building Solutions.