7 Critical Changes You Need (Post COVID-19) to Keep Your Remodeling Business off Life Support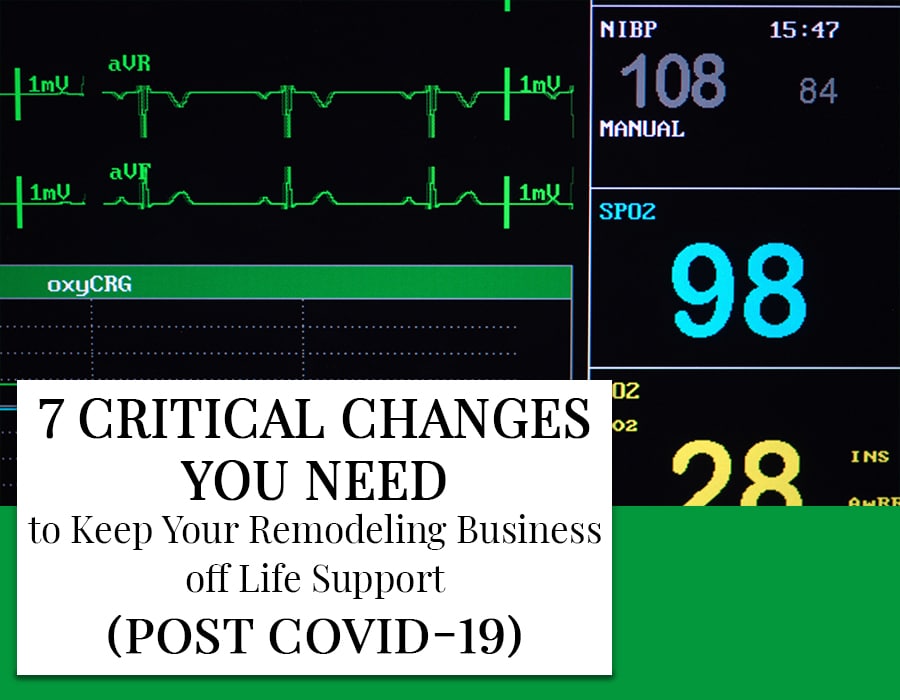 Anyone who knows me will tell you I'm the ultimate 'glass half full' guy. But no matter how you slice it, being either a supplier to (or a contracting company in) the remodeling industry during the Coronavirus is SCARY!
'Stay at home' and 'shelter in place' orders are essential tools Governors have used to flatten the spread of this nasty virus (and the Governor of my home state, Mike DeWine of Ohio has done a masterful job with this). They're using these tools to protect us ('er that would be stubborn contractors and suppliers) against conducting 'business as usual' and endangering our people. Let's face it – these orders have not been 'our little 'Fre' (as Tony Montana in the movie Scarface would have said) to explosive business results.
Our bottom-line is getting walloped. Cash is trickling in. Keeping everyone busy, is nearly impossible – even if we have accounts who are considered 'essential.' Supply chains ('er people who can get us our stuff) are becoming an 'unchained melody.' They're breaking down daily. I have 2 suppliers thus far who shut down.
The 'glass half full' guy in me has confidence our health care professionals along with capable state leaders (we're fortunate in Ohio to have Mike DeWine, Dr. Amy Acton and Jon Husted charting our course) will help us to flatten this curve EVENTUALLY. However, I also don't think it's smart to 'sit back' and expect things to bounce right back when the storm is over (I'm an optimist, but my glasses aren't that rose-colored to think a 'wait for good things to happen' strategy is the way to go!).
You may be asking why I don't think things will bounce right back? Well as an owner of a remodeling business, a nationwide building material wholesale company and a homeowner living through this mess, I believe the challenges of this virus will be embedded in our psyche and those of our customers as well. Here's 4 reasons I think this:
Reason #1 – Our cash has been crunched – You may have to dip into savings. You may be cashing out investments and/or delaying paying bills just to keep your head above water. You're hoping our government 'bail-out' programs will help, but the financial worries will not be forgotten.
Reason #2 – Your customers may be leery to take on expensive projects and purchases – Who could have predicted a problem like the Coronavirus impacting the world ALL AT THE SAME TIME? The word which comes to my mind is UNPRECEDENTED. This 'period of life' will be embedded on our 'permanent record' worse than getting caught trying to pull off a prank in Junior High School. This will make people more conservative with how they spend money (a mini version of the Depression). They will focus more on needs, than wants.
Reason #3 – The 'desire' to have contractors give estimates, and to 'live through' long projects will be even lower than it was before – The larger the renovation project is, the more 'intrusive' it is to the lives of homeowners. And property owners (no matter what we like to think) didn't like us in their homes before the virus. Post-virus they'll be more concerned about sick contractors and diseases spreading. A new generation of germaphobes is being born. Owners will have less 'stomach' for long sales appointments and projects which feel like Eldon the Painter from a re-run of Murphy Brown.
Reason #4 – The Coronavirus will leave a path of destruction which will alter relationships which have existed for years – Not all suppliers will make it 'out the other end' through the rocky economic road of this virus. You will be forced to rethink who(m) you work with. You may need to change the products you buy and who(m) you buy them from.
While all of these (mostly challenging) reasons things will change will turn many remodeler's business upside down, does it mean all is lost and you should 'throw in the towel (or should I say trowel or saw)?'  Well in the most 'poetic' language I can muster I say…
No frickin' way!
What is does mean (for you and me) is our S.O.P. (Standard Operating Procedures) must change. Just because we've had success in the past and 'always done it that way' doesn't mean our approaches will work in our new future. Or in the famous words of Satchel Paige (for non-historical baseball fans Satchel was the first African American pitcher in the American League for my Cleveland Indians) ….
"It's not what you know, it's what you know that just ain't so!" – Satchel Paige
Through these times we'll be forced to change. We'll be forced to pivot. We'll be forced to realize it's not what we know, it's what we know that just ain't so.
While I'm no 'Remodeling Nostradamus' and don't even own a crystal ball (although I did put together a disco mirror ball in college for my fraternity in the 'funk-lovin' early 1980's), I see 'times are a changin' (as Bob Dylan would say). I see the need for remodelers (and those who supply them) to start 'a changin' with them also.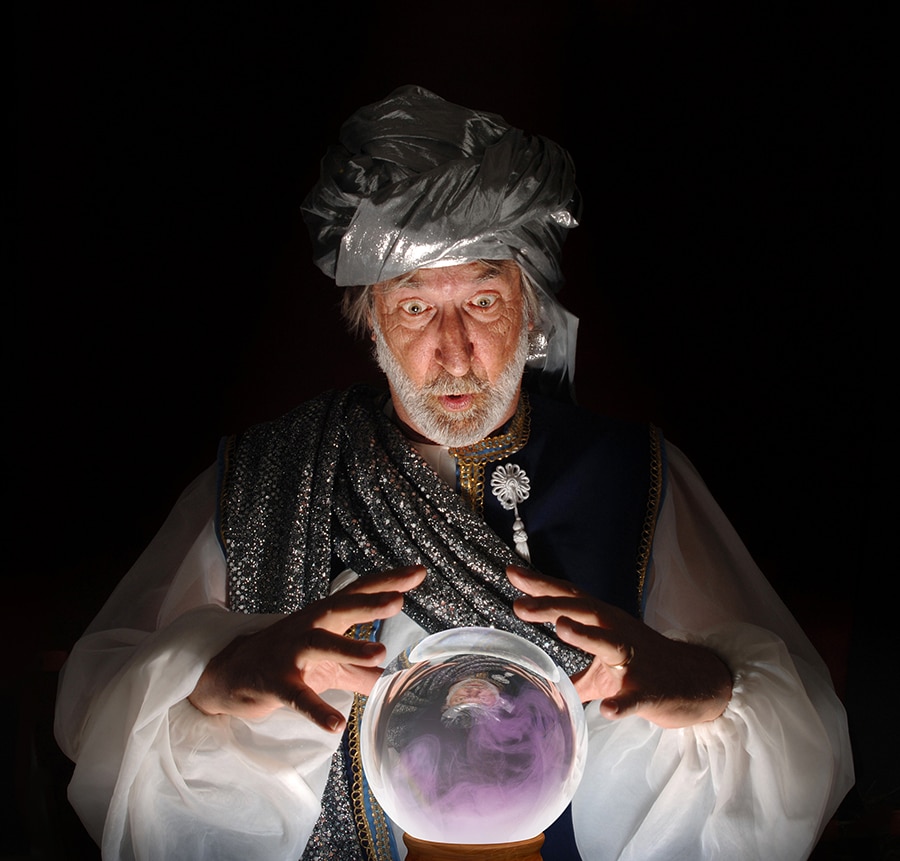 So, what are these changes? More importantly, how can you and I leverage them to not only stay in business, but thrive through a 'remodeling reset' unlike anything we've seen before? I'll present 7 changes I believe will be 'rockin' our remodeling world. And we'll look at how as remodelers or suppliers we can take advantages of our 'altered state' (to mimic the name of one of my wife's favorite dress shops we would visit before the 'stay at home.'). At the end, let me know which of these changes make sense to you. Or let me know if you think I'm 'full of it' (and my wife would say, I've resembled that remark a time or two). It's fun to learn from different POV's.
Change #1 – There will be increased focus on 'healthier products' and eliminating mold, mildew and doing battle vs. germs.   
Over the last few weeks, I'll bet you all the money in YOUR (dwindling) wallet you've said to someone (or ended an email with) 'stay safe.' What's interesting is the last time our 'safety' was drawn into focus like this was after 9/11. Most people today don't know if they have 'it,' (of course 'it' would be the Coronavirus) but they sure as heck know they don't want to get 'it'… now or in the future. So how will this health and safety concern impact remodeling? Simple, products which make homes healthier and fight germs and bacteria will be hot.
Perhaps it's installing laminate kitchen cabinets with nanotechnology to beat-down germs.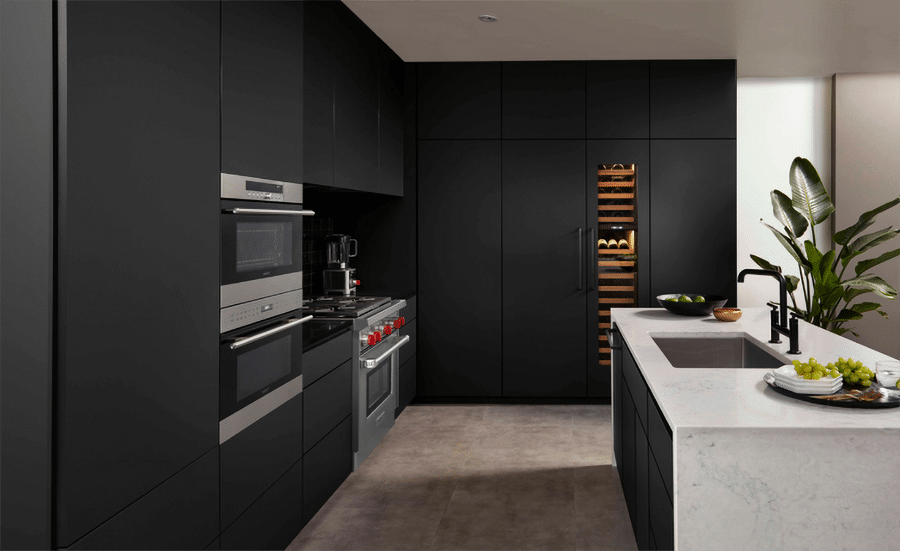 Or it's eliminating grout in favor of decorative shower panels to blow up nasty, moldy tile grout joints.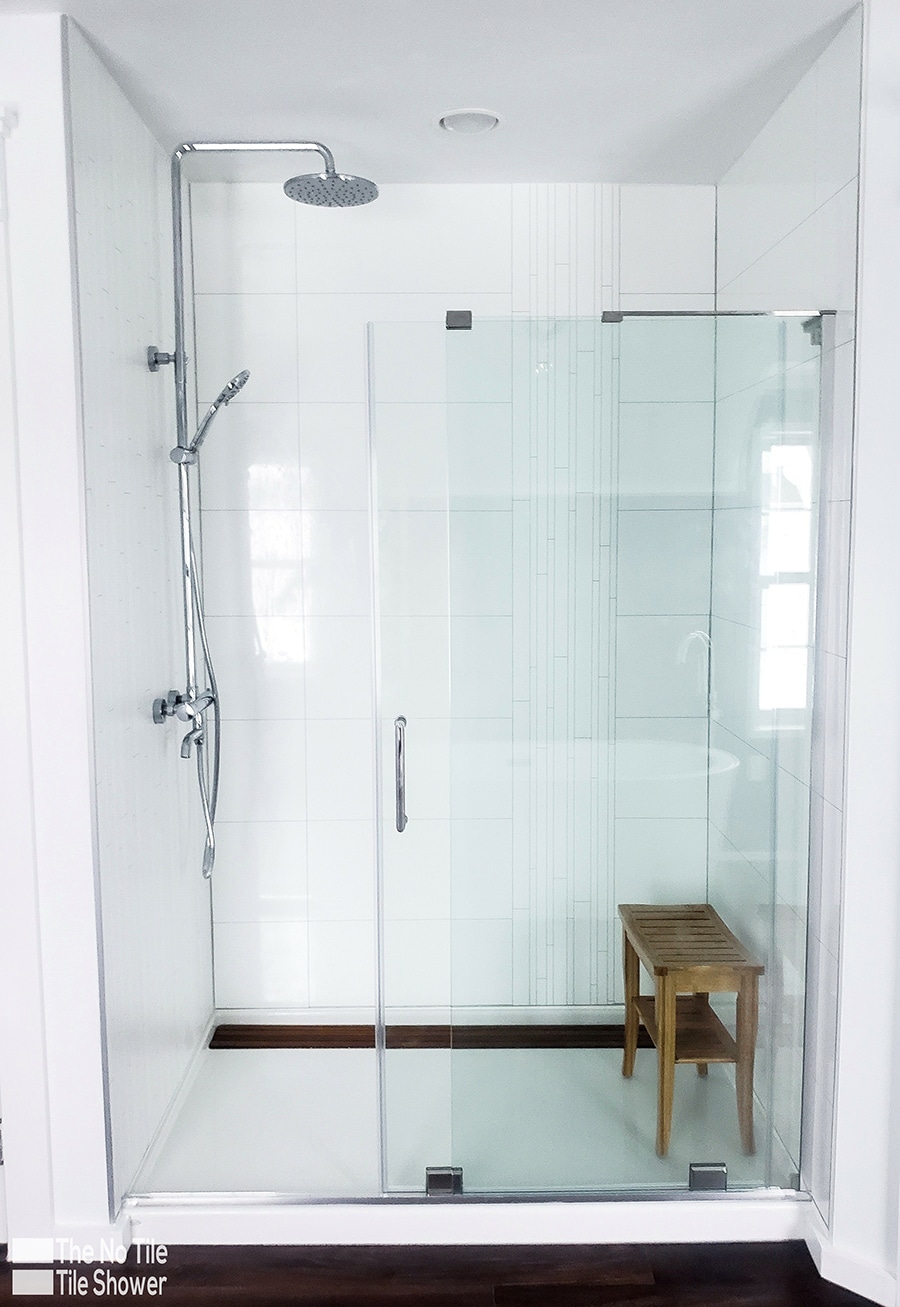 Change #2 – More growth in 'mini-me' remodeling. Small projects will grow better than big ones.
While big projects aren't going away, the plummeting stock market, and (hopefully) temporary cash crunch will stay in people's mind long after the curve has been flattened.
This will impact large-scale projects disproportionately (OK- I threw in that big word to make you think I'm smart, is it working?). Homeowners will favor 'mini-me' remodels.  For example, they may choose to repair an alcove shower vs. gutting the whole bathroom. They may look to reface kitchen cabinets vs. pulling everything out. Even with a stimulus check in hand –people will be more conservative.  
Smart remodelers won't shun 'mini-me' remodels. They won't get stuck in the mindset this job's too small. Some of the 'cockiness' in the (formerly) rock-n-roll remodeling industry will begin to chip off.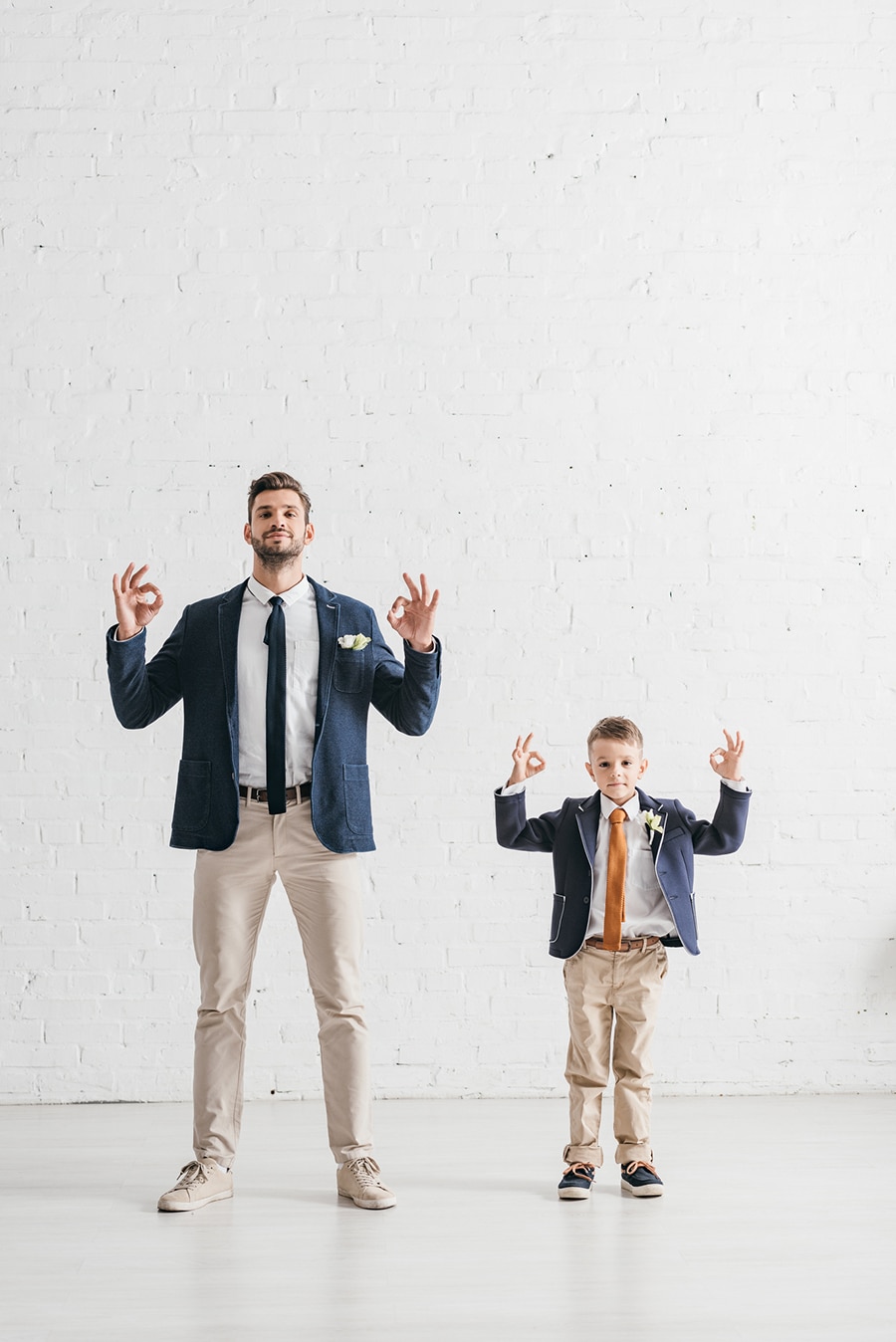 Change #3 – The home office will start to 'get more respect' (as Rodney Dangerfield would say) as a smart space to remodel
If you're a company like Zoom, you (secretly) gotta' love the Coronavirus. There's nothing like state, local, regional governments telling people WORK FROM HOME – IMMEDIATELY!
And you know what's going to happen out of this temporary spike in tele-work? Companies will find they don't need expensive downtown or 'class A' space for their team. More people will tele-work post-Coronavirus vs. pre-Coronavirus.
This presents opportunities for remodeling and home organization companies to grow.
Will custom home office spending rival kitchens and bathrooms? NO WAY. But crappy home offices and working out of dingy basements with bad lighting won't be acceptable solutions for a growing number of work-at-home people.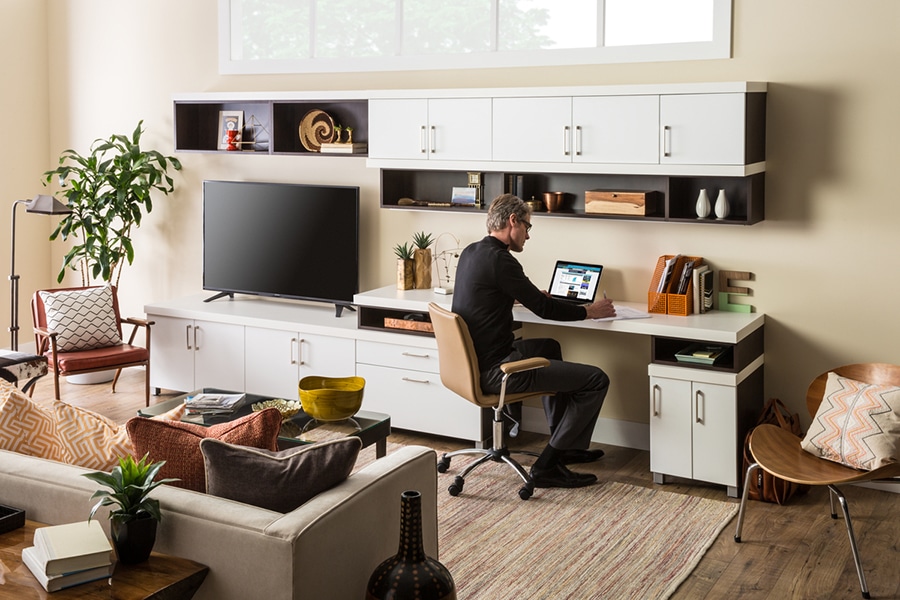 Change #4 – 'No touch' won't only apply to car washes any more. Virtual remodeling and home improvement appointments will save time and become the rage.
Don't you love going through a touchless car wash? Don't you love seeing the fluffy and fresh-smelling purple and green foam covering your windows as your car gets washed. You love not needing to pull out rags and chamois to do it yourself. The car wash is touchless, it's effortless (for you) and it's cool.
And just like you love touchless car washes, homeowners will start to love the 'touchless' (or virtual) appointments (just like Door-Dash deliveries or curb-side material service – see below) they've experienced through the Coronavirus.
Not only will the 'time-honored' tradition of shaking hands start going south, so will owners desire to do lengthy appointments with remodelers.
More will want a 'touchless' experience. They'll want ones which are less hassle and time waiting for contractors to show up for appointments.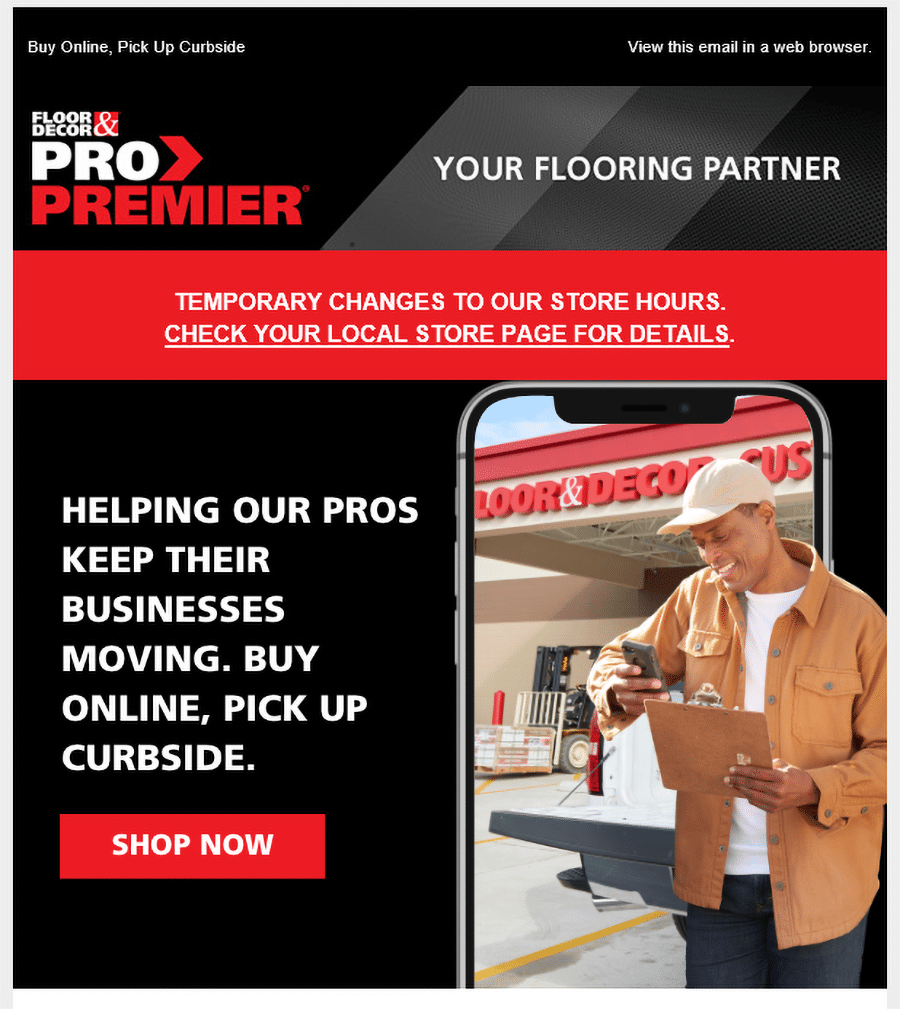 The 'virtual remodeling appointment' has been born and won't be going away. While not everything can (or should) be done without seeing a property –prospects will appreciate time-saving technology-driven design and sales approaches. Google Earth and Zoom meetings will become essential 'tools' in a progressive contractor's sales and marketing 'digital tool belt.'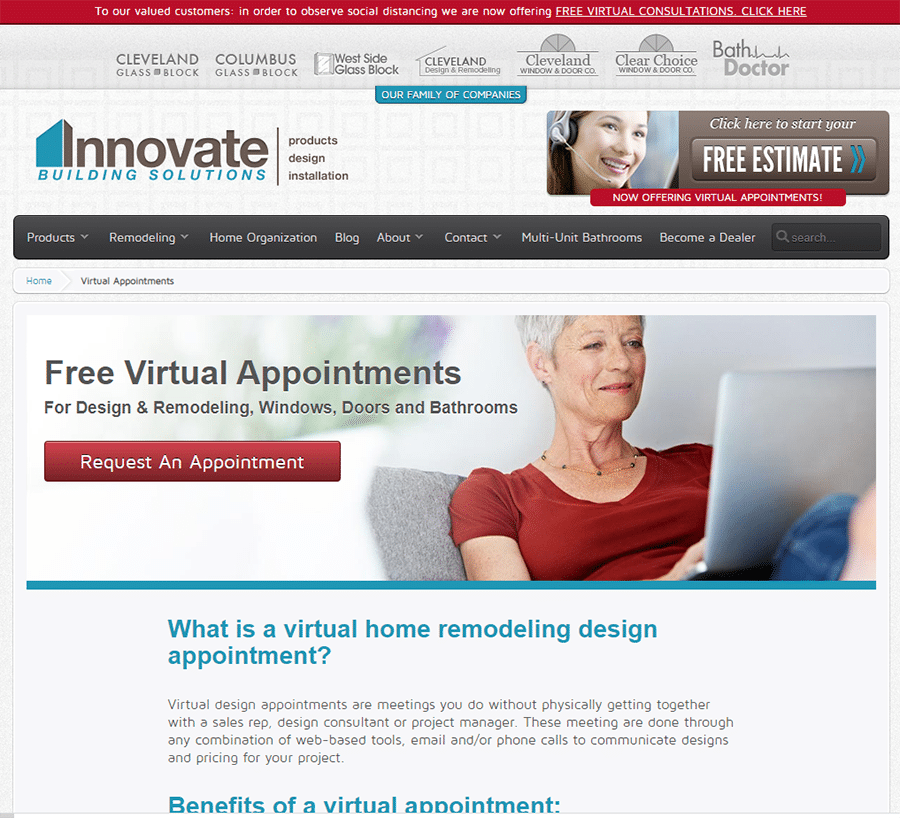 Change #5 – 'Must do' projects will grow faster than the 'want to do' jobs.
After this Coronavirus-lead body-slam to the economy people will 'bunker down' on spending. Remodeling will be the beneficiary of money which WASN'T spent on planes, trains, automobiles and cruise ships in favor of germ-free 'staycations' and home improvements. However, with that being said, there will still be more focus on 'must do' projects than 'want to do' jobs.
So, the leaky shower with nasty mold-infested grout joints will be on the 'must do' list. Repair work, handyman services and small project remodelers will fare well in this environment.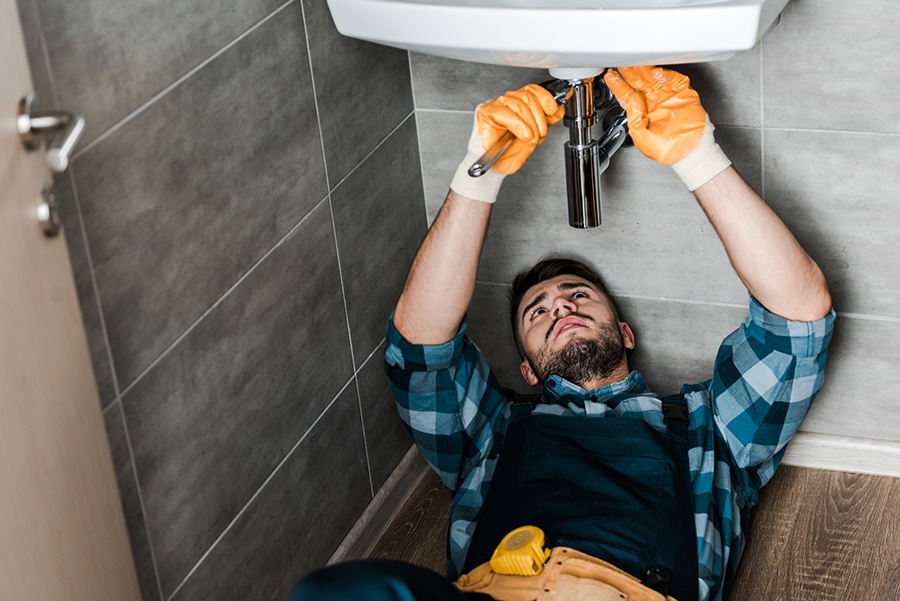 However, the fancy-schmancy gourmet pantry could end up on the 'nice to do list.' Luxury remodelers will need to pivot to smaller jobs (see change #2) or risk hurt.
Change 6 – Listen to Mom. Don't put all your eggs in one basket. Single sourcing is dangerous to your business.   
I don't know about you but during this downturn I have one single source supplier who shut down all together and another who was effectively shut down since 80% of their staff chose not to work. These situations caused a scramble.
The question we all as remodelers (or material suppliers) must think about is what is our 'plan B' if 'plan A' crumbles overnight? Do we have a contingency plan if our A#1 (say that like you're in a Chinese restaurant) vendor cannot take care of us?
If you don't have a plan B – now is the time to look for one. While it's nice to be 'loyal,' it could leave you 'flat-footed' with an empty 'product' bag.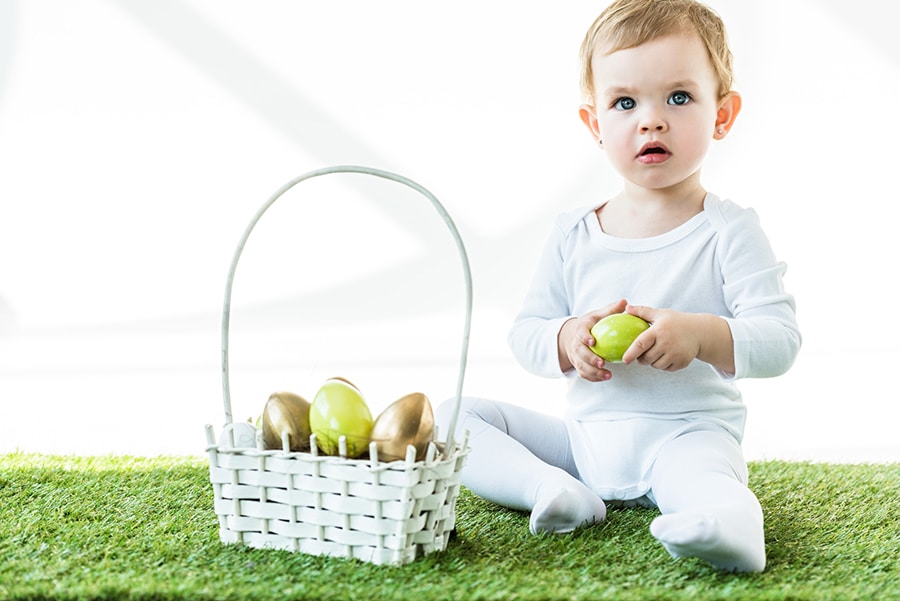 Change #7 – Focus on products which save time and require less skilled labor
You and I must call it what it is. The remodeling process is a PAIN. We are an intrusion on people's lives. Even if we're the most organized, nicest, best communicating remodeler known to man or woman, your customers are still glad when you're 'out-of-there!' They're happiest when they can enjoy their new cool kitchen, bathroom or organized home office (even without your smiling face – imagine that!).
The remnants of the Coronavirus will make owners even happier when remodelers don't take forever to get jobs done.
For smart remodeling contractors this will change product selections in 2 ways:
Quicker to install products will grow. Reducing TOJ (time on job) will have increased value. Consider these thoughts. Why should you continue tiling EVERYTHING – when you could get the look of tile with bathroom wall panels installed in 1/3 the time? Why should you 'stick build' an assembly when you can get it prefabricated and spend less time on the job?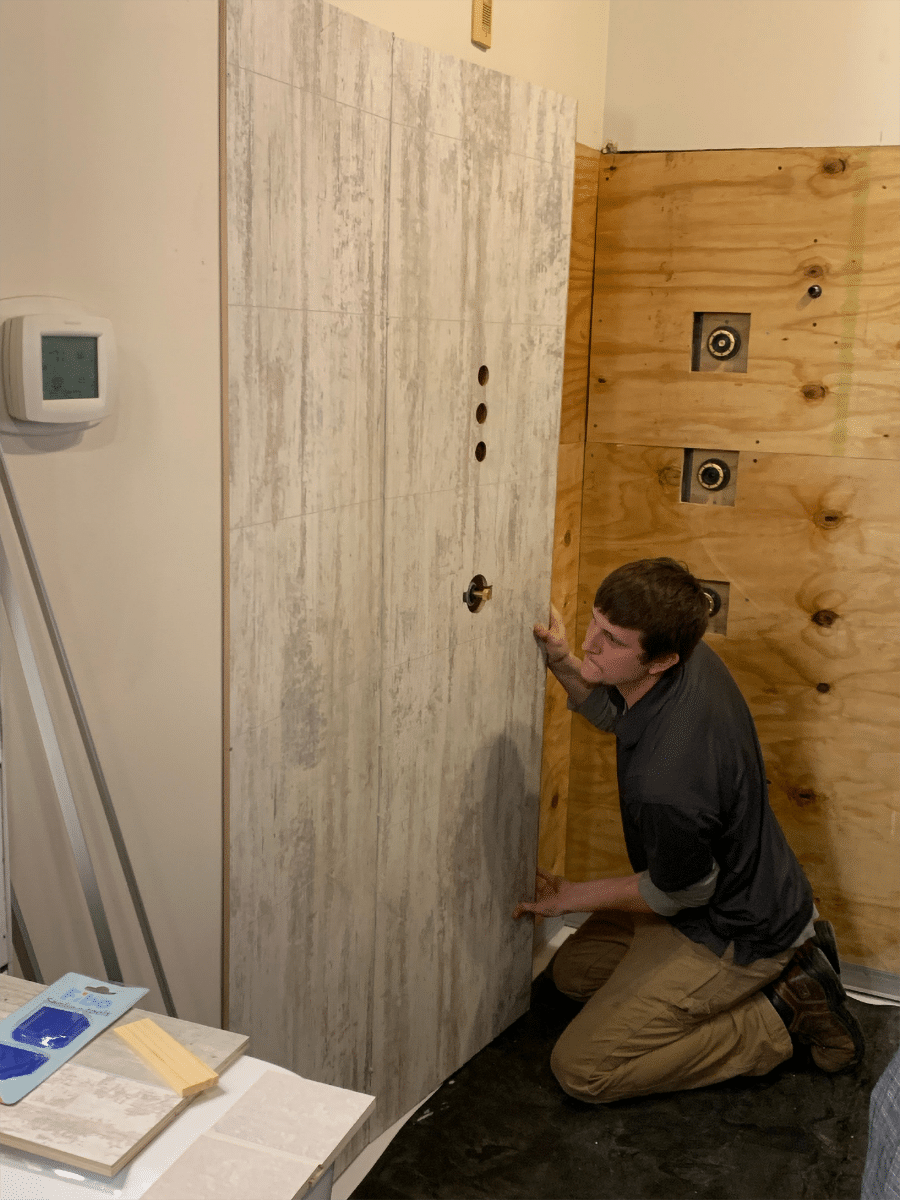 We'll see less exotic custom products shipped from Europe and Asia. The desire for products made in the United States will be higher (who wants to wait for PPE from China now?). Products with dependable lead times (or stocked in the United States imported products) will be the 'ventilators' of remodeling projects to make sure your customer's aren't gasping for air, dying (OK – not literally) to have you out of their house!
Conclusion – I may not be a 'Remodeling Nostradamus,' but I'll guarantee these post-Coronavirus 'times are a changin'
While you and I might wish life would return completely back to normal (as if the world-wide pandemic never occurred), that 'ain't happenin'! You and I aren't the same. Our customers aren't the same. Living through our first (and hopefully last) pandemic will not soon be forgotten.  
We are changed. Our customers have changed. Winning remodelers will change, adapt, pivot (use whatever term you'd like) to win in a transformed world.
What changes do you see 'a happenin' in our post-Coronavirus remodeling world? Where do you think I'm spot on? Where do you think I'm smoking that wacky tobacci' I (might) have 'smoked, (but not inhaled) back in my Carnegie-Mellon college days?
I'd love to read your comments below or call me and dish out your 2 cents worth.
Whether you agree with me (partially or completely) there's only one thing I care the most for you (and for me). I wish you success in this brave new world (we have no chance) but to be livin' in!
Mike
###
If you'd like to talk to me about the remodeling world (post Corona), or about a cool new line of laminate wall panels we're growing through our non-stocking remodeling dealer network (hey – I've got to pay the bills sometime) call 888-467-7488 and ask for Mike (or the slightly wacky guy who writes these articles). Thanks for reading (and sharing if you like the article)!
If you'd like to connect on LinkedIn, you'll find me https://www.linkedin.com/in/mikefoti/
---
Tags: COVID 19 strategies for remodeling, growing a remodeling business, growing a remodeling business post Coronavirus, growing post Coronavirus, post Coronavirus business strategies, remodeling business strategies, remodeling strategies after COVID 19, remodeling strategies after pandemic, time-saving remodeling products, virtual appointments in remodeling, virtual estimates in Remodeling, why not be single-sourced
Mike Foti
Mike Foti is the President of Innovate Building Solutions.
Mike Foti
Mike Foti is the President of Innovate Building Solutions.