15 Reasons Bathroom Remodeling Contractors Fail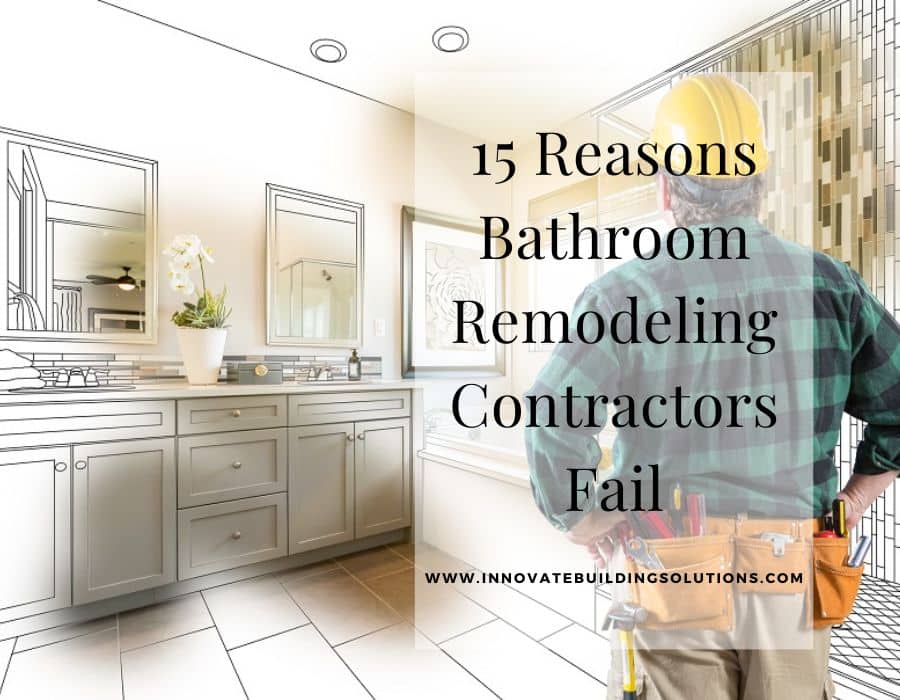 OK – I don't really mean to be 'Danny Downer' (and I really do consider myself to be a 'glass-half-full' guy), but the statistics about construction businesses failing is not good.
According to the U.S. Bureau of Labor Statistics, 25% of construction companies don't survive their first year of business. OUCH! And after five years only 36% are still operating.
Now that sucks! Basically for 2/3 of remodeling businesses started 5 years ago you can say 'bye-bye Felicia' to them.
And I'm sure 5 years ago these startups were all optimistic they were going to make their businesses fly.
So, the question becomes why did the (unlucky) 2/3 end up as 'road-kill' with their dreams of success dashed? Why were they left only with hardship, additional debt, and painful lessons to show for it? What reasons for their failures could they have recognized (and corrected) before their business ended belly-up?
These are the pain points (and mistakes) I'll identify in this article (along with ideas to get a bath remodeling business on track that's currently headed in the wrong direction). I'll show you 15 reasons bathroom remodeling contractors (or contractors of any type for that matter) fail (or don't do as well as they could). At the end I'd love to hear mistakes you've made in your business – and how you've been able to 'course-correct' to steer your 'ship' on a better path.
The reality is a business journey is never easy (and this is coming from a guy who bought my contracting and wholesale business in 1985 – and has certainly made more than my fair share of blunders – and I'll share a few here). So, let's dig in.
Reason #1 bath remodeling contractors fail– Your price is too doggone low
I hear so many installers and salespeople who are planning to start a bath remodel business because the owners where they work today are 'gouging' customers. And while this can (and in cases) is true, what most of them don't realize is the actual cost of running a large-scale retail based bathroom remodeling business.
The 'big boys' (and don't mean to be sexist here) are spending from 12% to 20% in advertising and another 10% in sales commissions. So, their 'outrageously high' price isn't quite as crazy when you factor in their sales and marketing costs.
And while you will need to price lower than the 'big boys' to get started, you shouldn't undercut the market so low you leave no wiggle room to pay for job problems (warranty claims, repairs) which can (and do) happen.
Before you start running appointments have someone be a 'secret shopper' and get competitive quotes for the bath to shower jobs you want to sell. Get a feeling of what materials are being offered at what prices. Then set your pricing based on what the values in your market are. There's no reason to undercut prices by 20, 30 and 40%. You'll just run yourself out of business F-A-S-T!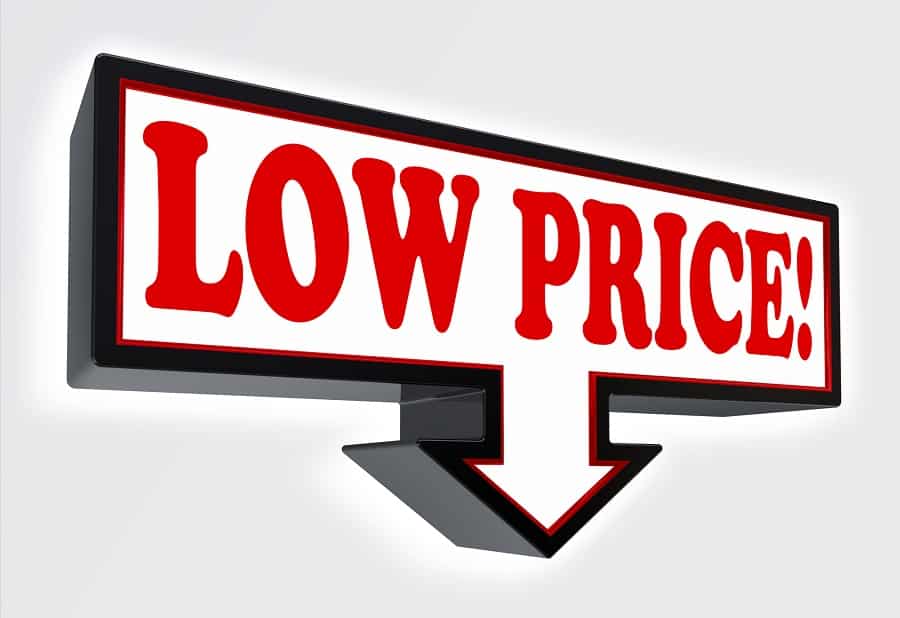 Reason #2 bath remodeling contractors fail– You don't understand cash flow
Let's say you're a home access (or age in place) contractor who solely works on projects which are paid for with state and federal funds you don't get right away. And while it's nice to not have to market to find jobs – if payments are slow – you may continually struggle to make payroll. In this instance look to change your mix of work. Learn how you can market for 'private pay' work where you can get deposits BEFORE you start construction.
Or if the market you're focused on are individual homeowners, can you increase your deposits from 25% to 50% of the job to stay ahead on your bills.
And as I think back, I can remember the little figurine my dad (a commercial mason contractor back in his day) had on his desk. It was a little guy with the words, "Happiness is positive cash flow" at the bottom. I'm sure many bathroom contractors would value from having this figurine on their desk.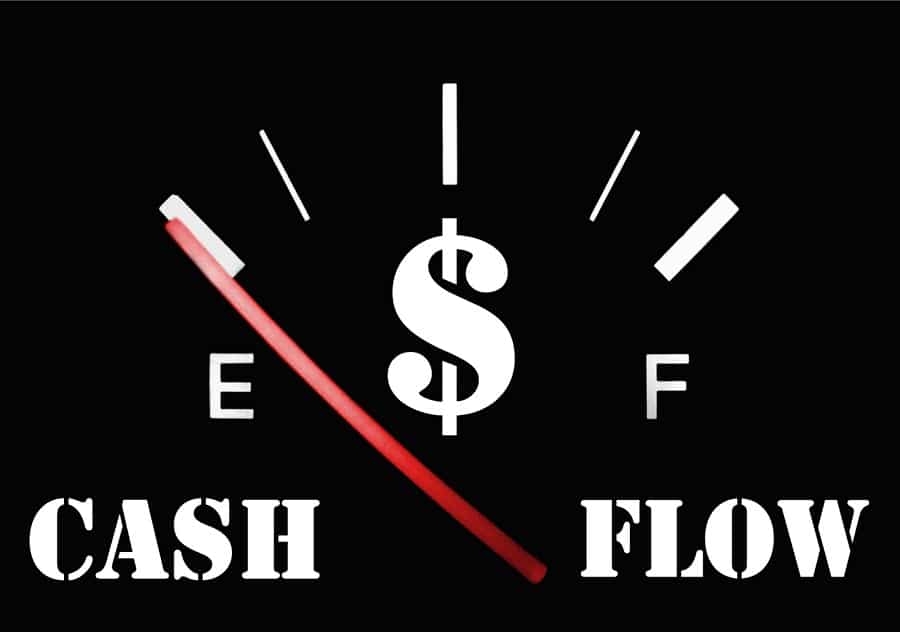 Reason #3 bath remodeling contractors fail– You don't establish a payment schedule up front
No customers like surprises – especially bad surprises when their contractor 'hits them up' for money in the middle of the job (especially if they weren't expecting – or budgeted- for it).
In your contract be clear how you'll expect to be paid (and/or the timing of your draws). Failure to do this will cause hardships for you AND your customer if the job is delayed because you aren't getting materials (or a subcontractor refuses to come back to the job until their invoices are current).
Reason #4 bath remodeling contractors fail– Your 'old-school' ways aren't helping your business
Efficiency and effectiveness are tied at the hip with profitability. However, there are many contactors who are as stubborn as mules. They refuse to look into more efficient installation methods (or products) or tools to be more effective to generate revenue.
For example, some bathroom contractors only do tile showers even though they know they're uber-time-consuming and finding a decent tile sub is a needle in a haystack experience. And while there are shower wall panel systems which do a nice job creating the tile-look and will shave days off the project, they're still not interested because they're stuck doing 'old-school' tile showers (even when their customers tell them they hate grout).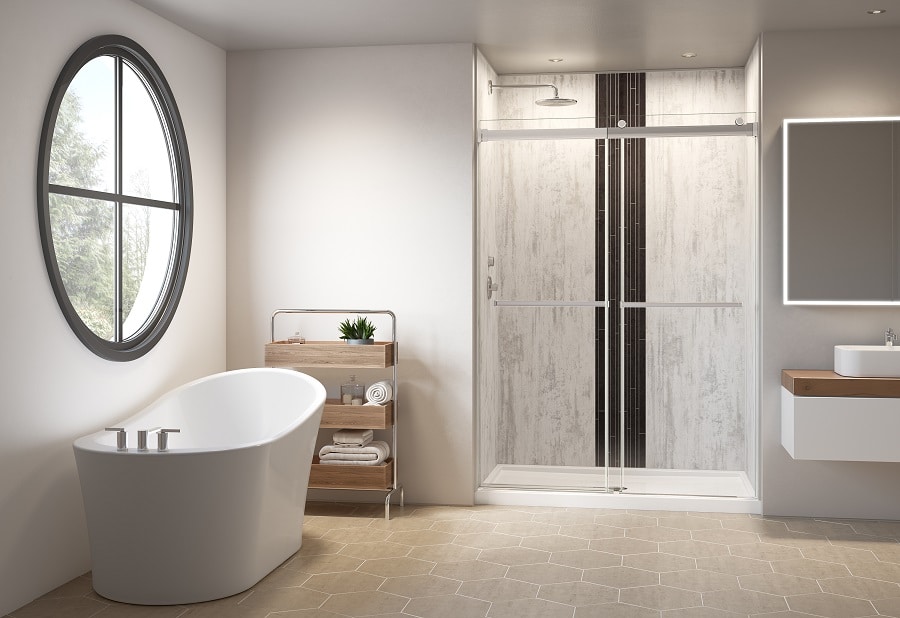 Or some bathroom remodeling contractors continue to rely on forms of marketing which have become less and less effective over the years. This could be print advertising, home shows, yellow pages – you name it. First start measuring the sales your marketing spending is bringing in and comparing it to your costs. Then don't be afraid to experiment looking for more effective approaches (and digital is certainly a new category to consider).
Reason #5 bath remodeling contractors fail– You rely on 'W.O.M.' (word of mouth)
Who doesn't like a 'word of mouth' lead – or referral? They're the best.
However, when the economy gets slower (which is happening now), if your WOM network is struggling to keep up with inflation, you'll start watching your lead flow come to a slow drip.
Relying only on W.O.M. is a K.O.D. (Kiss of Death) in a down economy. If you look to make money, be prepared to spend marketing money to make money– especially if you want to keep your business alive in difficult times.
Bottom line – the 'free lunch approach' ('er waiting for WOM for leads) can be disastrous when the economy isn't strong.
Reason #6 bath remodeling contractors fail– You suffer from B.H.S. (Big Head Syndrome)
I remember an ex-employee who left and started his own business. Then he poached a couple of employees. He had some initial successes. Then he started 'waxing poetic' on social media espousing his extensive business intellect. His 'head' was growing by the day.
A few years later he was out of business. He was back working a 'day job.'
And while it's true every successful bathroom remodeling contractor has blunders along the way, if you start bragging about your own successes and B.H.S. (Big Head Syndrome) takes over, it's then the slippery slope of your downslide is beginning.
Make sure you surround yourself with someone who can call 'B.S.' on you when you start believing your own 'press-clippings.' Business has a way of humbling even the best.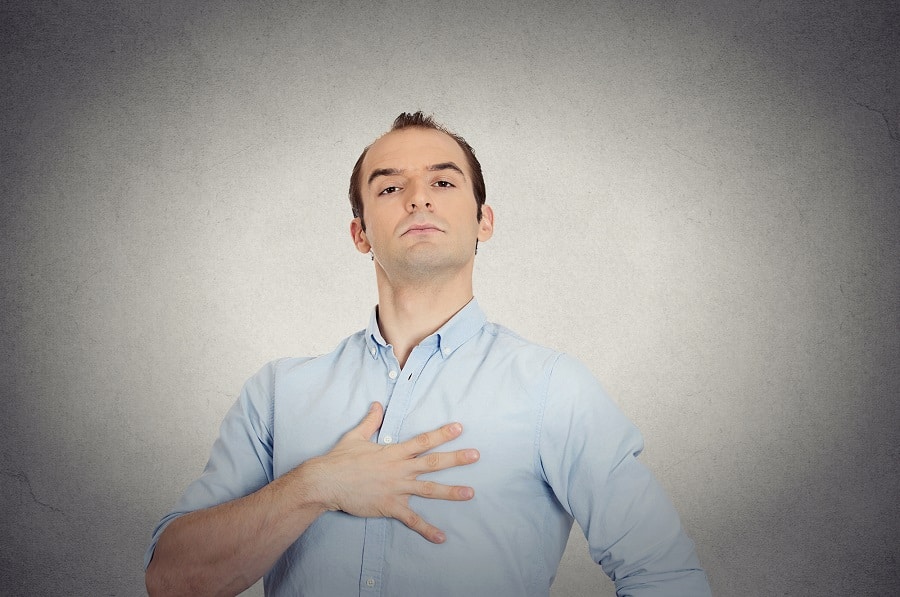 Humility breeds longevity.


Reason #7 bath remodeling contractors fail– You make a lot of money, but you spend even more money
Sports stars have never been thought of as the best money managers, so when Patrick Ewing (the multi-million dollar earning All Star Center of the New York Knicks) said, "We make a lot of money, but we also spend a lot of money," it wasn't a surprising quote (although it was funny to the rest of us NOT on a guaranteed multi-million dollar contract). After all, it's sad how many big-dollar sport stars end up broke once their playing careers are over.
And while it's not unusual to find examples of overspending athletes, they ARE NOT alone in stupid spending.
No, bathroom remodeling contractors who get a taste of success (see reason #6) have also been known to go on spending sprees as well. And who wouldn't be proud to buy (on credit) a big-ol new truck with your company logo plastered on the side? Or who wouldn't love to take a fancy trip around the world with their family and leave their 'minions' back home to do all the work keeping the business running?
Just like we talked about in reason 6, don't let success cloud your business judgement. When it comes to buying business assets (trucks and equipment) consider how often they'll be used. Consider if it's best to rent or buy. Consider if you should buy new or used. Don't be 'showy' at the expense of profits.
And whatever you do, don't' go draining money from the business the first time you see a large bank balance. Know what expenses you have coming. Think through future investments you need to go to the next level. Be conservative when drawing money out of your business.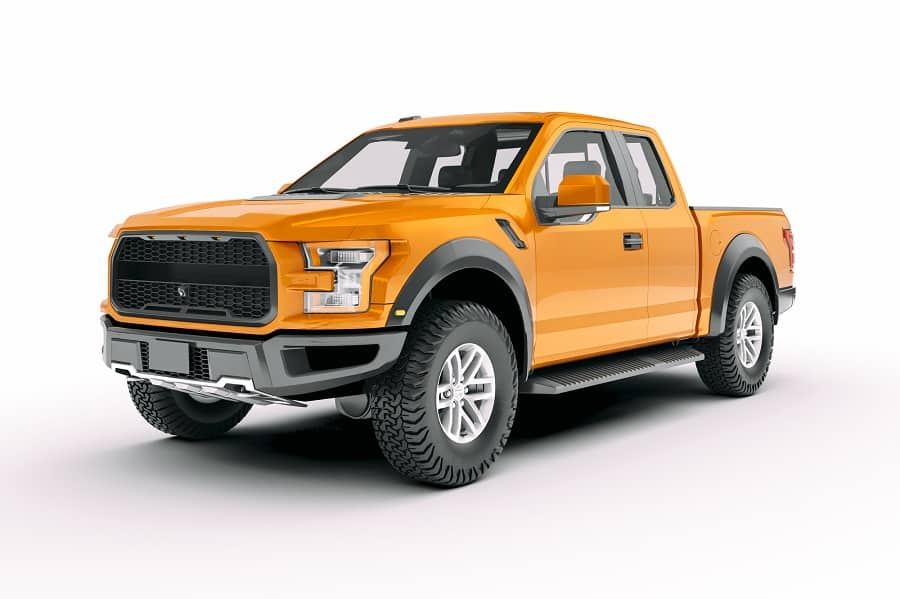 Reason #8 bath remodeling contractors fail– Your web site is poor (or non-existent)
Your mom told you how important a good first impression was.
And in today's business world, the first impression of your business IS NOT your fancy logoed truck, or how spiffy your (Tim the 'Tool Man' Taylor) power tools are – it's your web site.
And if your web site looks like your 15 year old daughter's best-friend made it 10 years ago, and it has zero SEO (Search Engine Optimization) value and doesn't express how you uniquely qualified you are, you're losing leads and not even realizing it.
Your web site should be the hub of your marketing program. If your site sucks – make it a point in 2023 to do something about it. And if you want ideas on how to improve your site read, 'Why I Blew Up my Remodeling and Building Materials Web Site with Over 250,000 Monthly Views.'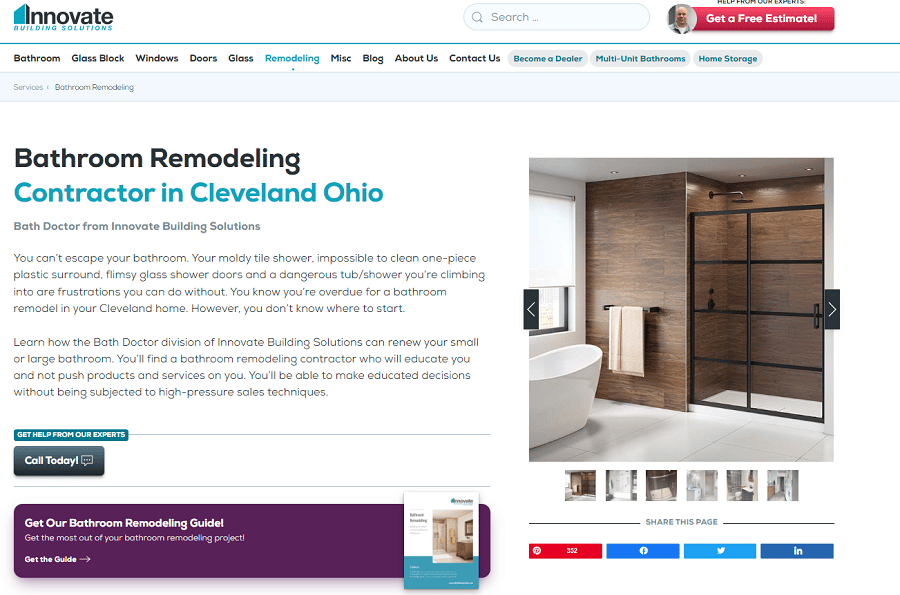 Reason #9 bath remodeling contractors fail– You're a 'craftsman,' not a 'businessman or businesswoman.'
It's great to know how to install a quality bathroom remodeling project. However, it's (by far) not the only skill you'll need to stay in business.
You need to understand the 'numbers.'
You need to know how to market.
You need to know how to sell jobs.
And while you may be proud of your ability to 'work any of your employees under the table,' it'll be your ability to get the most of your field team which will keep your operations running profitably (especially as you grow).
Most bathroom remodeling companies are started by craftsman. However, I'd argue (although I have no statistical evidence to prove this) most contractor failures are craftsman who have no clue how to run a business.
If you're a craftsman, I'd challenge you to put as much attention into learning how to be a businessperson as you did learning the tools of the installation side of the construction trade. Join industry associations. Listen to remodeling success podcasts. Find a mentor.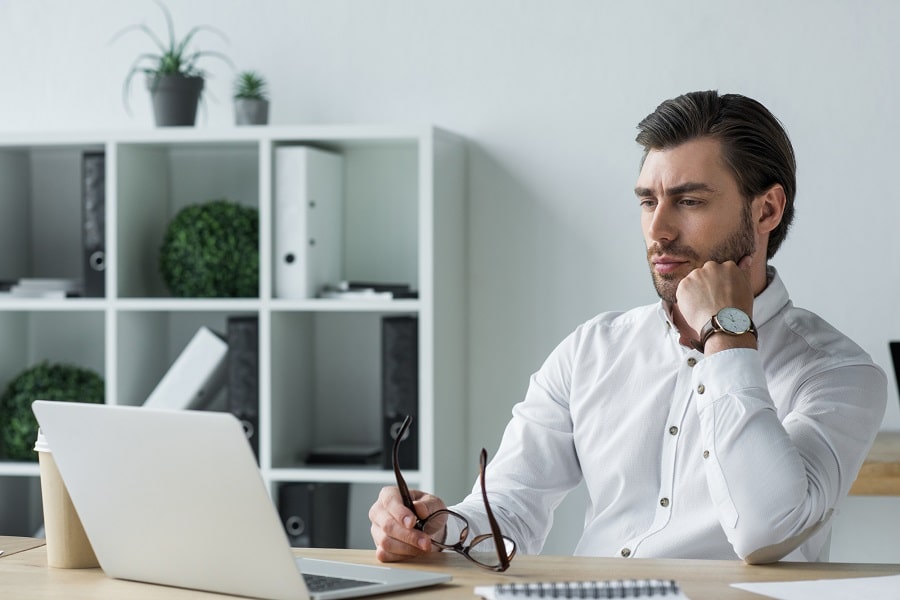 Do NOT go at it alone!


Reason #10 bath remodeling contractors fail– You don't 'discriminate against' bad prospects and customers
OK – I know the term 'discriminate against' could get me in hot water. However, listen to what I have to say before you put your P.C. (Politically Correct) Police hat on. And here's 2 points I'd challenge you to think about.
Not all customers are created equal

You don't want to sell jobs to every prospective customer you meet.
Some customers will bleed the life (and profits) out of you. And if you're not sure how to identify them (and most importantly, how to stay clear of their problems), read '15 Tell-Tale Signs to Tell the Bathroom Remodeling Prospect (or Customer) From Hell.'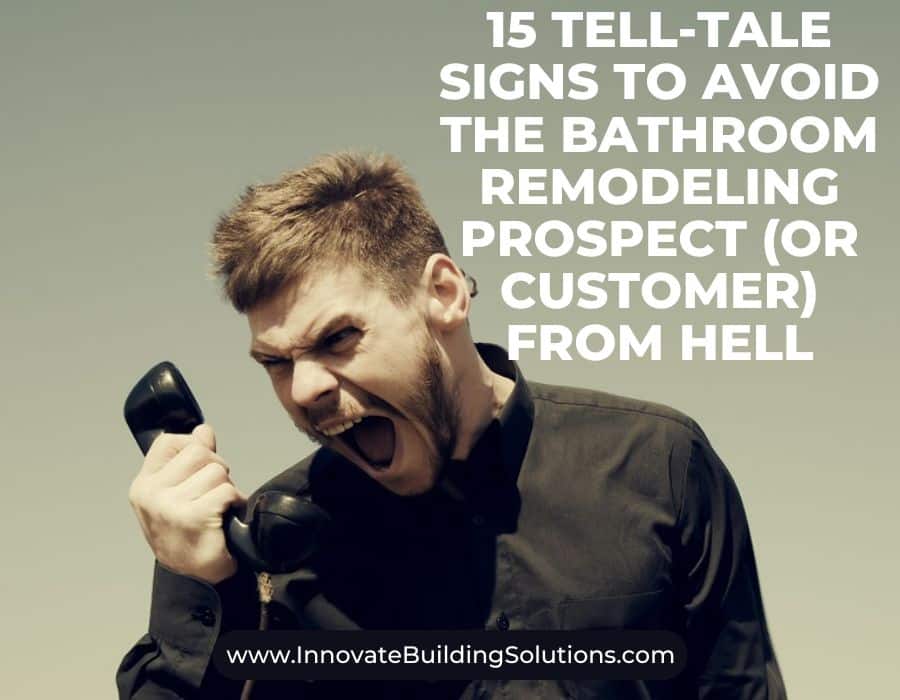 Reason #11 bath remodeling contractors fail– You put up with bad employees
The old saying was to 'hire slow and fire fast.' However, in today's world I'd say this saying needs to be modified and say, 'hire fast, yet thoroughly, then fire fast.'
It's a brutal hiring environment. And if you have a growing company you need to always be 'in the market' looking for people. However – you need to thoroughly 'vet' (and no, that word is not about your dog) people before bringing them on. I'd recommend when you find someone you think is good, make it a priority for EVERYONE you need to make them successful to interview them ASAP. If you wait around, they may be hired (by your competitor) before you know it.
And if you see someone going 'off the rails,' after they've been hired have an open, honest conversation (sooner than later). If you find they're still not 'getting it,' move on (despite the pain you'll feel in the short run being a set of hands down).  
Reason #12 bath remodeling contractors fail– You're gullible to a slick sales pitch
Have you ever made a bad purchase?
And if you didn't put your hand up right now, you're just flat-out lying!
The challenge in business is you and I ARE going to make mistakes. However, we don't want to repeat mistakes over and over and over again (Ok – that's redundant, yet true).
So, I'm going to tell you about one of my blunders. I bought into a pitch from my 'friendly' Client Success Manager (or CSM as the digital marketing company which begins with H and ends with Z calls them). She sold me on a 12 month (practically no-cancellation) contract to grow our bathroom remodeling leads.
And after 4 months when I could see the program was sucking wind, I called my 'Client Success Manager.' She then told me I was 'stuck' (not the words she used) with the contract unless I paid a B-I-G cancellation fee (my words). This made it impractical for me to cut it off. I was 'on-the-hook' for a money losing program for 8 more months! OUCH!
So, here's what I'd recommend. When signing contracts, pay attention to the contracts length and your ability to get out. If you find out you'll be stuck if things don't work out, say no before you start.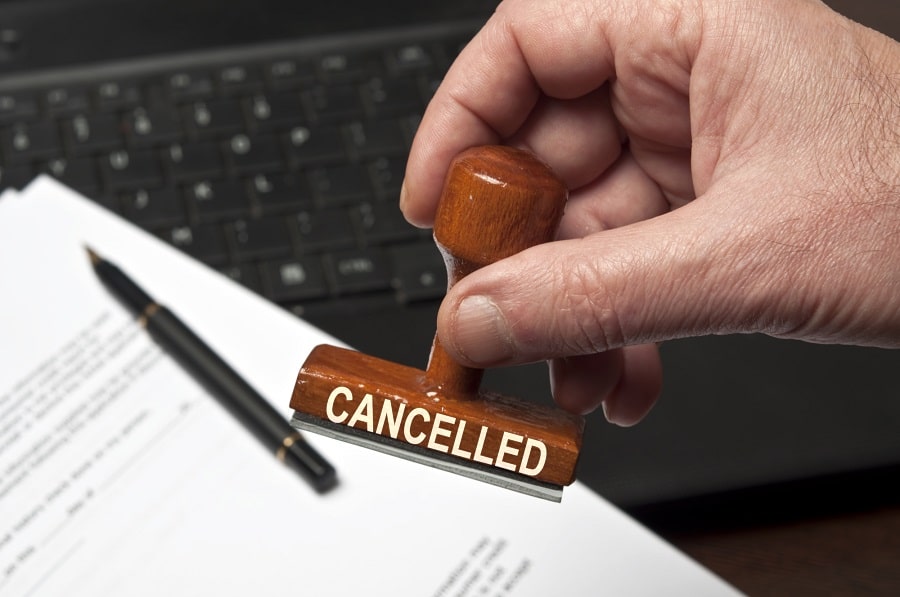 Reason #13 bath remodeling contractors fail– You don't 'pre-sell' your expertise
Depending on your POV I've got some good (and bad) news to share with you.
First – it's not always the smartest and most technically advanced company who gets the call to quote the job.
And second – the company who gets the appointment is the one who becomes KNOWN by the prospect.
And while you can be known through a friend or family (by referral) – it's also wise to become known for your 'expertise' even if the prospect doesn't know you from Adam (or Bob or Sarah for that matter). And right now, you may be wondering, 'what the heck is Mike talking about here?'
Well – if you establish yourself as the expert (at least to this prospect), you'll not only get the initial call, but I'd argue you'll have the inside track (all things being equal, and all things not being equal) to sell the job because they already respect what you bring to the table (or vanity, or shower – you get it).
And how can you set up your expertise? It's by 'pre-selling' (without actually selling) your knowledge writing blogs or creating videos educating people on bath remodeling. Then email this content to prospects consistently. This (little-used) strategy is very powerful. However, I'll be honest and tell you it does require extra work, but if you're not comfortable doing it yourself, you can hire someone to help you.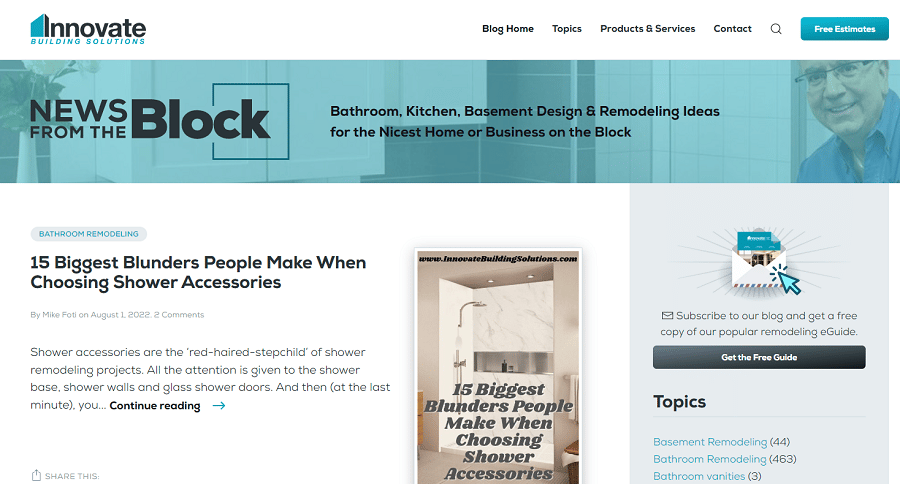 Reason #14 bath remodeling contractors fail– They 'play' in too small a sandbox
I understand the value of 'niching down' and focusing to improve profits. However, if your business is focused on too small a niche, you'll also limit your growth.
For example, my company used to sell and install glass blocks for windows and glass block showers exclusively. And while the good news is this product lasts, the bad news is (for us) the product lasts and rarely needs to be replaced. So – this niche started to limit our growth. This caused me to look for bigger markets (like the bathroom remodeling).
Make sure you don't limit your growth by playing in too small a 'sandbox.'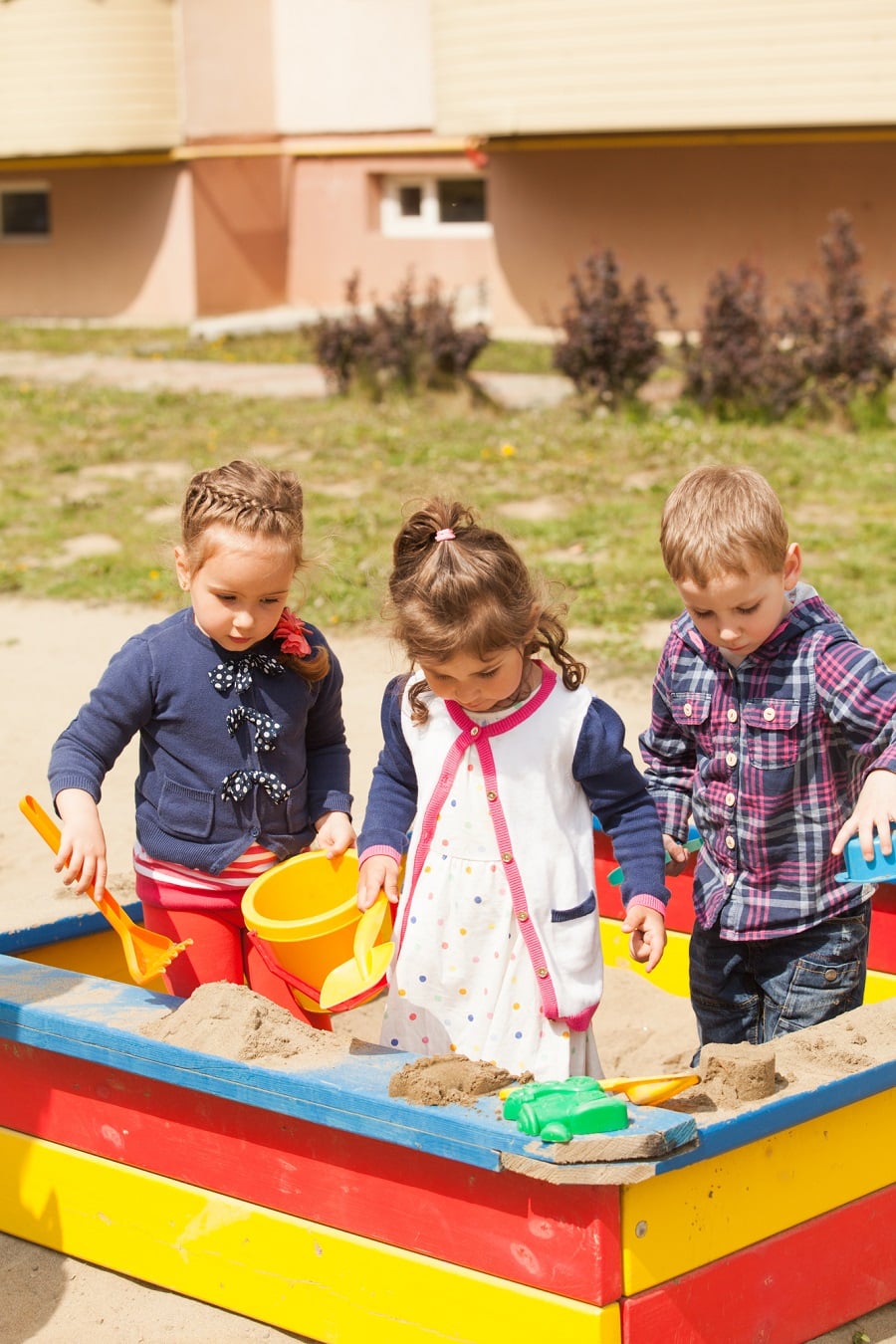 Reason #15 bath remodeling contractors fail– Not looking at how to improve margin dollars per crew per day
Let's face it, it's a pain to find qualified people (and especially field installation people) today. And since most parents aren't telling their kids get into construction, their influence hasn't been helpful to a construction industry which is already hamstringed by a lack of people
So, if you're looking to improve the profits of your business – and you can't for the life of you find good people to work for you – the question is what can you do with the same number of people and still make more money?
I'd argue you need to look at a new goal. And that goal is how can you improve the dollars of profit margin you make per crew member per day.
For example, if you're using cheap shower pans, could you sell a nicer, sturdier shower base (which installs in the same or less time) at a higher price to add to the profits on a job?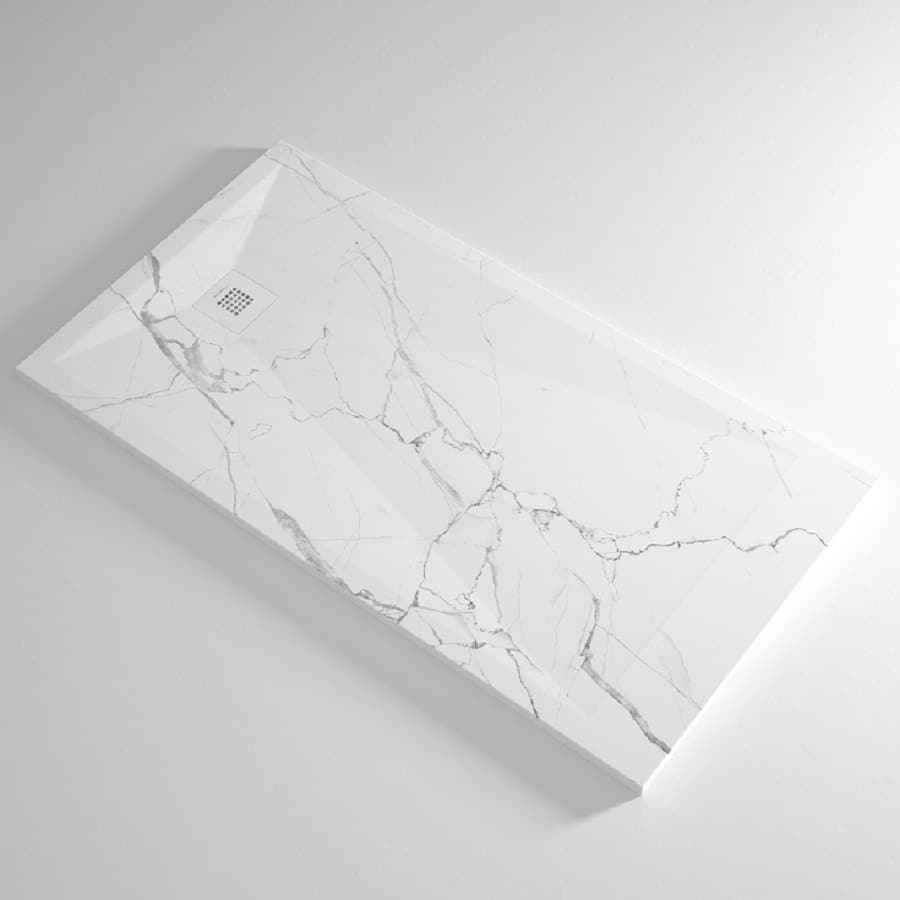 Or could you use grout shower surround panels vs. tile to build the job quicker, and make more money while doing it? Or could you use a 3/8" thick laminate tub surround system vs. a generic 1/8" thick molded acrylic panel system to increase your margins on a project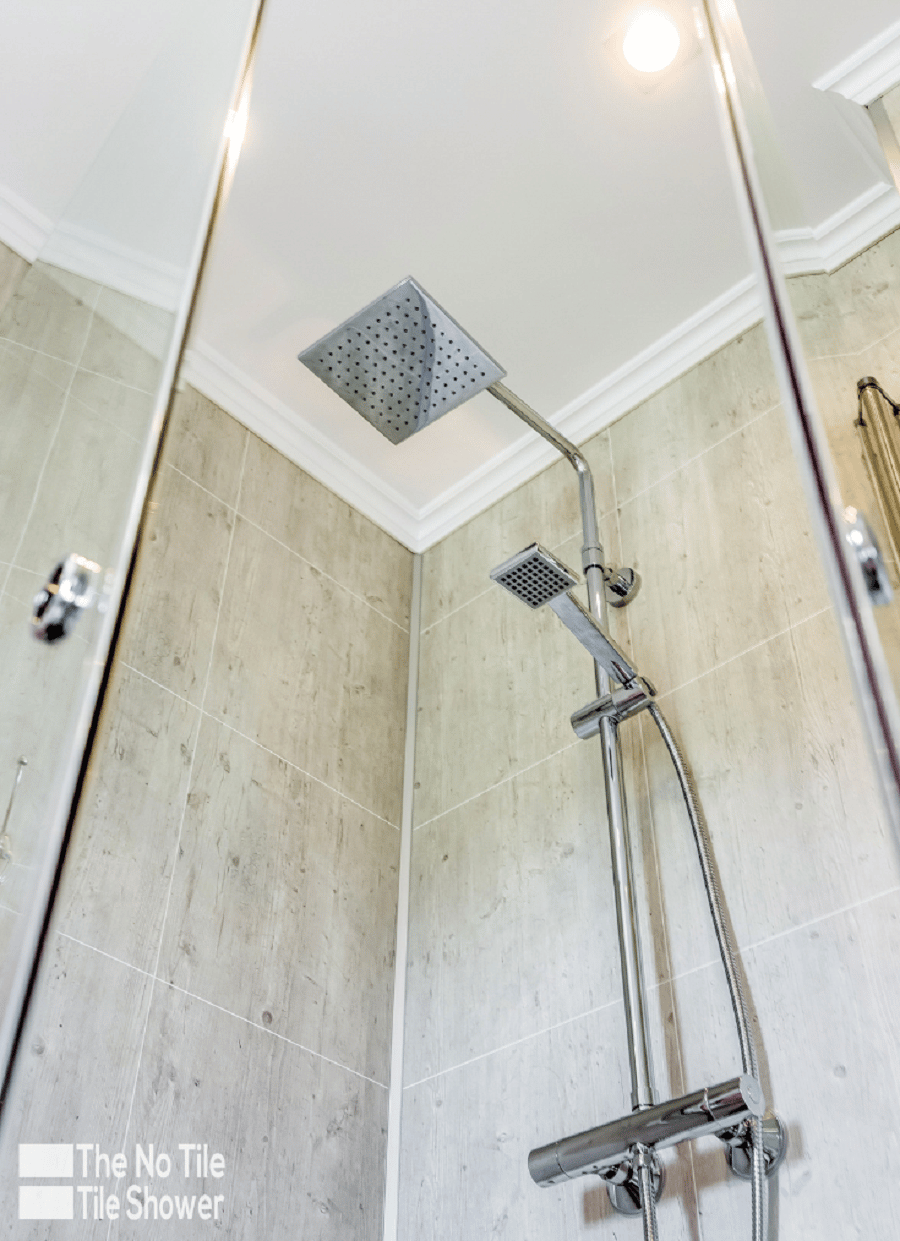 Stop focusing just on margin percentages, look for ways to make more money per crew member per day.
Are you on the path to success or failure? Do you need to make changes to improve?
While I've identified 15 reasons bathroom remodeling contractors fail, the reality is I don't know of any successful businesses which hasn't committed some of these blunders and aren't working to 'up their game,' even if they've been successful for years.
However, I think the challenge is this. You (and I) need to step back from the 'rat-race' and think critically about how our business is structured, the team we have, how we measure successes and whether we have the tools (and products) to succeed in this market with a shallow labor pool and increasingly demanding customers.
And if you're looking for time-and labor saving products to help your bathroom remodeling business me and my team have a few products (not up our sleeves, because our sleeves aren't that big) which can help.
Call 888-467-7488 and ask about our laminate wall panels, low profile shower pans and oversized niches to help your business stand out from your competitors. Earn more margin dollars per crew member per day and watch your profits soar.
Thanks for reading and putting up with my crazy personality!
Mike
###
If you'd like to connect on LinkedIn, you'll find me https://www.linkedin.com/in/mikefoti/
---
Tags: arrogant contractors, bathroom contractor payment schedule, bathroom remodelers, bathroom remodeling advice, be a businessperson not a contractor, blogging for bath remodelers, budgeting for contractors, cash flow for contractors, don't niche down too much, hiring remodeling employees, identify good bath remodeling customers, importance of blogging for a contractor, margin dollars per crew per day, pricing bath remodeling jobs, shower wall panels for remodeling contractors, time-saving bath wall panels, updated bath contractor web site, why bathroom contractors fail, why contractors fail, why remodeling contractors fail
Mike Foti
Mike Foti is the President of Innovate Building Solutions.
Mike Foti
Mike Foti is the President of Innovate Building Solutions.