Tub & Shower Enclosure Products & Services
Bath Doctor (a division of Innovate Building Solutions) helps customers with acrylic bathtub & shower liners and enclosures, wall surrounds, bath accessories, bath to shower conversions, and complete bathroom remodeling.
Acrylic Bathtub Liners & Enclosures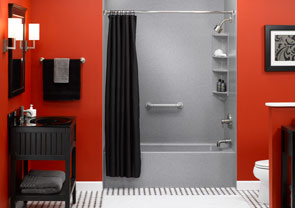 If you're looking for a low maintenance way to quickly improve your bathtub enclosure from problems like mold, mildew, rust and staining – using an acrylic bath tub liner from Bath Doctor is the answer. Our liners are the thickest in the industry and our crews can have the installation completed in one day.
Bathtub Liners & Enclosures
&nbsp
Fleurco Glass Shower Enclosures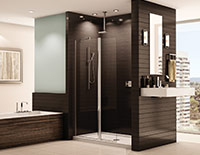 Innovative product design and quality is synonymous with the Fleurco line by Bath Doctor. Combining 9 acrylic shower bases with unique curved and straight glass shower walls and pivoting or sliding doors - this is a line you'll want to check out. We provide nationwide supply (for a DIY person) and installations in the Cleveland and Columbus markets.
Fluerco Glass Showers
Acrylic Shower & Bath Tub Wall Surrounds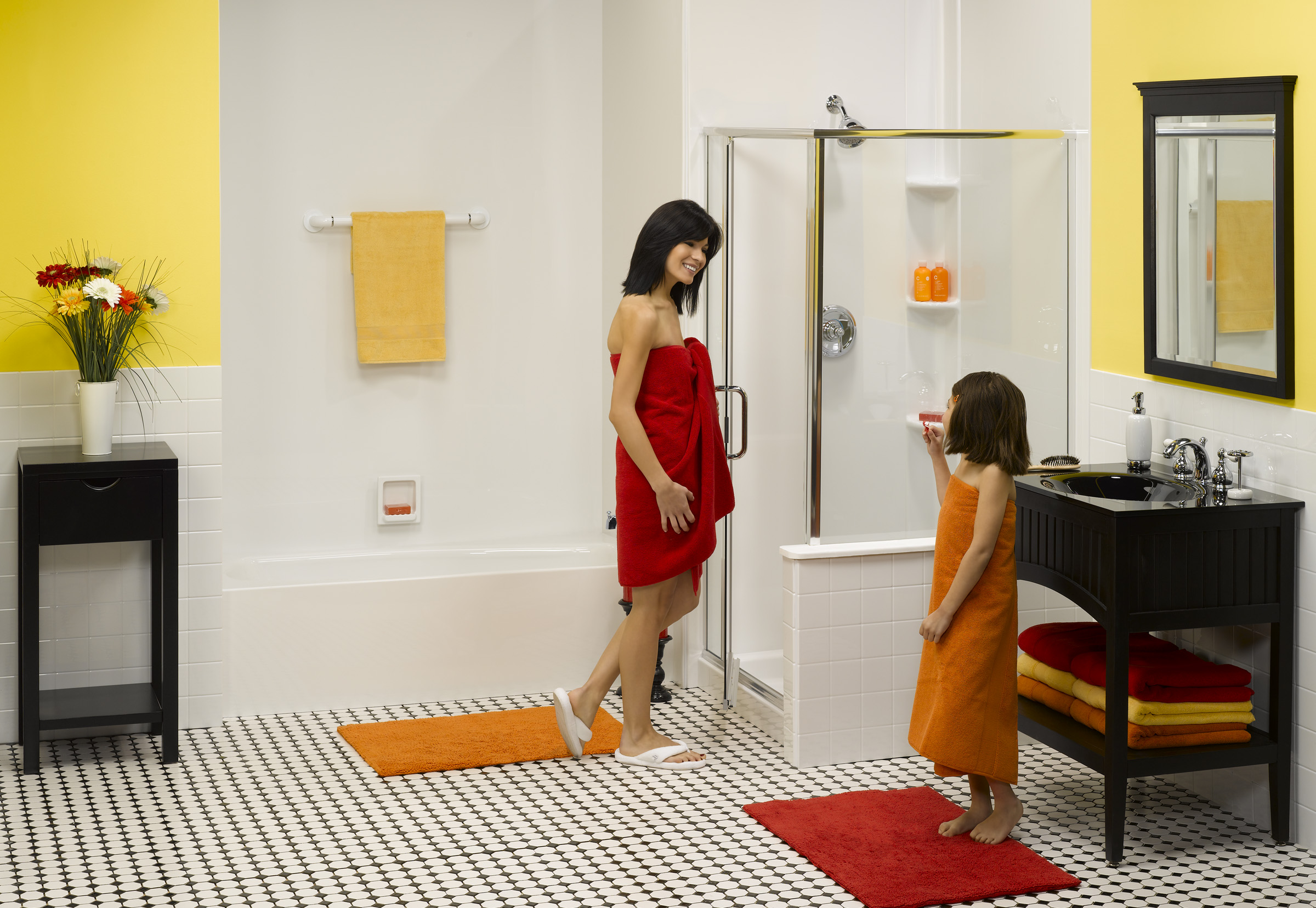 Our goal at Bath Doctor is not to do a project quickly – it's to do it right. While we can design and install many of our acrylic wall surrounds over old ceramic tile – if the old walls are bowed or have mold we will remove the existing materials to have a safe and long lasting project for your family. We offer the widest selection of patterns, colors and styles.
Bath & Shower Wall Surrounds
Sentrel Decorative Shower & Tub Wall Panels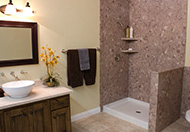 Get the look of natural stone at ½ the cost – and without the maintenance with our Sentrel line. This PVC backed composite uses an advanced digital imaging process to create a high-end luxury look in shower and bathtub wall panels that are easy to install. We provide professional installation in the Cleveland and Columbus markets as well as factory direct nationwide wholesale prices (for the DIY person) on this item.
Sentrel Decorative Shower & Tub Wall Panel
Shower Stall & Bath to Shower Conversions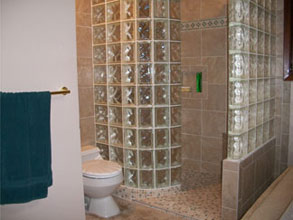 "One size does not fit all" when remodeling an existing shower or converting a bathtub into a shower! We know how important it is in a wet space to understand why the customer needs a shower and to recommend, design and install the right products to fit your needs. Towards that end our Project Specialists offer a wide range of shower bases (acrylic, tile, with a curb or barrier free entry), wall surfaces (acrylic, tile, decorative panels from Sentrel) and plumbing fixtures to create a functional shower or spa like environment.
Shower Stall & Conversions
Bath & Shower Accessories
You can increase safety, add function or create a spa-like experience by choosing the right shower or bath accessories. Our offerings include shower heads, rods, doors, corner and bench seats, grab bars and shower windows to fit any budget.
Shower Accessories
Installation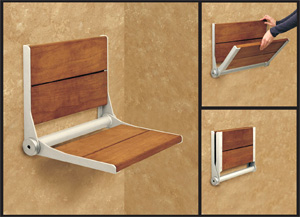 Project managers and installation crews are experienced in multiple trades (rough & finish carpentry, plumbing, heating, electrical, flooring, etc.).
We pride ourselves on taking the time to do the project right - we're not going to rush through just to complete a project in one day. We'll add the seals, corner reinforcements, and insulation, and we'll remove damaged wall boards to ensure your project lasts.
We offer complete bathroom remodeling services.
Project Specialists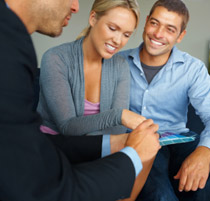 Our project specialists believe in a no-hassle sales approach and use the free consultation as a chance to seek your input.
Our goal is to learn what problems exist with your current bathroom and recommend the best products to improve your space. We have the knowledge to recommend solutions to problems beyond those that can be immediately seen such as:
Add an exhaust fan to improve ventilation
Change a plumbing valve to improve safety and use less water
Add maintenance free trim around a shower window
Replace a subfloor that might be deteriorating
Improve lighting to increase safety
Each project is individually measured and products custom fit.
We value communication. Before your free consultation, we will send you our Project Specialists' bios (and an appointment reminder). After we complete your project, we will send you a "report card" so you can grade our work.
Company Facts
35 years in business (started in 1977)
Three locations, all locally owned. We are not a franchise
Consumer's Choice winner & BBB Accredited
Hand-selected employees held to the highest standards of professionalism
Debt-free company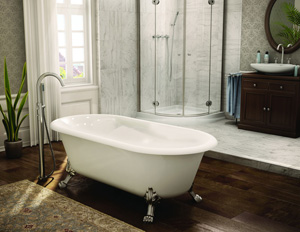 Serving Cleveland, Akron & all of Northeastern Ohio
Serving Columbus & all of Central Ohio