Steel Entry Doors
in Cleveland Ohio
Is your front entry door drafty, faded, hard to open or annoyingly squeeky? Are heating and cooling bills and maintenance driving you nuts? If so, a steel entry door can be the right solution. In this page learn how a front steel entry door can be combined with decorative glass, smooth or woodgrained textured surfaces to beautify the entrance of your home and improve resale value.
Lower-priced than a wood or fiberglass door.
Reduced energy costs. This door is filled with a polyurethane foam to cut heating and cooling bills. Low e, energy-efficient glass packages are also smart to increaaast light and cut energy costs.
Enhanced curb appeal and higher resale value. The first impression your home makes is via its front door. A new painted or stained front door entry with decorative glass and door handles adds style and increase value. If you want more light, consider sidelights as an option. 

Protection against the elements – Steel front and rear entry doors provide a strong barrier against rain, wind and snow. 
Won't rot or splinter like a wood door. With its galvanized inner and outer steel sheets, a steel entry door will not experience the drawbacks associated with wood doors.
Increased security. With its steel-edged perimeters, this door is more stable and stronger than a wood-edged door. Adding new locksets, lever sets, deadbolts, or electronic keyless entry can take home security to the next level.
Reduced maintenance. This door's steel skin makes it much easier to maintain than a wood door. With 20 to 22 gauge steel you'll have a door with far better performance than cheaper, thinner gauge steel doors on the market 
Higher fire ratings. A steel door has a 90-minute fire rating to protect your family.
Steel Entry Door Features & Uses
Product Features
A 22-gauge (Polaris) or 20-gauge (ProVia) steel door for reduced denting and waves, which represents 48% more steel than a 25-gauge door (a lower gauge is better).
Two-piece construction with a thermal break.
2 1/2″ polyurethane foam core to provide maximum thermal protection (R-value of 13).
Energy Star insulated glass packages to reduce energy costs.
Heavy-duty hardware, handle sets, lever sets, and deadbolts in multiple finishes.
Compression weather-stripping to create a weather-tight seal, with bottom sweep upgrades available to further strengthen the weather barrier.
High-Performance Door Frames
Steel-reinforced jamb (side) and strike plate for extra security
Rot-resistant composite door bottom
4″ x 10″ composite lock block for increased strength
Continuous sill across base of entire door to gives a better fit and prevents leaks.
Steel-edged door perimeter to provide improved stability and strength vs. a wood door.
Ball-bearing hinges for smoother operation and increased durability.
90-minute door fire ratings provide safety and peace of mind.
Adjustable hinge system for a perfect fit.
Limited lifetime warranty and 20-year decorative glass and 30-year clear glass warranties to give real value.
Wide range of sizes, including custom door and sidelights up to 8′ tall, to assure ease of installation.
Steel Entry Door Design Options
Selection of door panel designs
Our wide selection suits many different décor styles.
Decorative glass and caming patterns
Choose from a wide array of decorative and colored glass designs that can create a unique look or reflect light in different ways.
Inspirations Art Glass (ProVia line)
Choose from seven door styles and five designer color palettes to make your door a work of art.
Multiple paint and stain options
Choose from either a painted or stained door with over 20 color options. Or order the door factory-primed to apply your own finishing touch. 
Transom windows
This option can be added over 3' doors, double doors, or doors with sidelights.  
Distinctive hardware, handle sets, locks, lever sets, and deadbolts
Match and complement the interior or exterior of the home by choosing hardware in multiple finishes including brass, satin nickel, and aged bronze. Innovative electronic touchpad keyless access entry systems also available.
Different colored thresholds
Customize your entry by choosing a threshold in anodized brass/brown or in satin nickel/black.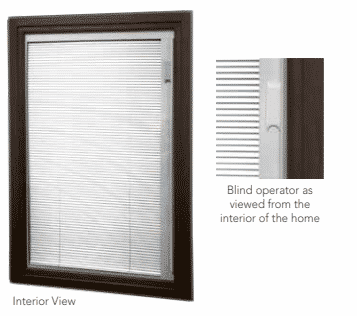 Internal tilt mini blinds
Mini-blinds that raise and tilt can be added into the tempered safety glass doors, eliminating the need for dusting and the rattling of blinds against the door.
External grids
Install a grille or grid on a side, back, or garage door to add a decorative touch to these functional openings.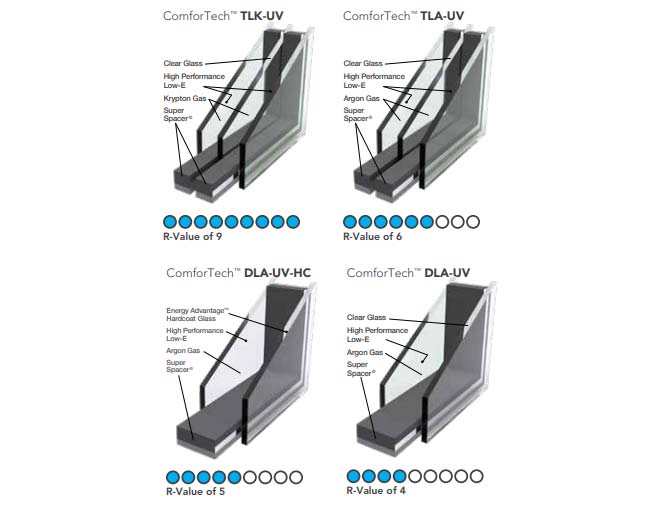 Upgraded glass packages
Opting for a glass upgrade will lower home heating and cooling costs by increasing energy efficiency. R values can be as high as 9 in the ProVia line.
Frequently Asked Questions
About Steel Entry Doors
Why choose Cleveland Window and Door as your steel front entry door contractor and supplier?
Whether you live in Shaker Heights, Strongsville, or Solon, we know there's no lack of companies you can hire to install your exterior steel entry doors. And we know you want quality project, built to last, and designed to work for your needs. You also want it backed by a company who stands behind their work. Here's 10 reasons your neighbors have chosen Cleveland Window and Door for their fiberglass and steel entry doors.
Reason #1 – No pushy salespeople – Nobody wants to deal with a salesperson 'pushing' products and demanding you buy today, or this 'deal of a lifetime' will be gone. This IS NOT how Cleveland Window and Door works. We educate. We guide you through the steps in replacing front, side, or back doors. We provide practical ideas to save money. It doesn't matter whether you need a door which won't stop sticking in a ranch home in Rocky River or to replace your deteriorated wood door in your colonial in Cleveland Heights, we're here to help.    
Reason #2 – We're locally owned professionals in the remodeling industry. We've served 190,000 customers in Cleveland, Akron and Northeast Ohio. We've been around for 43 years and installed over 1,000,000 windows and doors– You've supported us, and we've appreciated the opportunity to serve you for 43 years. During this time, we've completed over 190,000 home improvement projects. We're locally owned and have done projects from Mentor to Medina. If you choose Cleveland Window and Door your hard-earned dollars are staying in the local economy, not siphoned off to an out-of-town franchise. We're accredited members of the Better Business Bureau and NARI (National Association of the Remodeling Industry).
Reason #3 – Low maintenance, high-style and safe fiberglass, and steel entry doors –Cleveland Window and Door offers many energy efficient and decorative glass options, handle set finishes and door styles. We have products for any budget from a fancy front door to a no-frills steel side door for your garage.
Reason #4 – Cleveland Window and Door believes what you 'don't see' is every bit as important as what you do see – The insulation used around your door, careful measuring to ensure the best fit, and installing long-lasting products are small things which make a big difference in how your door performs. We know this – and WILL NOT skimp on what you 'don't see.'
Reason #5 – We focus on education and helping you make informed decisions –There's a lot to learn to make smart (and cost-effective) decisions for a replacement front, side or back door. Innovate has a library of more than 400 articles and 45 videos to guide your selections and understanding of various home improvement projects. Check out our News from The Block blog to educate yourself.
Reason #6 – Industry leading guarantees – Ask about our industry-leading lifetime guarantees on steel entry doors. We represent quality manufacturers (ProVia and Polaris) who've been around. They'll support your door for the long run.
Reason #7 – We offer flexible payment options – We know new doors can be a big expense. We also know not everyone has pre-planned and budgeted for the job. It's for this reason we offer financing plans so you can make small monthly payments, yet still get the project done in the time frame you need.
Reason #8 – A 'one-stop-shop' for all your window and door needs – With Cleveland Window and Door you'll be not only be able to get a high-quality door, but also vinyl replacement windows and glass block windows. There's no need to waste time trying to find the right contractor to handle all your window and door needs. You're safe with us.
Reason #9 – Cost-effective door pricing – Our philosophy is not to be the biggest door company in the market, it's to provide the best value for your money. Towards this end we ARE NOT big spenders in advertising to 'get in the door' (no pun intended) and use high-pressure sales tactics to get jobs closed today. We concentrate on working with our past customers and referrals and offer a wide variety of products at fair prices. You'll find our lower sales and marketing costs allow us to be more competitive than 'big companies' like Pella, Renewal by Anderson, and Champion.
Reason #10 – A wide variety of products – Our philosophy is to offer a wide range of products from high-quality manufacturers like Polaris and ProVia. These offerings suite any size budget or project.
A Trustworthy Entry Door Installer in Cleveland Ohio
Cleveland Window & Door can professionally install any entry door in your home—and give you the peace of mind of a company who has installed over 1,000,000 doors and windows since 1977.
Click map markers for service area info
4566 East 71st St.
Cuyahoga Hts, OH, 44105
Serving greater Cleveland, Lorain, Elyria, Akron & surrounding areas